Meet Our Tutors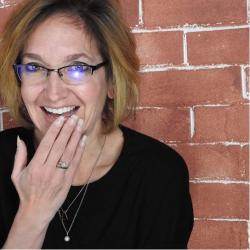 Rachel Newlon first began tutoring in 2013 while finishing up her MFA in Creative Writing. She quickly moved from privately tutoring students from Colorado State University to working with clients from Red Rocks Community College, Colorado School of Mines, and Community College of Aurora. Her experiences eventually led to the position of Academic Learning Center Writing Studio Coordinator at Community College of Aurora in 2015. Rachel eventually left that position, joining ACC in 2018. In March 2021, she took on the position of Writing Center Coordinator.
When Rachel isn't teaching or tutoring, you might just find her binge watching Netflix, exploring new and engaging documentaries, reading a variety of books, eating at a variety of fun restaurants across the Denver/Metro area, and practicing American Kenpo Karate.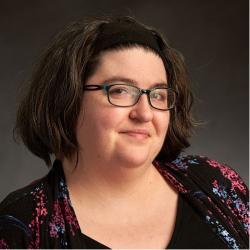 This is Cara Allen's 2nd year tutoring with Arapahoe Community College's Writing Center. She has Associates of Arts degrees in both history and English. She is currently working on her Bachelor's in English with an emphasis on secondary English education. In 2018 she was the co-editor of the Progenitor and in 2020 she was honored by the Colorado Community College System as a member of the Phi Theta Kappa All-Colorado Academic Team. In her spare time, she works with Pikes Peak Writers where she helps with their annual conference, she's working on a young adult novel, and loves spending as much time as she can with her family.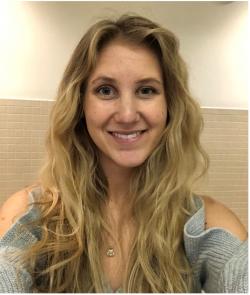 Emily Jessen has been tutoring with Arapahoe Community College's Writing Center since 2016. She earned a BA in English (poetry) at CU Denver and has been a Lead Consultant at their Writing Center since graduation. She has particular experience with cover letters and resumes, scholarship/application essays, IMRaD, and rhetorical analysis, as well as other core composition genres. Her goal in sessions is always to teach new skills and improve students' relationships with writing (even if only slightly), and to always be lowering stress around academia. She's a 4 on the Enneagram and an INFJ personality type. On weekends, she drinks wine, watches movies, and plays board games with friends. Post-COVID, you might find her enjoying a live show, a nearby hike, or a museum. Currently, she's (slowly) learning how to cook and also attempting a 100% Breath of the Wild playthrough.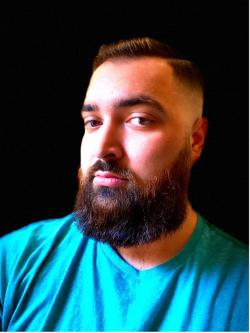 Alejandro Lucero is a writer, tutor, and part-time student, from Sapello, New Mexico by way of Denver. He serves as an intern and assistant editor for the award-winning literary journal, Copper Nickel. Winner of the 2021 Iris N. Spencer Poetry Award and Pushcart Prize nominee, his most recent poetry can be found, or is forthcoming, in Thin Air Magazine, The Susquehanna Review, Sink Hollow, among other journals in print and on the web. He has worked in the Arapahoe Community College Writing Center, as a consultant, for six years. Alejandro's favorite part about tutoring always changes, but is currently helping students realize how amazing they are.