ACC at DCSD Legacy Campus
ACC is embarking on a historic collaboration with Douglas County School District (DCSD). At the DCSD Legacy Campus, ACC is offering concurrent enrollment (high school) programs and adult career and technical pathways that align to the area's more in demand jobs in Aerospace, Technology, Advanced Manufacturing, and Healthcare. 
For high school graduates and adults, ACC is providing options in our Health and Technology Pathways.
ACC's EMS Academy provides an EMT certificate program with coursework, including IV and EKG courses, along with extensive hands-on practical training and clinical work. You'll learn from full-time faculty and part-time instructors who have years of experience in the field and know what you need to be successful. Joint learning exercises with nursing, paramedic, and law enforcement academy students will prepare you to be an integral part of any healthcare team. 
ACC is exclusively offering a Robotics and Automation Technology, Associate of Applied Science degree at DCSD Legacy Campus in a newly constructed, state-of-the-art lab. Learn how to design, install, troubleshoot, and maintain industrial automation systems and get qualified to work in electronic automation and control systems environments.
ACC Academic Programs Offered at DCSD Legacy Campus
DCSD Legacy Campus Information and Services
All current ACC students and staff must present and wear at all times an ACC ID.
An electronic ID may be used the first two weeks of class. Upload a photo for your student ID.
An ID and ACC lanyard will be issued to you on campus.
This is for the safety of all ACC and DCSD students.
 
Take a virtual tour
Contact the DCSD Legacy Campus Directly for tours and rental information at 303.387.7905.
Campus Safety and Parking
The DCSD Legacy Campus will be under the jurisdiction of Lone Tree Police Department with assistance as requested by ACC Campus Police.
The campus has a full-time DCSD School Resource Officer (SRO) and security personnel on campus. All visitors to the campus will be required to check in and wear student / staff IDs.
All ACC Students will be accountable to ACC's Policies and Procedures.
Parking
For DCSD Legacy Campus
You will need a parking sticker for the DCSD Legacy Campus. This will be provided to you at no charge. Check in with your Legacy Campus instructor on how to get this parking sticker. ACC Students can park in the East Lot of Campus labeled for Staff/Faculty.
ACC Littleton Campus and Sturm Collaboration Campus
If you are also taking classes at the ACC Littleton Campus or Sturm Collaboration Campus, you will need tp purchase an ACC Parking Pass. You can purchase this pass online in myACC, at the Cashiers Office on the Littleton Campus or the Welcome Desk at the Sturm Collaboration Campus. With your receipt, you will pick up your pass on the Littleton Campus at Campus Police or at the Welcome Desk at the Sturm Collaboration Campus.
DCSD Legacy Campus
10035 S. Peoria Street
Lone Tree, CO 80134
Contact the DCSD Legacy Campus Directly for tours and rental information at 303.387.7905.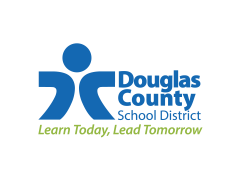 Future students:
Make an appointment
DCSD Legacy Campus
10035 Peoria Street
Lone Tree, CO 80134
United States