The faculty and staff at ACC are passionate about student success. All ACC employees participate as educators striving to create an accessible, inclusive environment that promotes success for students, employees, and the surrounding community.
Discover Your Place at ACC
ACC creates a community of diverse individuals that take pride in their work and are part of the College's achievements and accomplishments no matter what their job. Full-time and part-time opportunities are available at our three locations in Littleton, Parker, and Castle Rock. We also have opportunities for teaching online courses.
Why Work at ACC?
Benefits - We offer a competitive benefits package, including: health coverage, retirement, paid time off, flexible spending accounts, life insurance, and more.

Professional Development - We provide professional development and enrichment opportunities for our staff to help them grow personally and professionally through our Center for Professional Enrichment and Human Resources department.

Tuition Reimbursement - To help our staff develop their skills, we offer a tuition reimbursement program good for courses taken at any of the Community College System colleges.
Arapahoe Community College (ACC) is an equal opportunity employer and does not unlawfully discriminate on the basis of race, sex, creed, color, age, national origin, sexual orientation, veteran status or individual disability in the admission or access to, treatment of, or employment in, its educational programs or activities. The College complies with regulations of:
Title VII of the Civil Rights Act of 1964

Title IX of the Education Amendments Act of 1972 in regard to sex discrimination

Section 504 of the Vocational Rehabilitation Act of 1973 in regard to disability discrimination

Legal update: Fair Labor Laws and Pregnant Workers Fairness Act

Equal Pay Act of 1963

Age Discrimination in Employment Act of 1967 (ADEA)

Age Discrimination Act of 1975

Americans with Disabilities Act of 1990
We comply with other applicable Federal and State laws and regulations pertaining to discrimination.
Inquiries or specific complaints of alleged discrimination concerning the Equal Opportunity policy and/or compliance with Federal and State regulations should be directed to the ACC Human Resources Director Serving as the EO Officer for Arapahoe Community College, 5900 South Santa Fe Drive, P.O. Box 9002, Littleton, CO 80160-9002, phone 303.797.5917 or email to angela [dot] johnson [at] arapahoe [dot] edu
Complaints may also be filed with the Office for Civil Rights, U.S. Department of Education, Region VIII, Federal Office Building, 1244 Speer Boulevard, Suite 310, Denver, CO, 80204, phone 303.844.5695.
Arapahoe Community College (the "College") is a state system community college governed by the State Board for Community Colleges and Occupational Education ("Board"). The Board requires the College to comply with the Drug Free Schools and Communities Amendments of 1989 (PL 101-P226 in Federal law). A copy of this program is available in the College Human Resources office.
For information regarding Arapahoe Community College Security, including crime statistics for the campus and surrounding area, please see the ACC Annual Security Report. To request a printed report please contact 303.797.5800.
Current Openings
Classified Positions
Classified job opportunities are listed on the Colorado State Job portal.
Work Study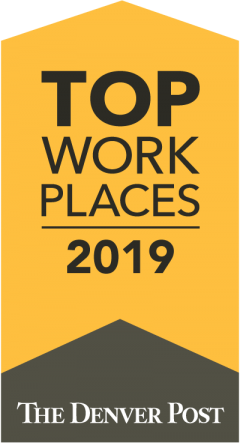 Contact
Arapahoe Community College
Human Resources
2625 West Church Avenue
Littleton, CO 80160–9002
ACCaskHR [at] arapahoe [dot] edu
Phone: 303.797.5741
Fax: 303.797.5938