Meet Our Staff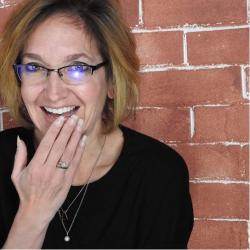 Rachel Newlon first began tutoring in 2013 while finishing up her MFA in Creative Writing. She quickly moved from privately tutoring students from Colorado State University to working with clients from Red Rocks Community College, Colorado School of Mines, and Community College of Aurora. Her experiences eventually led to the position of Academic Learning Center Writing Studio Coordinator at Community College of Aurora in 2015. Rachel eventually left that position, joining ACC in 2018. In March 2021, she took on the position of Writing Center Coordinator.
When Rachel isn't teaching or tutoring, you might just find her binge watching Netflix, exploring new and engaging documentaries, reading a variety of books, eating at a variety of fun restaurants across the Denver/Metro area, and practicing American Kenpo Karate.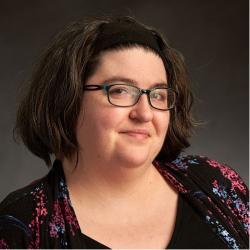 This is Cara Allen's 2nd year tutoring with Arapahoe Community College's Writing Center. She has Associates of Arts degrees in both history and English. She is currently working on her Bachelor's in English with an emphasis on secondary English education. In 2018 she was the co-editor of the Progenitor and in 2020 she was honored by the Colorado Community College System as a member of the Phi Theta Kappa All-Colorado Academic Team. In her spare time, she works with Pikes Peak Writers where she helps with their annual conference, she's working on a young adult novel, and loves spending as much time as she can with her family.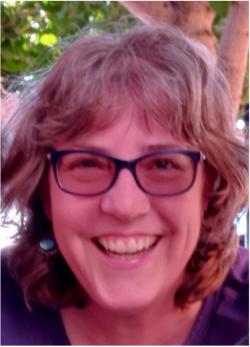 Jane Binns has taught English Composition for 20 years and has been a tutor off and on since 2004. She enjoys providing student writers with a toolbox with which to increase their confidence and approaches to their own writing. Jane received her MFA from Naropa University in Boulder in 1999 and was the recipient of the Jack Kerouac Award for Prose in 1998. Broken Whole was published in 2018 to much critical acclaim. It is her memoir about dating after divorce. She believes writing is a practice and with time, focus, and a commitment to learning, everyone can learn to write well.
She also works as the Learning Management System Administrator at Community College of Denver, where she manages all things D2L. When she's not taking care of D2L, teaching or tutoring, she enjoys riding her bike, swimming, and walking in the beautiful state of Colorado.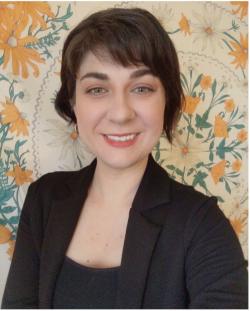 Christina Cantero is a recent MATESOL graduate from San Jose, California. Before living and studying in California, she taught English in South Korea; the experience gave her a love for teaching, and she decided to pursue a master's degree in teaching English. During her time as a master's student, she worked as a university writing center tutor and trainer. While there, she wrote and gave multiple presentations on writing and tutoring topics. She even represented her school in the CATESOL 2019 conference where she presented on student/teacher motivation. Her specialties include working with freshmen and international students, creating workshops and writing resources, and taking her time getting to know her tutees on a first-name basis.
Outside of tutoring, she spends her days playing jazz with her husband and little brother, trying and failing to learn how to roller skate, and reading "The Lord of the Rings" for the millionth time.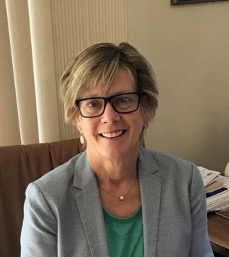 Lori Dubetz, a brand-new writing consultant, is an enthusiastic, experienced ACC instructor eager to help her students uncover their hidden writing strengths and watch them grow in confidence. She has been teaching college prep courses at ACC since 2009 and enjoys making MLA and APA formatting simpler. (Is that really possible?) She is experienced with the curriculum of CCR092 as well as AAA and Early Childhood Education courses. She has also taught GED and ESL courses through Community Education. She has an M.A. from the University of Colorado at Denver in Curriculum and Instruction with an emphasis on Reading and Writing.  In addition, Lori has her Colorado Teaching License (English 7-12) with a K-12 a Reading Endorsement.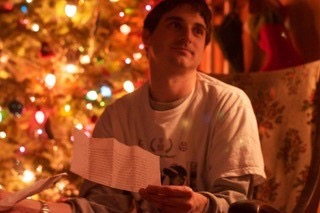 Jesse Eagle has been teaching Creative Writing, English Composition, and Literature for 7 years. He earned a BA in English from Marquette University, a MA in Fiction from Eastern Michigan University, and an MFA in Fiction from Northwestern University. He emphasizes language, sentence structure, and the organizational aspects of writing. In his free time, he writes flash fiction, listens to music, and walks his dog. He also has a forthcoming novel to be released in Spring/Summer of 2022.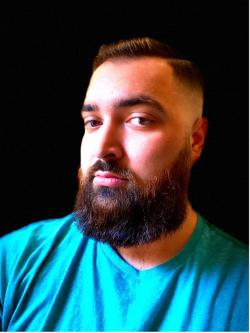 Alejandro Lucero is a writer, tutor, and part-time student, from Sapello, New Mexico by way of Denver. He serves as an intern and assistant editor for the award-winning literary journal, Copper Nickel. Winner of the 2021 Iris N. Spencer Poetry Award and Pushcart Prize nominee, his most recent poetry can be found, or is forthcoming, in Thin Air Magazine, The Susquehanna Review, Sink Hollow, among other journals in print and on the web. He has worked in the Arapahoe Community College Writing Center, as a consultant, for six years. Alejandro's favorite part about tutoring always changes, but is currently helping students realize how amazing they are.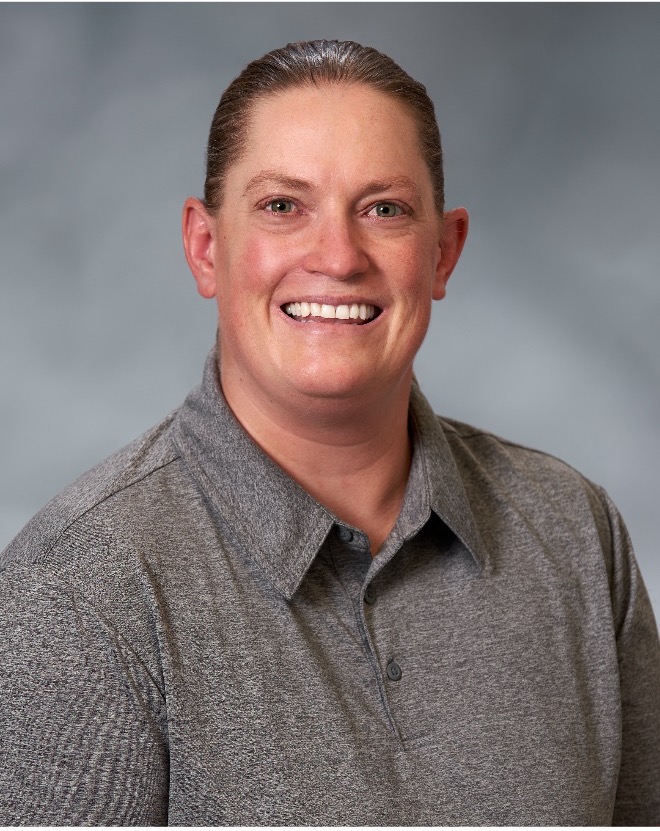 Joelle Milholm first started tutoring while in graduate school and it changed her life. As a former journalist who suddenly found herself getting a master's in English, working with students one-on-one in a writing center at California State University, Bakersfield helped Joelle discover she wanted to teach writing for a living. So that's what she's done since, while also working at the Writing Centers at Bakersfield College, Red Rocks Community College, and now ACC. Joelle also teaches English at Red Rocks CC and English and journalism at ACC.
Outside of teaching and working at the Writing Center, Joelle is a big Colorado sports fan and writes for Purple Row, a website covering the Colorado Rockies. She also likes spending time with her family, hiking, gardening, and cooking.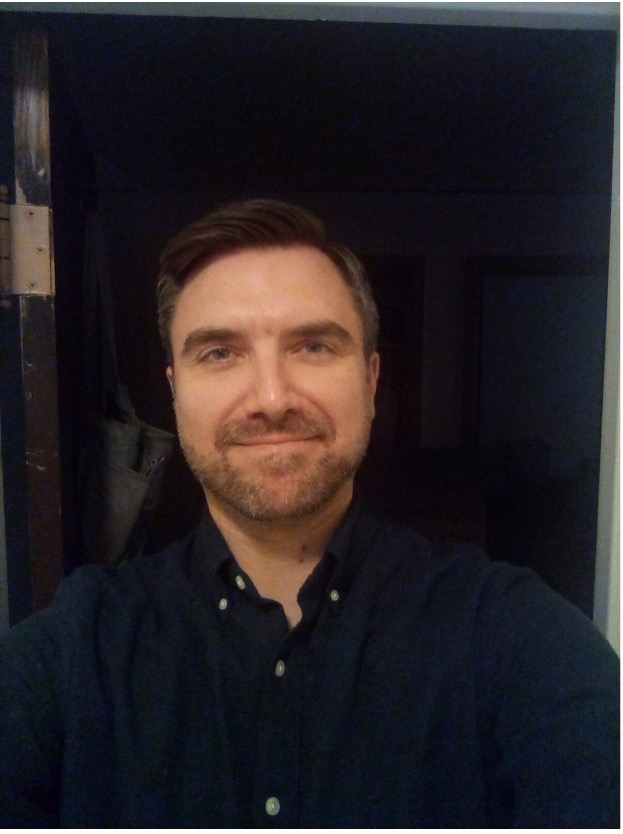 Ben Parham has been working as a writing consultant for five years. Before being employed at ACC, he assisted students in writing centers at two separate institutions of higher learning. In the spring of 2014, he earned an MFA in creative writing with a focus on fiction, and while in graduate school, he taught freshman and sophomore composition classes as well as lower-level literature courses. Although Ben enjoys teaching, he prefers the one-on-one opportunity consulting provides in which to help students improve their writing skills. When working with a student, Ben attempts to cultivate an atmosphere of mutual respect which promotes discussion and learning.
Ben enjoys reading, watching television / movies, and spending time with family. Once the weather warms up, he plans to explore the hiking trails in nearby national parks.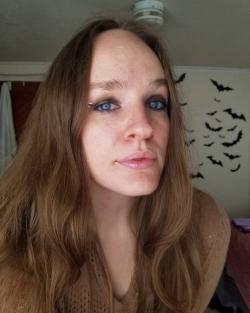 Nikkin Rader is from San Antonio, Texas (Go Spurs Go!) where they got their BA in Anthropology, English, Creative Writing, and Philosophy at Trinity University. They moved to Las Cruces, New Mexico to attend NMSU for their MFA in Creative Writing (Poetry focus) along with a graduate minor in Gender & Sexuality Studies. They currently reside in Denver with their dog, cat, partner, and many houseplants. They may pursue a PhD one day; until then, they adjunct at ACC and have recently become a consultant at the Writing Center. You can find their poetic works, creative nonfiction, and plays online.  Otherwise, maybe you'll run into them in a CoD lobby or on campus one day.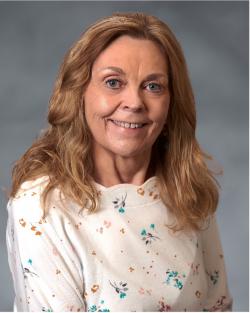 Kathleen Severance was born and raised in Northeastern Colorado. After graduating as valedictorian of her high school class, she attended Northeastern Junior College and the University of Northern Colorado for both her Bachelor's and Master's degrees. She then began her teaching career following in the footsteps of her great-grandmother who taught in one of the few one room schools in N.E. Colorado, her grandmother who attained her teaching credentials while raising seven children, and her mother whose teaching career was cut short because she married. The next few decades were spent teaching public school in grades six through eleven. Those students proved to be her teachers from whom she learned a great deal about teaching and made lifelong friendships. Upon her retirement from public school, Kathleen began teaching at the Pueblo Community College both at the Pueblo campus and the Fremont Branch in Canon City. Another retirement after twelve plus years and Kathleen has taken on a new assignment, teaching in a more urban environment at Arapahoe Community College. A new challenge, new students, and a new adventure in teaching.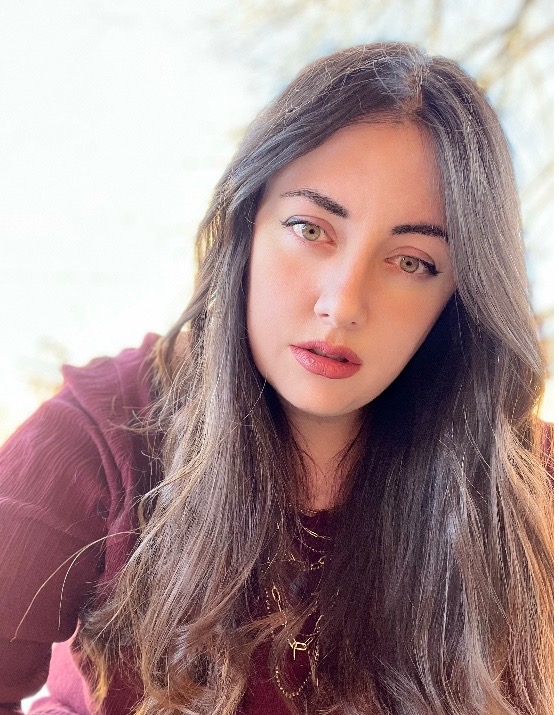 Shannon Wolf is a British writer and teacher, living in Denver, Colorado. She has been teaching and working in high schools and colleges on and off since 2013. She currently teaches English Composition at ACC and works as a tutor for the ACC TRIO program. Shannon received a joint MA-MFA in Poetry at McNeese State University and has degrees from Lancaster University and the University of Chichester. She is the Co-Curator of the Poets in Pajamas Reading Series, and her debut full-length poetry collection Green Card Girl is forthcoming from Fernwood Press in September 2022. When she isn't teaching, tutoring, or writing, you can find her hanging out watching LOST with her husband, their two cats Pickle, and Nora, and their sweet pup, Claudia.