Japan Student Experience - 2018
"I absolutely love travelling, it gives me the opportunity to experience different cultures I never thought I would have the chance to be a part of. Travelling broadens your mind and shows you the world in ways you never thought it existed."
~ Madi - London 2017, Japan 2018, Italy 2019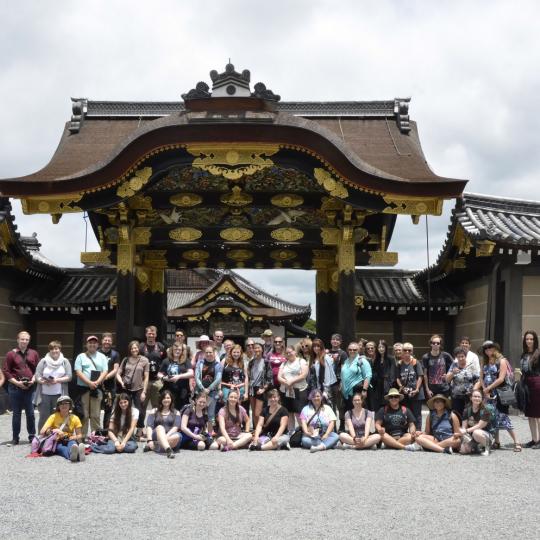 London Student Experience - 2017
"The Study Abroad class is my way of traveling the world. Making new friends along the way, sharing your stories and what you love, making new friends with the same interests and dreams. I made lifelong friendships." 
-Emilia, London 2017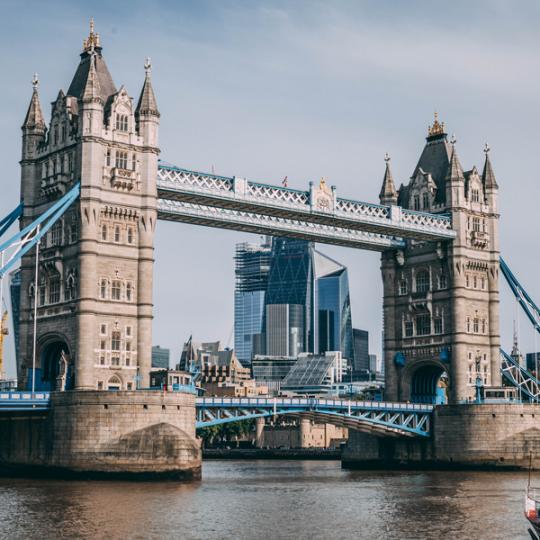 Italy, Spain and France Student Experience - 2014
"Never has a class been this much fun with an opportunity to earn college credit. Travel always presents itself its own environment for adventure. This course broadened my knowledge of people and the places they live. It was such a great learning experience."
-Joyce, Italy 2012 & 2019, Italy 2014, Spain and France 2016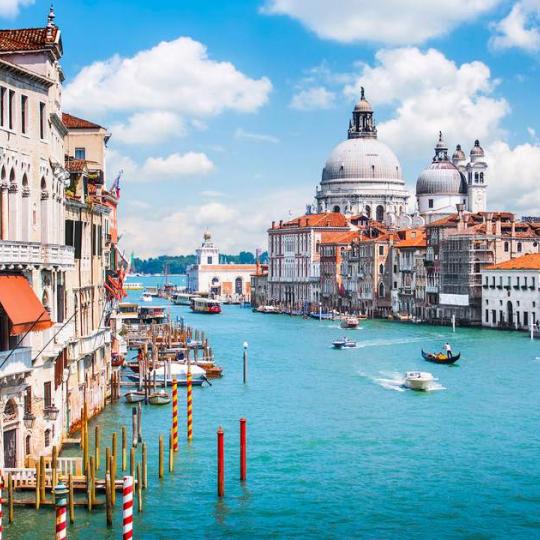 Upcoming Trips
Criminal Justice, Emergency Service Administration, and Political Science in London, Amsterdam, and Paris
June 2-11, 2022
For ten days, ACC students, along with 2 faculty will travel to Europe to experience history, administrative structures, and culture as it relates to Criminal Justice. All tours and activities will be tied to the curriculum. All ACC students are welcome to attend. Course credits will apply towards both the ACC Associates of Arts and Associates of Applied Science Degrees, either as a general elective course for non-majors, or as course credit for criminal justice majors. In addition to keeping a daily journal of your traveling experiences, students will do a reflection presentation for sponsors and the ACC community following the trip.
 
The cities of London, Amsterdam, and Paris have a rich history influencing the foundation and creation of our American Criminal Justice System. Many of the sites discussed in the Introduction to Criminal Justice textbook will be visited in these three cities on this study abroad trip. In London, all three component parts of the criminal justice system will be represented with visits to the courthouse, Old Bailey; a talk with a Metropolitan police officer reviewing the foundation of the Bobbies, and the Tower of London (one of the original modern forms of prisons.) We will also do a night tour of Jack the Ripper, which most students have heard about in their classes. The contribution of the French to the Criminal Justice system with a trip to Paris, mainly focuses on their Civil Legal tradition (as opposed the common law legal tradition) and the advancements of Investigative techniques. Additionally, Amsterdam is rich in Criminal Justice history with a visit to their parliamentary government system, the International Court of Justice at The Hague (just outside of Amsterdam), the History of Torture Museum when punishment followed the spiritual explanation of crime and the Ann Frank house. The academic value of the Ann Frank house demonstrates what happens when the basic rules of the social contract breakdown and both government and people refuse to follow law and order. Please join us for this exciting opportunity to bring history and education to life through experiential learning on this study abroad trip.
Class Selections
CRJ 110 Introduction to Criminal Justice (A GT: SS3 GE Elective course for non-majors and a required course for Criminal Justice majors)

CRJ 277 Special Topics CRJ Ethics (For CRJ majors who have already taken CRJ 110)

POS 225: Comparative Government
Instructors
Terrie Bechdel, Faculty and Chair of Criminal Justice Program

Courtney Kuntz , Director, Bachelor of Applied Science and Human Services
 
For questions contact the Group Leader Terrie Bechdel at terrie [dot] bechdel [at] arapahoe [dot] edu or 303.797.5980
Study Abroad in Berlin and Amsterdam
ACC Art and Design Program
June 9-19, 2022
Berlin and Amsterdam are renowned as art hubs throughout Europe. They showcase historical art dating back to the 13th century, to today's most cutting edge modern art. Berlin and Amsterdam are home to hundreds of galleries and museums that boast unparalleled collections. With a mix of historical and contemporary art, they are nestled in a landscape of urban architecture and landmarks. The contrast provides a unique learning opportunity for students to compare and contrast famous artists such as Van Gogh, Rembrandt and Seurat to today's metropolitan artists creating urban art installations, outdoor sculptures, colorful murals and street art.
You will visit historical landmarks, some of the most famous museums, local galleries, sculpture gardens, art districts and explore the architecture and landscape that is unique to each city. In addition to your daily studies, you will have time to create art as a reflection of your learning and experience.  
All courses are 3 credits and are tied to a full summer semester class with course options for majors and non-majors. This class will include pre-trip classes, a travel component, post-class work, final portfolios, presentations, and a gallery exhibition at the Colorado Gallery of the Arts.
Course Instructors and Departments
Trish Sangelo, Group Leader, Study Abroad Coordinator & Photography Instructor, 3 credits

Brad Bartholomew, Commercial Photography, 3 credits

Katie Caron, Ceramics, 3 credits

Dawn Viola, Interior Design, 3 credits
Contact the Study Abroad Coordinator for registration information, program details, itinerary and fundraising opportunities: Trish Sangelo, 303.797.5212 or trish [dot] sangelo [at] arapahoe [dot] edu