Dreaming to go to London, Paris, Zurich, and Milan was just a dream 2 days before the spring semester 2015. That first day of spring semester Adam Shelffo (Business faculty) walked in and started to talk about a business class offered in the summer. Right away, I tuned out because I did not want to do a summer class. Next thing he says is, "We will be going to London, Paris, Zurich, and Milan." Boom, it was done. I was going to be in my first summer class, going to Europe for 2 weeks. Those 5 months prior departure, all of the students and Adam met and discussed details for the trip. Getting to know the strangers that I would be living with for two weeks overseas was necessary.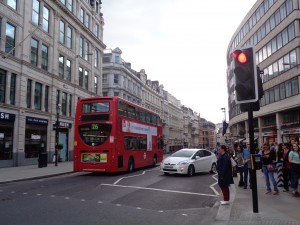 During these meetings we discussed how the "class" aspect was going to go, what we needed to pack, more importantly HOW to pack, as well as forms and other necessities for departure. The most stressful aspect was the packing, from a girl's perspective anyways. Considering we had no idea what the weather was going to be even though it was in the summer, we got rained on a day in London. We had to pack for the different businesses that we visited, too, as well as for any adventures we went on. Tennis shoes/walking shoes are HIGHLY recommended with the amount of walking. When we arrived in London, it was much more than I imagined. I have dreamt of seeing these places since I was a child. It was surreal. Taking a double decker bus, having fish and chips, seeing Buckingham Palace, the London Bridge, Big Ben, and other "touristy" things were amazing. For our first business visit in London, we went to Parkour Generations, and, yes, we did partake in a little parkour action. That summer I realized how much core strength I did not have. However, Parkour Generations taught us that in business or in life, since obstacles are always around, it is not bad to look at different ways to go around them, and having people there to help you is okay.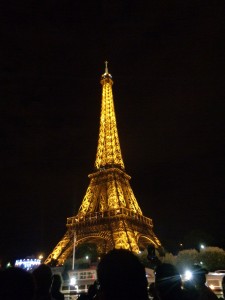 After our 4 days in London, we took a train ride to Paris for our next 3 days. In Paris, we saw the Eiffel Tower, from many different angles, the Notre Dame, we also saw the famous Mona Lisa in the Louvre. A few of us after an evening boat tour through Paris went and saw Moulin Rouge. That performance was phenomenal. Bucket list item checked off. I think the best part of Paris, France, for me was going to see Chateau de Versailles. There are no words to describe the beauty of that place, the artwork, the hall of mirrors, the gardens, just perfect. If you get the opportunity to go to France, definitely check out Versailles On from three great days in Paris to a breathtaking 3 days in Zurich. Green and blue, that all I have to say to describe the views. We got the chance to go to Mount Pilatus in Luzern. It was a 20-minute ride in a 4-person gondola up to a 3.5-minute ride on a 30-person aerial cableway car. From the top of the mountains, the view looked exactly like they do in the National Geographic. After a couple of hours exploring, we went on to the world's steepest cogwheel railway. A total of 40 minutes to go down the mountain. Waiting for us at the bottom was a boat that took us all the way back to Luzern. An hour and a half on the boat seeing the green mountains and grass, along with the beautiful blue sea, was the best boat ride I have been on so far.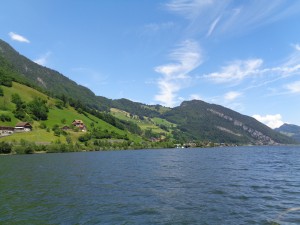 The last 2 days in Europe were spent in Milan, Italy. First off, the food was AMAZING! I love Italian food, maybe a little too much. Anyways, we went to the Duomo di Milano and got to walk along the top of it. To see the detailed architecture out of marble is indescribable. When we toured it, it was being cleaned, which we were told takes years because of the size and details. On the north side of the Duomo, is the Galleria Vittorio Emanuele II, which is a high-end shopping mall. Names like Prada, Versace, Louis Vuitton, Gucci, Giorgio Armani, and even Ferrari.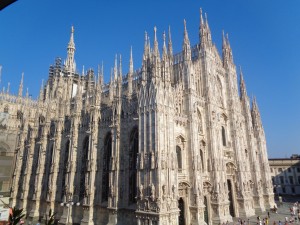 Along the way we had homework, which was to note the differences between these cities as well as the US. Differences from eating, dressing, to communicating, which I can speak for the other 11 students that went, there were many differences. One expects differences, but never expects the depths and details of every little thing you do on a daily basis. We learned how businesses run in each city. The interactions, the daily duties, expectation, and most importantly the etiquette of business. There were many adventures and sightseeing times, but the business aspects of the trip really put into perspective the uniqueness of the cultures around the world.
Why go again? This will be my second year going on this trip with Adam Shelffo, along with, hopefully, three other students that went last summer. I am super excited to go with these guys. You create a little family that you have to depend on across the ocean. These are the people you lean on when you run into obstacles, like still trying to figure out which way to look when crossing the streets of London. The people that you laugh when you get a little home sick, and remind you that you are on an amazing trip. The people that definitely help you with your homework last minute. Lastly, the people that you create amazing memories with and now have inside sayings and jokes that never get old. I am glad I went because I created friendships. I wish all 11 of those friends could join us again, but I am excited to create more friendships with the newcomers.
I am excited to learn about these new cities for this summer, Dublin, Amsterdam, and Brussels. I am excited to learn about the other new students that are going to be joining us. I am extremely excited that Terri Scrima will be joining our trip as well. She always has great assignments and lessons in her classes, so having her communications apart of the curriculum is going to make it a great class. Overall, I am looking forward to a fantastic experience. For information, contact Adam Shelffo, adam [dot] shelffo [at] arapahoe [dot] edu (adam[dot]shelffo[at]arapahoe[dot]edu) or Terri Scrima, terri [dot] scrima [at] arapahoe [dot] edu (terri[dot]scrima[at]arapahoe[dot]edu) or visit the ACC Study Abroad web page. Pack your bags, grab your shades and come join us in the Danger Zone!