ACC Receives Grant Funding from NSF for Mechatronics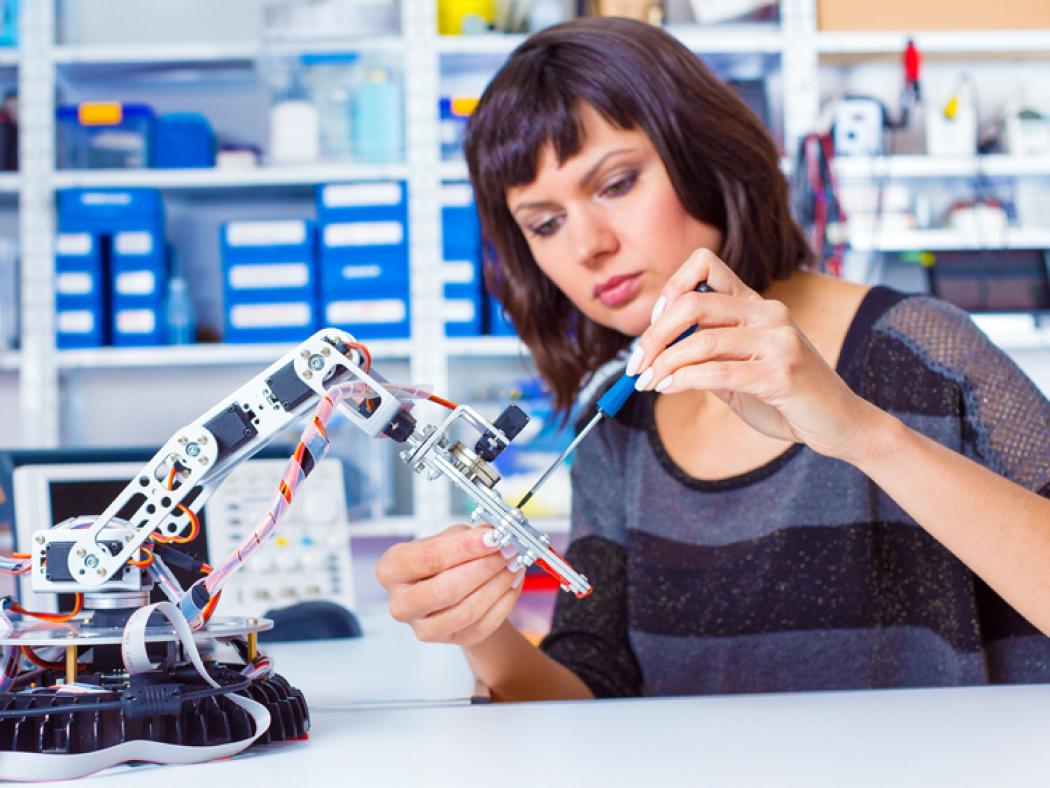 The National Science Foundation (NSF) Division of Undergraduate Education has approved an Advanced Technological Education (ATE) grant in the amount of $299,998 for ACC's Mechatronics Engineering Technology Associate of Applied Science degree program.
The grant, which aims to help meet a regional workforce need for qualified mechatronics technicians, encompasses an update to ACC's current Mechatronics AAS degree, as well as efforts to increase enrollment and success of students in the program. The project will include collaboration with local workforce centers, experiential learning opportunities, and expanded access to the program through the development of concurrent enrollment opportunities for high school students. The grant period runs July 15, 2021, to June 30, 2024.
Chris Gorrie will be ACC's principal investigator for the grant, while Henry Weigel and Robert Turek will serve as co-principal investigators.
Mechatronics is an engineering discipline that combines robotics, automation and manufacturing technologies. ACC's multidisciplinary curriculum instills the diverse skill set needed to install, calibrate, modify, troubleshoot, repair, program and maintain automated systems and industrial robots. Career pathways for those who earn a degree in Mechatronics include robotics, aerospace, defense, industrial technology and machinery, health, medical, and many others.
For more information about the Mechatronics Engineering Technology program at ACC, please contact christopher [dot] gorrie [at] arapahoe [dot] edu.