ACC Art & Design is hosting the end-of-the-semester showcase featuring Architecture, Ceramics, Drawing, 3D Design, Jewelry and Metals, Interior Design, Robotics and Automation Technology, Multimedia Graphic Design and Illustration, Painting, Printmaking, Commercial and Fine Art Photography and interactive installation for the visitors to immerse themselves in.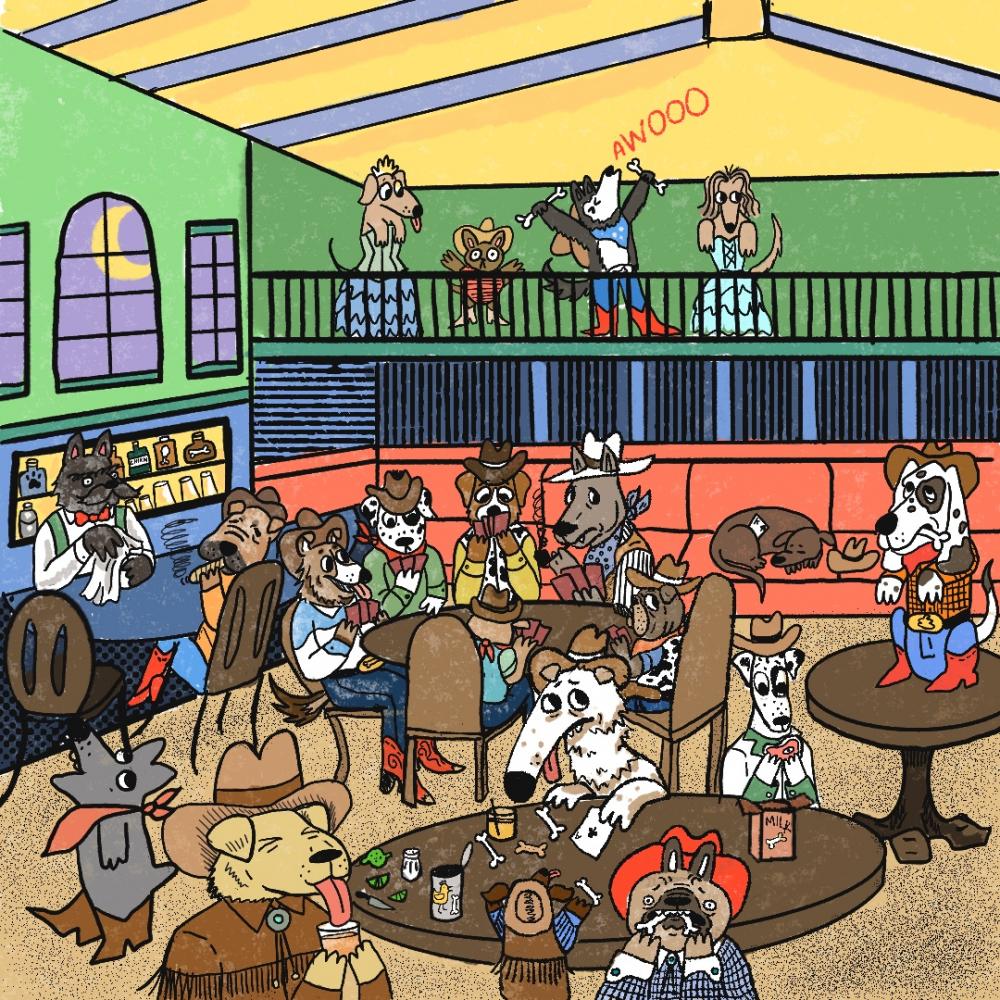 In addition to this amazing art exhibition, Drawing II students participated in several mural projects. This allows students to step outside the classroom and create art for a real-world experience. The murals are part of a community collaboration allowing the students to create original art designs for ACC and our community to vote for. Once the selection was made, students got to work on the murals, getting them painted for our opening show. The winners are on display throughout Aspen Grove storefront windows. Mural design winners were Charlotte Feagler with the "Dog Saloon Design", located on the Exhibition Storefront, next to See's Candy and River Hetzel "Light-rail Design", located next to the Apple Store.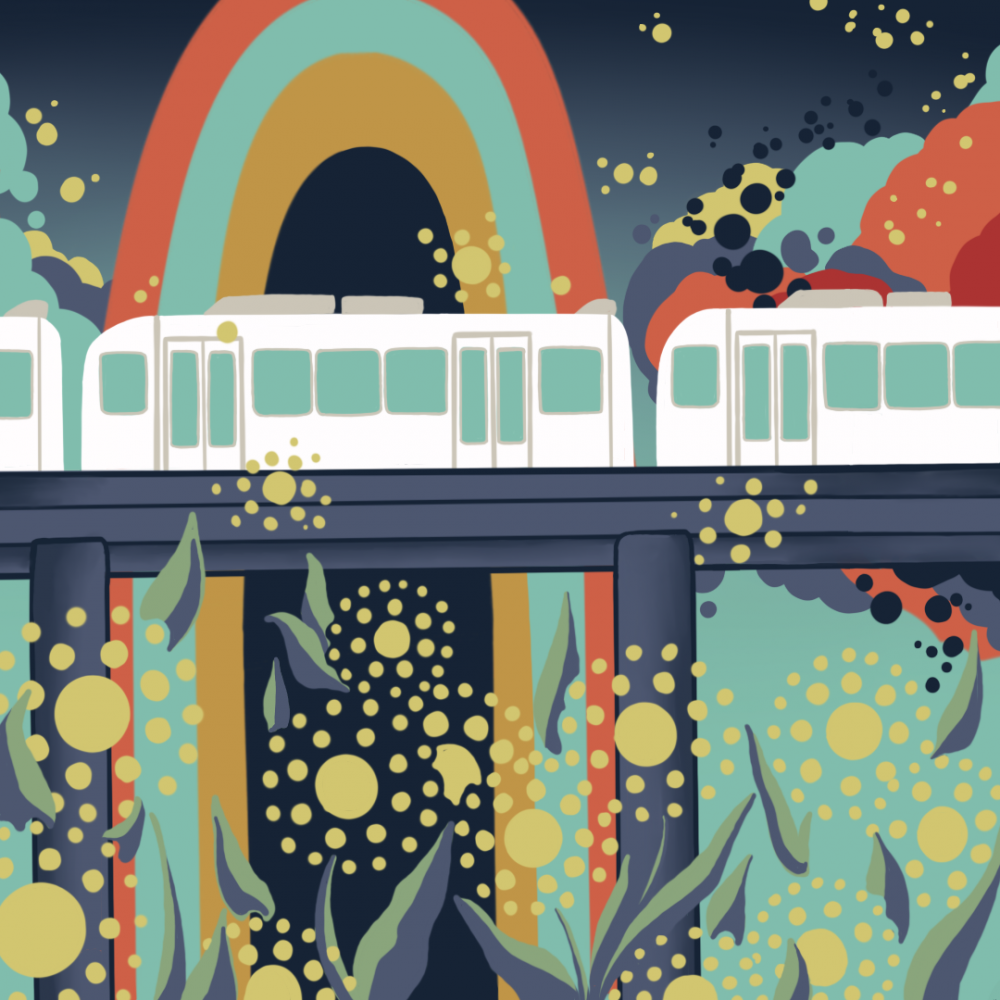 "I love having my work in public. It's amazing when people walk past, and local shop vendors ask questions about the design and process. Working on a group project and managing the other students who are helping me with this large-scale piece has been a real learning curve.  It has been nice to work in a new environment and translate the work we do in a classroom. It bridges the gap between my education and the real-world professional environment. I have enjoyed working so closely with my classmate and instructor on this project I care so much about."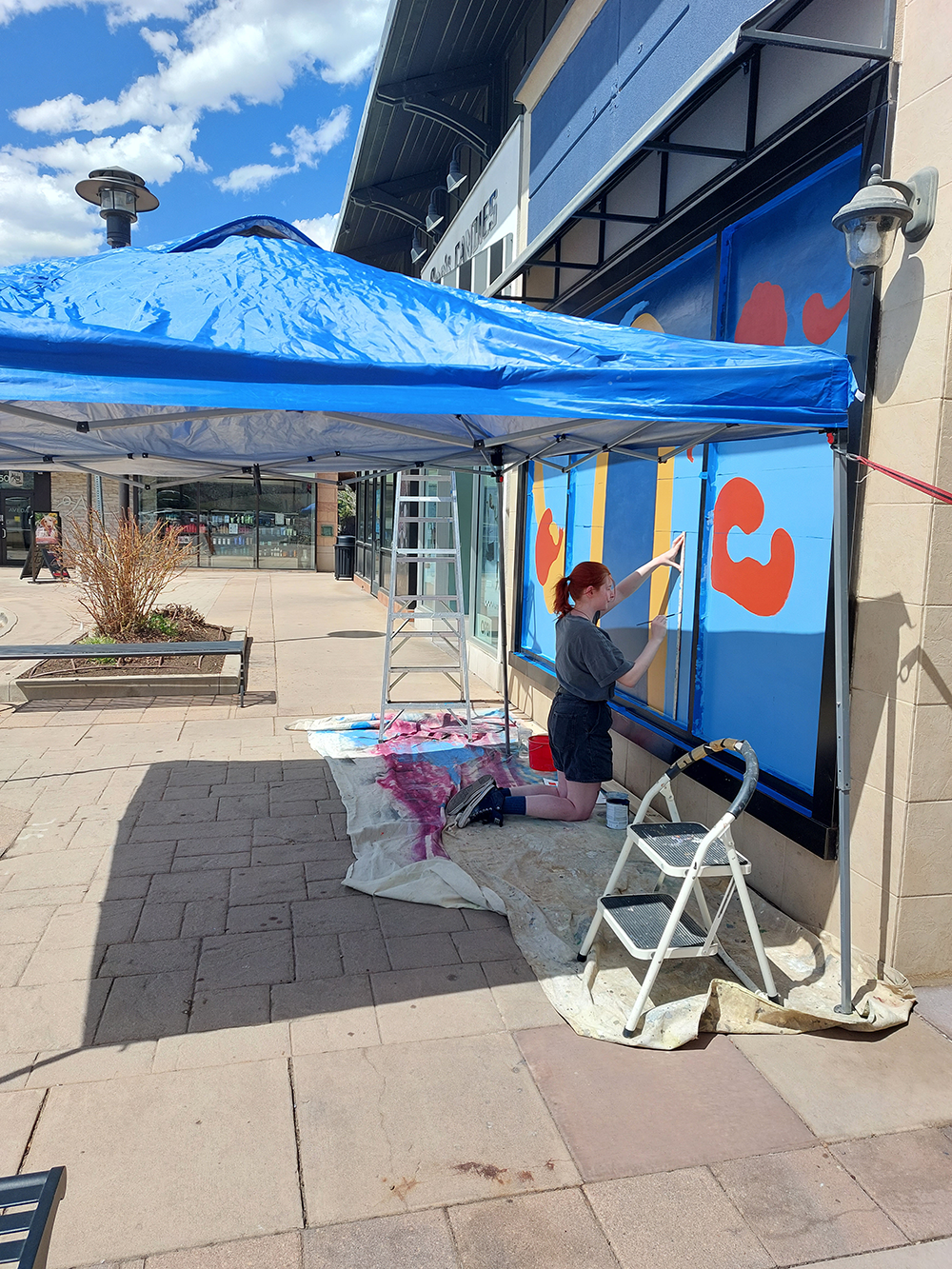 Please celebrate with us at our opening reception at Aspen Grove on Thursday, April 20 from 5 - 7pm. Refreshments and light snacks will be served. The exhibition will run from April 20 - May 7. The hours are Thur- Sat from 11am - 7pm and Sun from 11am - 5pm. The storefront is between See's Candy and Tattered Cover at Aspen Grove, 7301 S Santa Fe Dr, Littleton, CO 80120. The show is open to the public and the art is for sale.
It is not too late to visit the "Student and Alumni Art Invitational" at the Colorado Gallery of the Arts located at our Littleton Campus, Annex 1300. The show runs through May 5. House Mon - Fri from 9am - 5pm and Thursdays until 7pm. Visit our online exhibitions.