Experience Greece through the eyes and photography of ACC Workforce and Community Program travelers who went to Athens, Mykonos, and Santorini, Greece in June 2023. "The Greek Eye" exhibition will be on display at the Colorado Gallery of the Arts September 28 - October 26, 2023. Join us for an opening reception on Thursday, September 28 from 5-7pm or visit anytime during gallery hours:
Monday - Friday from 9am - 5pm

Thursdays from 9am - 7pm

Saturday, October 14 from 12-3pm
Colorado Gallery of the Arts is located at ACC's Littleton Campus (5900 S. Santa Fe Dr., Littleton, CO 80120), on the 1st floor of the Annex (A1300). It is open to the public and has free admissions.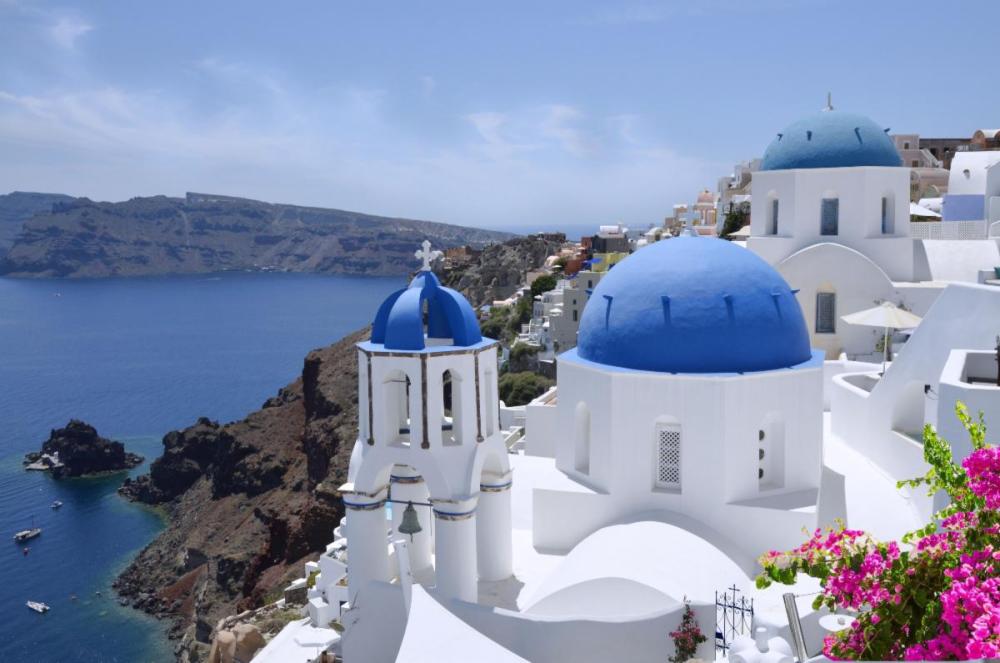 In June 2023, ACC travelers visited the beautiful and inspiring country of Greece. Starting off with Athens they visited the ancient Acropolis, site of the Parthenon, Temple of Athena Nike, and Erechtheion, the Olympic Stadium, Syntagma Square, the Arch of Hadrian, and the sixth-century Temple of Zeus. Next, they traveled by ferry to Mykonos Island, built in the 16th century were they visited the iconic windmills, Little Venice, and the Church of Panagia Paraportiani. These beautiful landmarks and sites sit along the crystal blue Aegean Sea. The final leg of the tour included a stay on Santorini Island with inspiring cobblestone streets, whitewashed architecture, ocean-blue roofs, and the Akrotiri excavation of a Cycladic Bronze Age settlement. This tour was a once in a life time experience.
---
Are you interested in traveling abroad? The Workforce & Community Program and the Study Abroad Department host educational tours for our students and community. Enjoy beautiful landscapes, ancient architecture, and cultural landmarks. Our experiences include customized tours, flights, hotels, local food, and an in depth cultural experience.
View the ACC Travel and Study Abroad Programs page to learn more or contact trish [dot] sangelo [at] arapahoe [dot] edu (trish[dot]sangelo[at]arapahoe[dot]edu).