ACC Honored at 2020 Colorado Apprenticeship Awards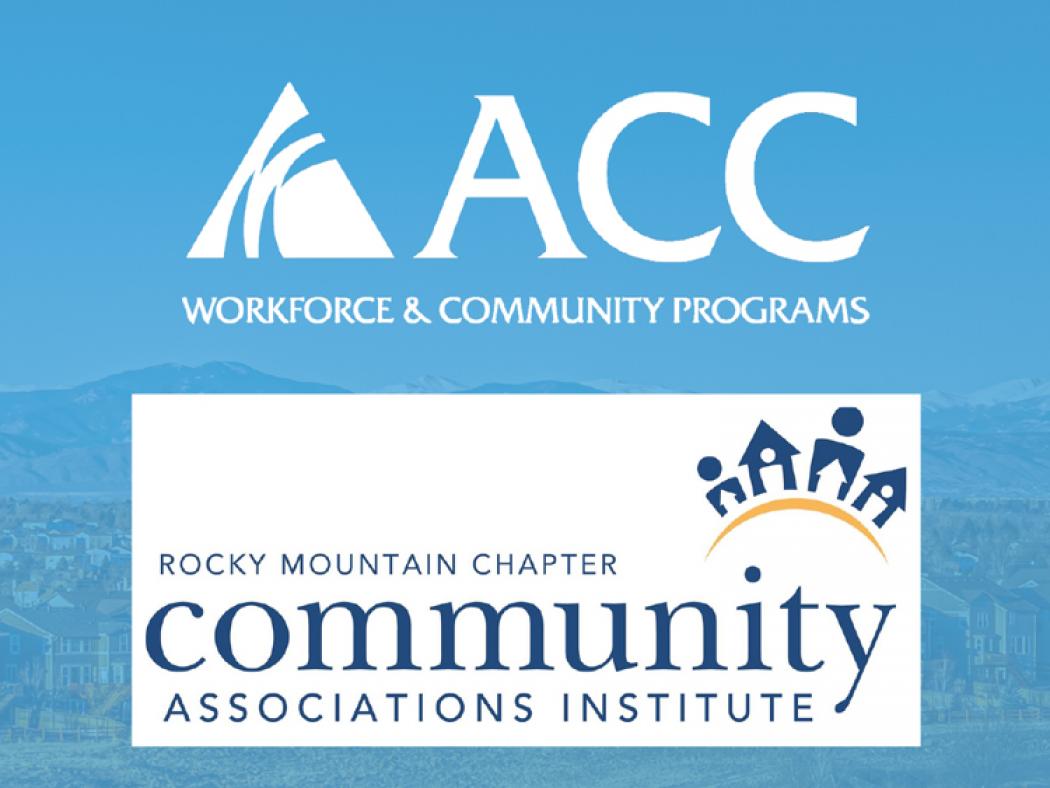 Arapahoe Community College (ACC) and the Community Association Institute—Rocky Mountain Chapter (CAI-RMC) have received Outstanding Corporate Partnership recognition from the Colorado Workforce Development Council (CWDC), as announced during the virtual Colorado Apprenticeship Awards on November 10.
ACC partnered with Arapahoe/Douglas Works!, CAI-RMC, and Skillful Colorado this fall on the nation's first apprenticeship for the Community Association Management profession. The initial cohort of eight apprentices began a paid, two-year apprenticeship program in August. Apprentices complete up to 40 hours per week of on-the-job training while having the potential to earn a stackable ACC certificate in Business Administration, as well as a pair of industry-recognized credentials, and all with minimal-to-no college debt. Those who successfully complete the program will be qualified to become a professional Community Association Manager. ACC plans to work with CAI-RMC and the CAI national chapter to scale this apprenticeship beyond the pilot next fall.
Skillful Colorado, an initiative from the Markle Foundation, partnered to provide tools and resources to assist ACC and Community Association industry partners in identifying the most important competencies which helped build a skills-based program that complements the on-the-job skills of a Community Association Manager.
The Colorado Apprenticeship Awards, hosted by the Business Experiential Learning (BEL) Commission, honors apprentices, mentors, employers, programs, and partnerships doing great work in Colorado.
ACC's apprenticeships are unique programs that combine customized, related technical instruction with structured on-the-job learning experience in collaboration with our employer partners. Please contact Eric Dunker to learn more about apprenticeships at ACC.