ACC Launches Community Association Management Apprenticeship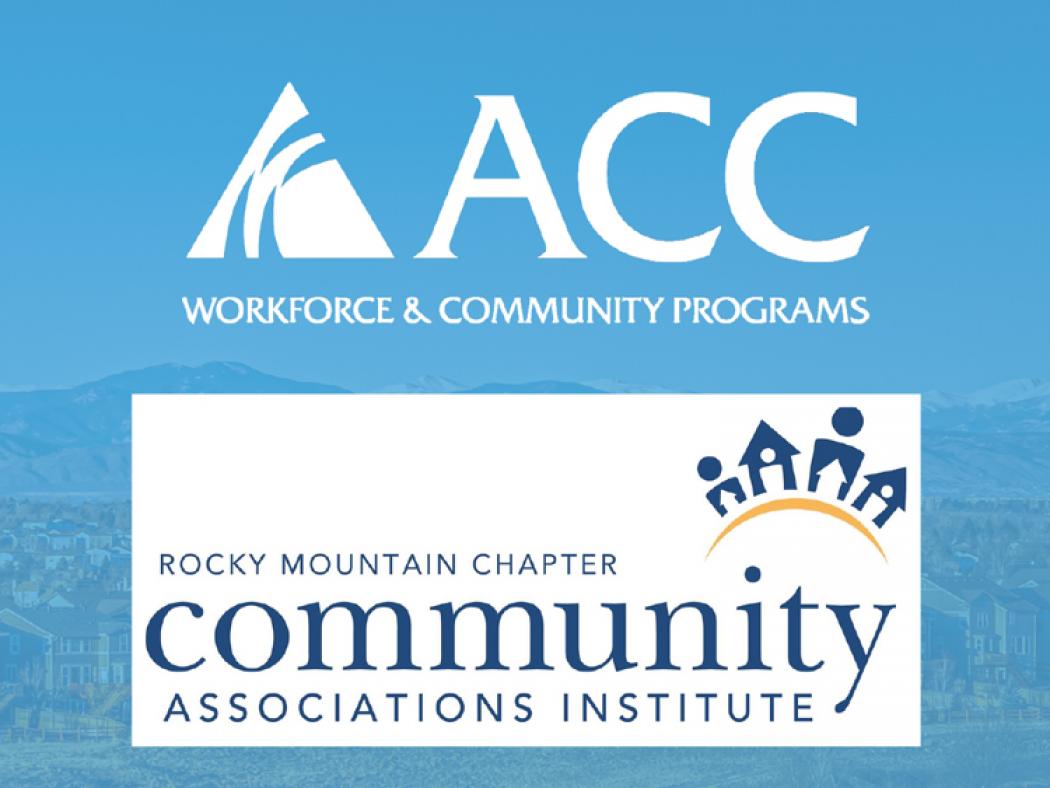 Arapahoe Community College is partnering with Arapahoe/Douglas Works!, the Community Association Institute Rocky Mountain Chapter (CAI-RMC), and Skillful Colorado on the nation's first apprenticeship for the Community Association Management profession.
ACC will pilot a cohort of 15 apprentices this fall for a paid, two-year apprenticeship program comprised of up to 40 hours/week of on-the-job training. Apprentices will earn a stackable ACC certificate in Business Administration, as well as a pair of industry credentials, with minimal college debt. Those who successfully complete the program will be qualified to become a professional Community Association Manager.
"In this post-COVID economy where we've seen monumental job losses, ACC is collaborating with industry and community partners to develop initiatives that build a strong talent pipeline for our region," said Dr. Eric Dunker, ACC Associate Vice President and Dean of Business, Technology and Workforce Partnerships. "We launched the Sturm Collaboration Campus with the same focus of building pathways alongside industry, listening to our community, and responding with relevant and future-focused programming. Our partners are amazing collaborators and we are excited to launch this program with them this fall."
The Community Association Management field is expected to grow by 20% in the next few years. In fact, more than 24% of American homes are in a community association (homeowner associations, condominiums, and housing cooperatives).
"CAI is excited to partner with ACC to educate the next generation of Community Association Managers," says Thomas M. Skiba, CAE, CAI's Chief Executive Officer. "We believe that community managers are the professional backbone of the communities they serve, providing the knowledge and expertise that are crucial to the successful management and operation of community associations. ACC's new apprenticeship is another step to help us introduce our country's workforce to the growing community management profession and industry."
Skillful Colorado, an initiative from the Markle Foundation, partnered to provide tools and resources to assist ACC and Community Association industry partners in identifying the most important competencies which helped build a skills-based program that complements the on-the-job skills of a Community Association Manager.
"Particularly in a crisis environment, it is critical that educators are delivering the skills that employers need not just now, but in the future, and developing programs that connect individuals to successful careers," stated Shannon Block, Skillful's Executive Director. "I applaud the community management program at ACC for bringing together educators and employers to design programs with the employability of graduates at the forefront of their plan."
RSVP for a virtual information session and apply
For additional information about workforce partnerships and the Sturm Collaboration Campus at ACC, please contact eric [dot] dunker [at] arapahoe [dot] edu. For more information about Skillful, contact Drew Ceccato at dceccato [at] markle [dot] com.