ACC Apprenticeship: Medical Laboratory Technician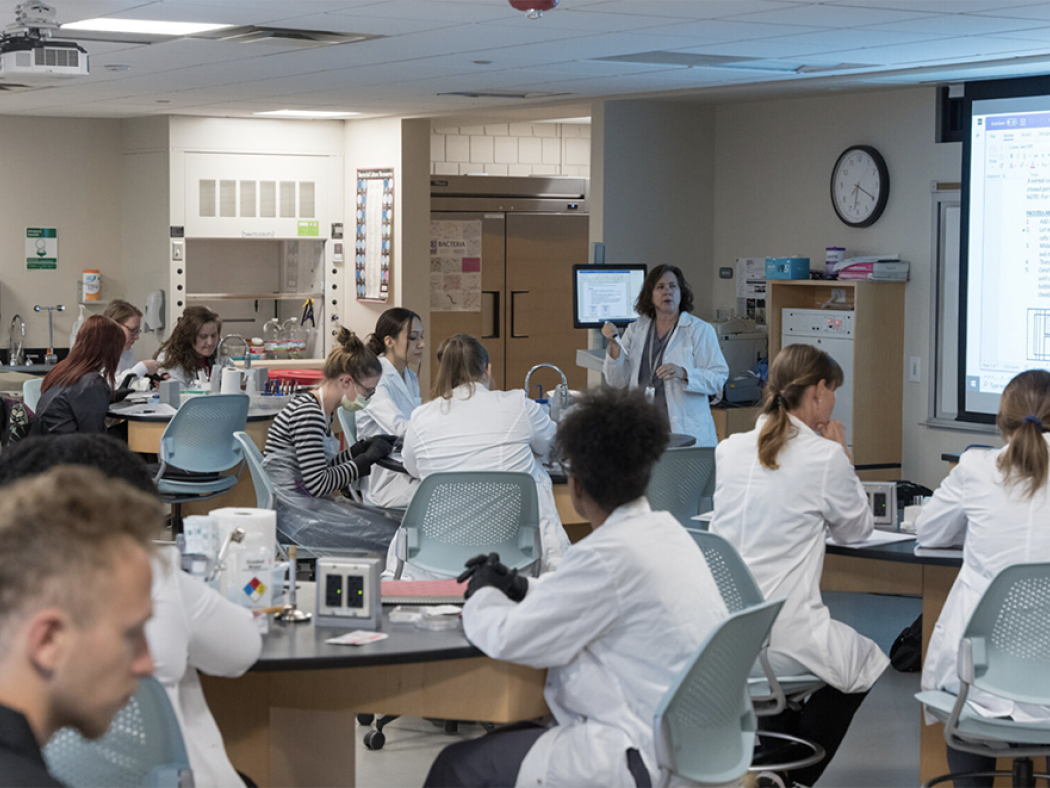 The Unseen Heroes!
We're continuing to celebrate National Apprenticeship Month with a spotlight on our Medical Laboratory Technician (MLT) Apprenticeship. Currently we partner with Common Spirit and Kaiser Permanente to offer this amazing opportunity.
A Medical Lab Technician is a specialist who uses lab equipment and test procedures to analyze and test various body fluids and tissue samples. They work under the supervision of Medical Lab Technologists and assist in the diagnosis, treatment and prevention of diseases and other health conditions by providing results to doctors.
After completing 63 credit hours MLT Apprentices will earn their Associate of Applied Science in Medical Laboratory Technology from ACC. They will also sit for their national certification through the American Society of Clinical Pathology.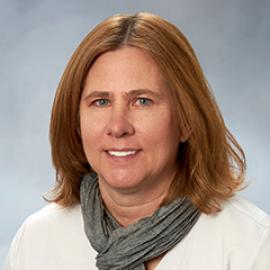 Our ACC Program Chair for the MLT program is Jennifer Kellogg and she has been teaching and leading students at ACC since 1997! She brings a wealth of wisdom and passion into her classroom and has developed highly distinguished MLT and Phlebotomy programs for the college. We are so lucky to have her leading our MLT department! We recently asked Jennifer a few questions to learn some more about this occupation. My favorite response was her answer to the last question. MLT's are unseen heroes, and I am so grateful for their critical work and their patient care from behind the scenes.  
How does someone get into MLT? This is an Associate Degree. There are some science General Ed classes and specific MLT classes. If you have a desire to be part of the Medical Team but don't love patient care specifically, this is a great choice. 

What makes a good MLT?

 Attention to detail, interest in science, enjoyment of lab work, able to work as a part of a team, and desire to have a career where career growth can happen.

 
 

How do you see the MLT field growing/changing over the next 5 years?

 Growth is expected. The Bureau of Labor expects that the MLT field will grow by 14% in the next few years.  

 
 

If someone was considering this field, what advice would you give them? 

If possible, get involved in medical care. Start with getting a phlebotomy certificate and get a job as a phlebotomist. This will get you involved in the lab and you can start to experience if this is for you. If you love it, find a good MLT program and get started. 

 
 

What do you wish people knew about MLT?

 About 75% of all medical diagnoses come from information that the lab gave to the medical providers. We are the backbone of the medical system and we save lives every day. 
Find out more about the ACC MLT Apprenticeship program check out ACC's Apprenticeship page or register for one of our upcoming monthly info sessions online.