Important Updates - Remote services, resources & learning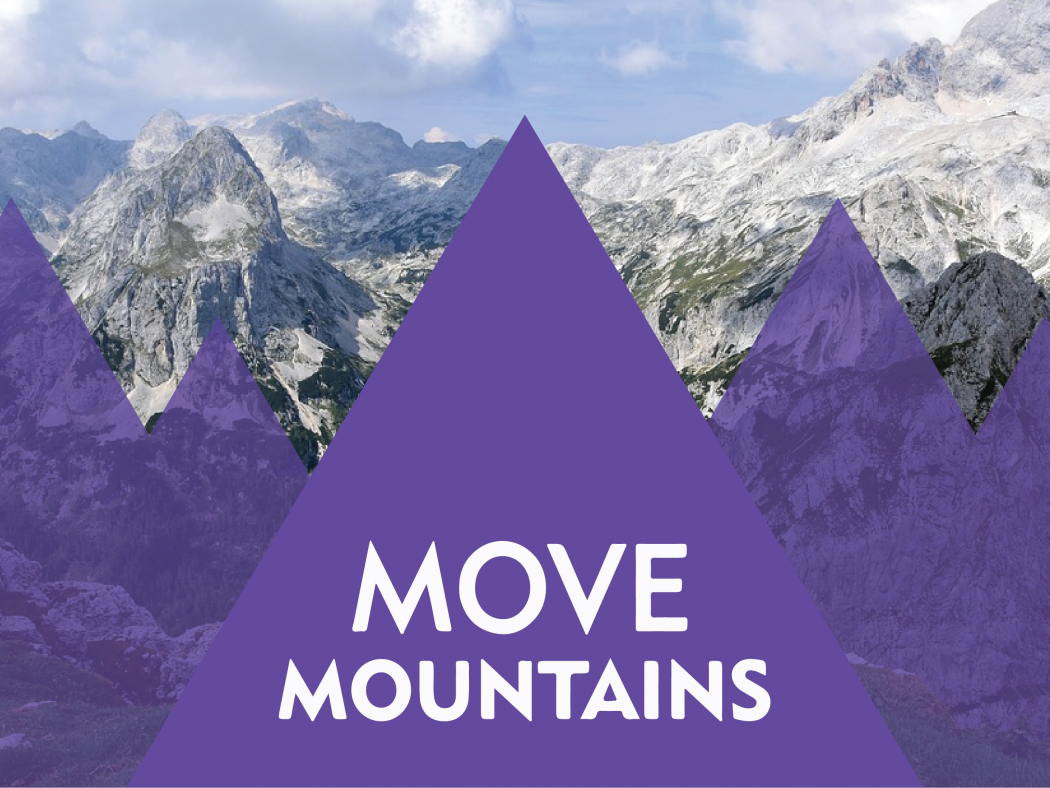 Email communication sent to ACC students by Dr. Lisa Matye Edwards (VP of Student Affairs) on March 30, 2020
March 29, 2020
ACC Students,
We know what should have been a relaxing spring break has been full of changes, new developments each day and concern as our nation and state have responded to the COVID-19 pandemic. We know you have questions and concerns. As we now enter a new proactive response to stopping the spread of COVID-19, the College has made the decision to close all campus buildings and both instruction and student services will be offered remotely until further notice. Please know that our desire is to do everything possible to make sure you can continue your classes and achieve your educational goals.
I apologize for the length of this email, but we know many of you have questions and our hope is to share with you as much information as we know at this time so you can continue your studies and not lose the time, monies and energy you have invested in your spring courses. Again – for course specific information, please look for communication directly from your instructors.
Important Announcements
Students and faculty will continue their academic work remotely until further notice. Student service and business operations will occur in a virtual environment. All College related events have been cancelled or moved to remote/virtual formats

Given CDC guidance and the unknown timing of physical distancing guidelines past April 30, ACC has made the challenging decision to defer the in-person 53rd commencement ceremony that was originally scheduled for May 13, 2020. Alternative ways to celebrate our graduates will be researched and as we know more about options, information will be shared with our graduating students who had planned to participate in the ceremony. Please know that all students scheduled to complete their degree or certificate requirements will still graduate at the end of the spring term as normal and their transcript updated to reflect graduation.
Stay connected to up-to-date information here!
Download the Navigate and ACC Alert apps for Android or iOS or visit www.arapahoe.edu as way to stay connected to your peers and all things ACC!
Concurrent Enrollment Students taking courses in your high schools – please follow the guidance of your high school for instruction and your courses.  
Concurrent Enrollment students taking courses on an ACC campus – all of the information in this applies to you also. Please contact Concurrent Enrollment or Academic Advising should you have specific questions.
Business and Support Services
The College will provide services through phone, email, and virtual platforms. The first few days may be a bit hectic as we get all phones and computers set up remotely. We would ask for your patience if you do not receive an immediate response. Below are the instructions on how you can continue to access departments and services you may need. 
Records & Enrollment Services
The Records Office will continue to process all incoming documents as they are received. For additional support, email records [at] arapahoe [dot] edu or call 303.797.5621.
General questions for Records and Enrollment Services can be emailed to records [at] arapahoe [dot] edu. 
Transcript request information can be found here. 
Prerequisites or registration issues? Send an unofficial transcript

records

[at] arapahoe

[dot]

edu; please include the courses in which you would like to register in your email. 
Need a form? Most all our forms are available online. Visit our webpage.
Financial Aid Processing and Disbursements
Financial aid processing and disbursements will continue as usual. Submit required documents to

finaid

[at] arapahoe

[dot]

edu or via fax at 303.797.5663. 

Work Study Students: If you are a work study student, you will continue working for the College. You will continue to be paid as long as you are enrolled and participating in class until your funds run out. Your pay will be based on the average hours worked prior to the college building closure and transition to remote formats delivered online. 

Financial Aid will be available to assist current students via video conference, email or phone. To schedule a virtual appointment, please login to Navigate.
Cashiers
ACC realizes that the COVID-19 pandemic has impacted many of you financially. Payment plan for Spring 2020 have been extended into June 2020. Please see your email for details if you are on a payment plan. Please also see the information on Financial Aid and Student Emergency Fund. If you need to contact the Cashiers with questions about your bill, please email cashiers [dot] acc [at] arapahoe [dot] edu or call 303.797.5638.
Withdrawals & Tuition Refunds
As of March 29, 2020 the last day to withdraw from most courses is April 16, 2020. This date may be extended along with other course grading options. At this time, to avoid impacts to students' financial aid and to not lose the time and energy you have already invested in spring courses, we encourage you to wait to make a decision to withdraw. While we realize the uncertainty and unknown is challenging, ACC faculty and staff are committed to helping you continue to make progress in your courses in this challenging time. If nothing else, please wait to make a decision on withdrawal until closer to the week of April 13 and be sure to discuss your options with your instructor and academic advisor. If you are receiving financial aid, do not withdraw without discussing the impact on your financial aid status.
ACC and the Community College System of Colorado do not have a tuition refund process, however there is an Appeal for Tuition Credit process. Please refer to this process if you do decide to withdraw from your courses. Again – we would urge you to not make that decision until the week of April 13 and see what develops.    
Counseling Services
Students can access to up to eight counseling sessions with a licensed therapist each school year. This service is provided through the health and wellness fee. Students can make an appointment by contacting the Student Engagement Center at 303.797.5730 or acc [dot] dos [at] arapahoe [dot] edu. Counseling is not typically available for immediate appointments. If a student is in immediate crisis, please refer them to:
All Health Network » 303.730.8858

Colorado Crises Services Hotline » 1.844.493.8255
Physically Distant, Socially Connected Interactive Webinar Series
ACC Counseling Services and Dean of Students Office will present a series of interactive webinars to add some resiliency tools in our personal toolboxes. 
Episode 1: Tuesday, March 31  at 10:00 - Self-care Strategies
Info & Sign up 
Episode 2: Wednesday, April 1  at 2:30 – Don't fool around: Manage Your Mental Health
Info & Sign up
Episode 3: Monday, April 6 at 12:30 – Managing Anxiety
Info & Sign up 
Fitness Center
The Fitness Center will remain closed until further notice. We strongly recommend remaining as physically active as possible during this time by walking, running or biking outdoors with appropriate physical distancing and watch you email as we share out various resources you can access from home.
Student Food Pantry
In lieu of the on-campus student food pantry, students may contact the Dean of Students Office by email or phone to discuss food needs. We recommend reaching out to Chandell Bell via email at chandell [dot] bell [at] arapahoe [dot] edu for more information.
Food Bank of the Rockies COVID-19 Response has up to date mobile food pantries and other resources.
Student Emergency Fund
As a student, we understand it can be difficult to make ends meet. In the Dean of Students Office, we offer one-time emergency funds to help. Contact acc [dot] dos [at] arapahoe [dot] edu to schedule a virtual appointment.
Technology
If students are in need of a device to help them be successful in their remote learning experiences, ACC is prepared to provide them an iPad or laptop. Please let us know at 303.797.5730 or HERE if you are in need of technology assistance. 
Internet Access Recommended Resources
Student Orientation & Advising & Registration for New Students
New students for summer and fall will be able to complete their orientation and first semester advising support online. Additional communication, information and instructions will be provided through Admissions and Advising staff directly to new students.
Summer & Fall Registration for Continuing Students
Advisors are available to assist current students via video conference, email or phone. You may email your advisor or to make an appointment to meet with an advisor via video conference or phone remotely, please click on the link to Navigate. (Navigate is the preferred method of scheduling for continuing students and works best in Google Chrome.) 
Career & Transfer Services
Career & Transfer staff will be available to assist students via email, video conference or phone. To schedule a virtual appointment, please login to Navigate.

All Career and Transfer Services student and employer events have been postponed until further notice. However, we are researching and considering virtual alternatives.

Employers should contact Shari Culver at shari

[dot]

culver [at] arapahoe

[dot]

edu for any assistance that you need.
International Student Services
ACC's International Advisor, Sara Squires will provide support services to F-1 visa students, by working virtually and remotely, via email, video conference or other online or virtual platform. To schedule a virtual appointment, please login to Navigate. 

For all immigration documents that requires physical services (ie. Travel signatures, printing and signing new I-20s, mailing of I-20s, etc), ISS will work and communicate with the student to provide the most efficient and effective solution.

International F-1 students must inform ISS of any phone, address, email, or contact change within 10 days. 

All ISS and ISO related events, meetings, or programming, have been cancelled until further notice.

Students who are authorized to work on campus, must update Sara of any changes with their position, work duties, etc. (ie. Working remotely)
Disability (Student) Access Services
The Office of Disability Access Services will be available for student support by phone, email and video conference. Specialists are available to connect with students, Monday through Thursday 8:00am-5:00pm and Friday from 10:00am to 5:00pm. Students should call 303.797.5078 or email sas [at] arapahoe [dot] edu to schedule a time to speak with a specialist. To schedule a virtual appointment, please login to Navigate. Specialists can assist our students in all the normal ways by being a liaison with faculty to assist with appropriate modifications to accommodations within the remote-online environment. 
Student Life
The Student Life Office's physical location will remain closed until further notice. Their staff will provide updates and communications via email to student club and organization leaders. If you need assistance or have questions regarding Student Life, please email student [dot] life [at] arapahoe [dot] edu or call 303.797.5668. In addition, please visit all ACC social media outlets: @ArapahoeCC.
College Bookstore
Espresso Yourself Cafe & Bookstore will be closed until further notice. The online store is currently offering free shipping on all purchases and Free eBook Access. www.ArapahoeShop.com
Testing Center
All in person testing has been cancelled until further notice. Testing Center staff will be available for student support by phone, email and video conference, Monday through Friday. 
Remote Accuplacer placement testing is currently on hold until College Board has completed their process for making it available again. ACT/SAT & 10th grade PSAT score reports for testing exemptions can be emailed in for evaluation and being entered into your student record.
Students can reach the Testing Center by email at testingcenter [at] arapahoe [dot] edu. Students should rely on communication with their instructor for specific testing information.
Tutoring
Tutors will be available by video conference. To schedule a virtual appointment, please login to Navigate.
Students may also access TutorMe – instant online live tutoring linked in D2L. 
Veteran's Benefits and Services
For veteran's benefits please contact Lance Coppin at lance [dot] coppin [at] arapahoe [dot] edu. For general veteran's support, please contact Brian Bator at brian [dot] bator [at] arapahoe [dot] edu.
Faculty Office Hours
Faculty are available for students. Please check D2L on the best way to connect with your instructors.To schedule a virtual appointment, please login to Navigate or refer to your instructor's options shared in D2L.
Library and Learning Commons
While the physical ACC Library & Learning Commons is closed, the virtual library is open and available to you. We will continue to provide database access, services online, via email, phone, and other virtual means. You can contact the library via email or phone at librarians [at] arapahoe [dot] edu or 303.797.5090.
You can also chat with a librarian 24/7 or meet virtually with a librarian.
Admissions
For assistance with your application or the application process, please contact admissions by email at admissions [at] arapahoe [dot] edu or by leaving us a message at 303.797.5637. You can also review the Admissions checklist on the website. 
Stay safe, keep learning, and know that we are here to support you achieving your career & academic goals as always.
With compassion and care on behalf of ACC leadership, faculty & staff,
Dr. Lisa Matye Edwards
Vice President of Student Affairs
303.797.5601
lisa [dot] matyeedwards [at] arapahoe [dot] edu