Turn your creativity into a career with an Associate of Fine Arts or Associate of Art transfer major degree in Studio Art or Art History from Arapahoe Community College.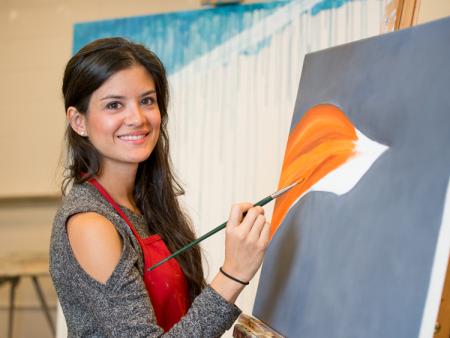 Humanity has appreciated beauty since before the ancient Greeks philosophized about its nature. Over the course of history, cultures have created ways to express their interpretation of what was beautiful at the time through drawing, painting, sculpting, and metalworking. Turn your passion and creativity into a career in art with your Associate of Fine Arts or Associate of Arts degree in Art History or Studio Art. Start at ACC and transfer almost anywhere to continue your education and path to your goals.
Transfer Options
Getting your Associate of Fine Arts, Art History AA, or Studio Art AA degree can set you up with easy transfer options to public 4-year colleges / universities in Colorado. Check with your Advisor to make sure you are on the right path toward transferring to the university that is right for you. 
ACC academic plans will help guide you through your chosen program. The academic plan will provide you with important information, like which semesters courses are offered if there are any prerequisites or co-requisites for courses, program outcomes, course sequence recommendations, notes for the program, graduation requirements, and other important information. These are updated annually, so we recommend downloading a copy of yours to keep on track to graduation.
Art Degree Options at ACC
Associate of Fine Arts (AFA)
This program is designed to transfer to Metropolitan State University of Denver's BFA program. The Associate of Fine Arts Degree prepares will prepare you to transfer to Bachelor of Fine Arts (BFA) programs at 4-year institutions in Colorado. Our AFA degree program provides a well-rounded education with hands-on instruction in studio art courses to develop effective visual expertise in composition, media, and professional presentation standards. 
Art History
By studying art history, you will learn of the great works of art and the artists behind them, while learning how to create your own artwork. Our classes cover subjects from ancient to medieval, and the Renaissance to current art. You can then transfer your credits and knowledge to a four-year institution in Colorado to earn your Bachelor's degree. We have close affiliations with the Denver Art Museum and other galleries in the region, so you can get connected and make your dreams a reality.
Studio Art
The Studio Art program is geared towards those who want to be fine artists using their medium of choice. Develop your artistic skills with Drawing & Painting, Ceramics, and Jewelry & Metals, so that you can create your own work to display and sell. We have small studio class sizes to provide individual instruction, and flexible scheduling including day, night, weekend, accelerated, hybrid, and online classes. Our professional, accessible faculty are on hand to help you achieve success in school and beyond, and there are opportunities for socializing and networking through club activities, Colorado Gallery of the Arts presentations, and even study abroad opportunities in Spain, France, Italy, and Turkey.
Ceramics
Get a little messy and indulge in your creative side in ceramics courses. You'll learn to throw pottery on the wheel, hand build and sculpt clay, and understand the properties of clay and glazes in a variety of environments, including various atmospheres. Learn to create works of beauty and functional pieces for everyday living. You will also learn how to load and fire electric and fuel-burning kilns, create a solid portfolio of your work and, most importantly, develop a strong foundation in designing and creating practical and fine art clay objects.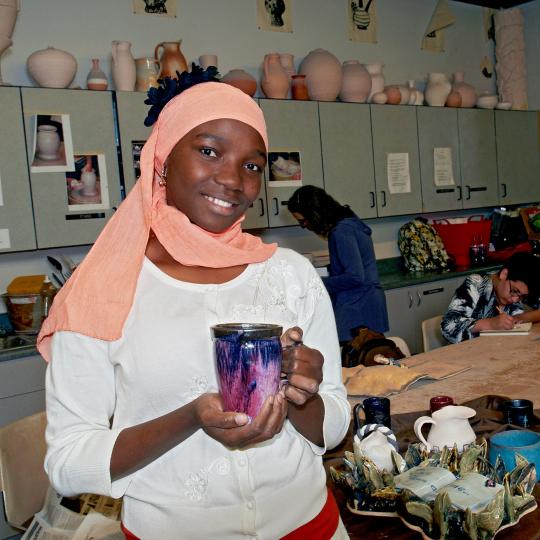 Drawing & Painting
Express your creativity through art with ACC's drawing & painting courses. Explore drawing, design, figure drawing, figure painting, oil painting, landscape painting, watercolor, and mixed media. Our instructors are artists and bring their own experience and unique style of teaching to their classes to inspire and encourage your talents. Develop a strong art foundation and self-expression, experimentation, and professionalism. Aside from traditional classes at ACC, you'll also be able to go off-campus for courses and workshops in New Mexico, Colorado, and Utah.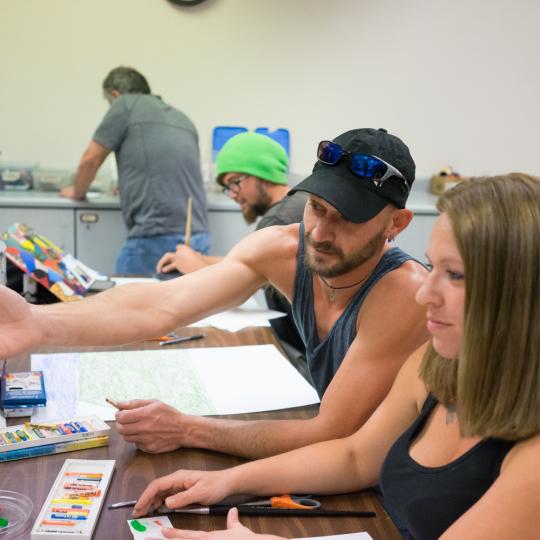 Jewelry & Metals
Create wearable works of art in ACC's jewelry & metals courses. ACC has one of the best-equipped jewelry instructional studios in the Denver area providing basic jewelry construction, soldering, casting, small forging, and stone setting techniques. Build your skills in jewelry construction, forging, wax work, casting, and surface textures. Our advanced classes give you the chance to explore your personal interests in metalsmithing. Classes are conducted in a hands-on workshop style, so you'll get as much hands-on attention as you need.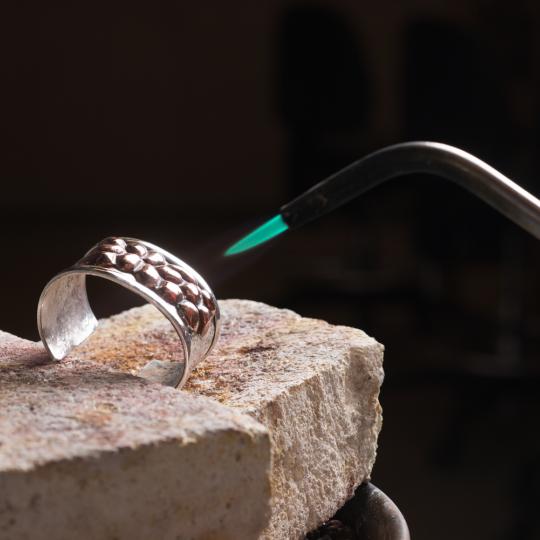 Photography
Do you dream of taking photos of some of the most breathtaking, unique, and captivating places and people in the world? If you do, start at ACC with your Studio Arts AA with a focus on photography. We offer black-and-white, color, and digital courses so you can learn basic and advanced skills. You'll have access to our studio space to hone your skills. This option is for you if you want to transfer after ACC. Check out our Commercial Photography AAS degree if you want to start your career after you graduate.