Student Academic Honors – Spring 2021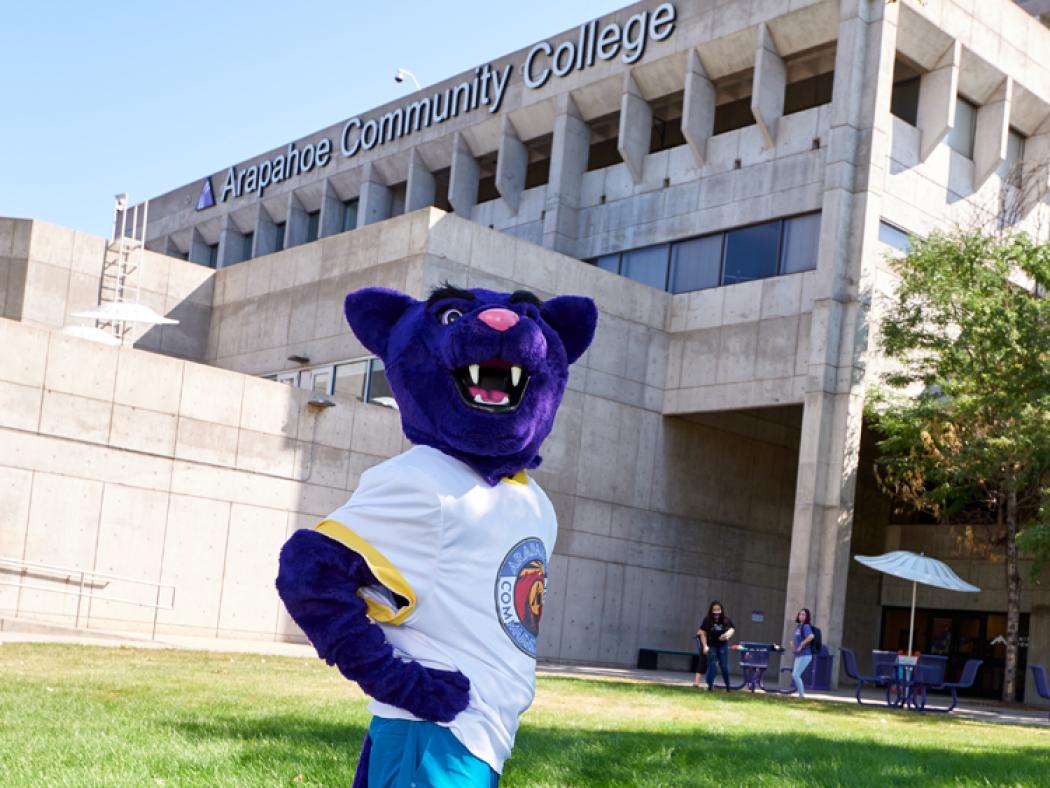 A grand total of 868 Arapahoe Community College students earned academic honors during the Spring 2021 semester, including 440 on the President's List. Students must successfully complete a minimum of 12 credit hours during the semester to be eligible.
Congratulations to our resilient and hard-working students for their accomplishments and academic success. ACC is here to support our communities and work together towards a stronger tomorrow. We have affordable, in-demand programs in Littleton, Parker, Castle Rock and online.
President's List (4.0 term GPA)
Liam Acevedo
Victoria Acosta
Mark Adam
Andrew Ahrendts
Meghan Aldrich
Gwen Allen
Luke Allevato
Lucy Alley
Jenny Allred
Marie Allred
Brodie Alpert
Tamar Amiscaray
Shawna Anderson
Everett Andrews
Tessa Antista
Hailey Archuleta
Phoenix Archuleta
Alea Arias
Mark Armstrong
Ahmad Aryan
Nicholas Austin
Anna Baker
Brett Baker
Elizabeth Baker
Therese Baker
Rosario Banuelos-Reyes
Derek Barbieri
Louie Barela
Kellie Bassett
Hannah Baugh
Keren Bautista
Kenzie Bay
John Bazinet
Erin Becker
Shea Bednarchik
Tiffany Beebe
Fable Beeson
Blake Bentley
Gabriel Bernini
Emelie Billings
Grant Bills
Lilly Bisset
Ann Blake
Adam Bliss
Reese Bloomfield
Nic Bloss
Zayne Boddie
Sibria Bollman
Samantha Bort
Ana Bowers
Demetrius Boyd
CJ Braccia
Kayla Brace
Matt Branney
Daryl Brennan
Ashley Brooks
Olivia Broughton
Chaz Brown
Courtney Brown
Narmeen Bugrara
Harleigh Burch
Thiessen Burch
Chris Burgess
Chloe Burns
Alex Buzzetta
Ricardo Cadena
Noah Campbell
Joel Carberry
Jeremiah Carlisle
Teal Carpenter
Haylee Carroll
Samantha Casaus
Morgan Castor
Caterra Caudle
Kai Chatterton
Kylee Chavez Cardona
Taya Cherrington
Nathanel Cho
Nicole Choromanski
Rebecca Clark
Tammy Clark
Sydney Clements
Laura Coffman
Nicholaus Colvin
Brenden Coney
Benjamin Confer
Bram Copeland
Vincent Corridori
Cassie Costa
Kaylee Cowdrey
Ayva Critchlow
Kate Cronin
Blaine Csirke
Rose D'Albora
Jason Danek
Sarah Danielson
Donna Dawson
Chalan Day
Brady Deal
Keaton Dean
Hannah DeBaggis
Joseph DeChiara
Meadow Del Turco
Maria Delgado
Caleb Dissel
Seth Dissel
Zarah Douglas
Kaleah Doyle
Sam Dreiling
Jason Du Plooy
Morgann Dulle
Michelle Dunker
Justin Dunlap
Rachel Edson
Michelle Edwards
Kiley Ehnstrom Pott
Najib El Dirani
Lindsey Ellis
Emerson Elya
Paul Emery
Rachel Erickson
Alexander Erker
Saer Fairchild
Matthew Falvey
Jinke Fang
Nate Finnegan
Eli Fisher
Elliana Flieder
Erika Flom
Emily Forney
Evan Forrest
Lucy Forrest
Abigail Fountain
Gracia Fourie
Adam Fraser
Kelsie Fresquez
Cassandra Frick
Ethan Friend
Wendy Fryke
Amy Gaff
Joshua Garcia
Marla Garcia Martinez
Addison Gibson
Kendall Gibson
Tiana Gill
Mary Glenn
Lydia Gmerek
Sol Gomez
Grant Gooding
Paul Gottshall
Kailee Goya
Jaren Graham
Hannah Grandy
Trevor Graves
Jarun Graziano
William Greenway
Clark Griffith
Cyndal Groskopf
Stephanie Groves-Lee
Matthan Gruzinski
Nadia Gunn
Mreedul Gupta
Cooper Gwartney
Bradley Hamilton
Annalisa Hamm
Logan Hammen
Yuri Han
Riley Hand
Faith Hankins
Heidi Hansel
Autumn Hansen
Eli Harding
Brennan Harsch
Max Hartman
Abdu Hassen
Brian Hatcher
Cade Hathaway
Cameron Hathaway
Billie Hatton
Aubrey Heldt
Sarah Heller
Carter Hendrick
Carly Hendricks
Annie Hill
Emily Hill
Jedediah Holcomb
Abigail Hollmann
Diana Holmes
Kelsey Holt
Nicolle Hong
Bryan Hoole
Alli Howard
Ping Hu
Michelle Huerd
Megan Hurley
Codi Inloes-Williams
Brittany Jackson
Samuel Jensen
Blake Johnson
Julianne Johnson
Shelby Johnson
Colton Jones
Nyssa Jordan
Kirstie June
Ben Kaplun
Hide Karklin
Emily Karpowicz
Cassandra Kehrer
Kaitlynn Keller
Elizabeth Kelly
Ashlee Keoppel
Kyra Kerler
Jack Kerstiens
Kylee King
McKenna Klein
Jake Kloberdanz
Courtney Knupp
Jadelyn Kopp
Jordyn Koroneos
Eleni Kouremenos
Joslyn Krzak
Alena Kuzinski
Ayshei Lafferty
Cheryl Lamb
Petra Lambert-Gorwyn
Richard Langdon
Ellie Lansdown
Bianca Laratta
Scott Larson
Lisa Lawrence
Rachel Layman
Jesse Lehn
Charlotte Leon
Savannah Leonardi
Grace Leung
Cody Lewis
Megan Lewis
Kristin Lipsky
Tally Lodice
Janet Lopez
Brian Louden
Denver Louderback
Deandrea Lucero
Taylor MacNicholas
Anna Maji
Katie Maldonado
Nathan Maram
Alex Marquis
Scott Marti
Catherine Martin
Kasey Martinelli
Gianna Martinez
Max Martz
Carly Mason
Aki Matsumoto
Alaina Mauck
Wyatt McCoy
Michael McFadden
Kyle McIllece
Chloe McKinney
Tyler McKinnon
Caitlyn McLeod
Jazzie Medina-del Valle
Tanner Miller
Chloe Millham
Andrea Minks
Zack Mizyed
Hannah Monks
Raven Moore
Wade Morris
Anne Morrison
Daniel Murphy
Vanda Murray Magro
Mary Myers
Grae Nance
Riley Nehring
Hillary Nelson
Nick Nemchick
Richard Newton
Sydney Nickell
Carlin Nokes
Fatima Nunez Belmontes
Camryn Nygaard
Ian O'Brien
Karina Oktaviani
Maddy Oliver
Brooke Olsson
Joan Onuigbo
Liam O'Rourke
Emily Orrino
Christopher Orta
Amaya Ortiz
Anya Otterson
Morgan Otto
Anwyn Owens
Gheorghe Palade
Nick Palmer
Sarka Pangerlova Nichols
Shannon Pansini
Jamie Patterson
Cassandra Pedersen
Vicky Petrauskas
Lola Petree
Mia Pham
Ngoc Pham
Kirk Phillips
Garcian Plowman
Nikki Poelma
Alexandra Poland
Ana Poland
Helen Poore
David Prado
Carly Price
Sarah Rae
Amanda Raie
Nicole Railsback
Ben Raison
Diana Randall
Braeden Raschkes
Anna Raynes
Melissa Read
Jack Reader
Connor Reedy
Terrina Reiber
William Restrepo
Annika Reuter
Stephania Reyes Moreno
Annie Rhodes
Heather Rinderle
Sara Ripperger
Emma Rivas
Kaitlyn Robison
David Rogacki
Colton Rogers
Finnian Roger
Melanie Rost
Alex Royster
Jonathan Rutherford
Andrew Salazar
Remi Salinas
Nicole Samora
Natalie Sangviriyakul
Joel Santistevan
Lindsey Sarsfield
Caitlin Satkowski
Cam Saunderson
Donna Sawicki
Isabella Scala
Carlo Scalisi
Sam Scanlan
Pat Scarangelli
Nichol Schauerhamer
Taylor Scherck
Stephen Schilling
David Schlachtenhaufen
Anna Schnittker
Corey Scott
Katie Seymour
Rachel Sharp
Austin Sheldon
Skyla Sheldon
Brooklynn Silva
Miranda Simoes
Ryan Simson
Jessica Siregar
Emma Slack
Victoria Slater
Kathryn Smallwood
Emily Smith
Jake Smith
James Smith
Lynae Smith
Rebecca Smith
Alyssa Stanley
Miranda Stanley
Kelly Stephenson
Christina Stone
Ava Strickler
Max Strizhenko
Lacey Swaim
Savignon Swimmer
Laura Swofford
Dennica Tafoya
Tyler Talbert
Caroline Thomas
Autumn Thompson
Kai Tierheimer
Grace Tipton
Chelsea Tolson
Que Anh Tran
Sara Trautman
Sophia Treantos
Kristy Trinh
Olga Trofimova
Courtney Trujillo
Kayla Trujillo
Mike Trujillo
Katie Tsuchimoto
Mia Twinam
Parveen Udawala
Masha Uglova
Leah Vance
Hanna Vanconett
Mya Vander Pol
Isaak Velasquez
Elee Vigil
Audrey Vogt
Bryan Vrbenec
Irene Wada
Abby Waite
Brandon Wall
Lucy Wang
Corban Warren
Sophie Warren
Rosalie Watkins
Sophia Watts
Kyle Weng
Virginia Whipp
Laura Whitby
Connor White
Jolene White
Carolyn Whitley
Morgan Whittaker
Rose Wilburn
Emily Wilhelm
Chelsea Williams
Sineca Williams-Boettcher
Jade Wimer
Karley Winder
Megan Wittsell
Kristina Wolf
Melissa Wolkow
Ilsa Woodward
Dylan Wooldridge
Tyler Wright
Cecilia Yamas
Stephen Yang
Jessie Yarish
Darja Yatseva
Mallory Yenni
 
Vice President's List (3.75 – 3.99 term GPA)
Sana Afifi
Ahmed Al aboud
JT Aluise
Hally Aman
Kloe Armijo
Destiny Auckerman
Mitsie Babby
Krista Baker
Sarah Baldelli
John Banerian
Tanya Banks
Aubrey Barbarigos
Gaelen Baty
Austin Bennett
Olivia Berg
Christine Bernal
Sean Best
Josh Bonar
Dillon Boor
Nick Borisov
Ellie Boten
Felicity Boyd
Stephen Brewer
David Brill
Sky Burnor-Lucero
Joana Bustos
Cash Cain
Lili Cali
Abigail Caquias
Rachel Carmickle
Jonah Carrico
Collin Chauncey
Elaine Chung
Lucas Clancy
Savana Clarke
Laura Colcernian
Bella Cordova
Griffin Crawford
Ashlyn Cross
Arys Cruz
Gwen Curtis-Sprinkle
Beau Davis
Hailee Dawson
Doris Dedic
Christopher DeGraff
Geoffrey Delap
Josh DeVries
Julissa Diaz
Trinity Dowodzenka
Cortney Dye
Case Dyer
Ryan Edmonson
Daniel Elkins
Shae Elzi
Lauren Emery
Will Everett
Hailei Finley
Cynthia Flores
Marisa Flores
Kristin Foley
Mackenzie Frans
Sofia Galeano
Brandon Garkow
Maddison Godlin
Jill Goings
Eddie Gonzalez
Sonia Gonzalez
Ethan Goode
Samantha Graf
Bryce Greenleaf
Alec Grover
Ana Guerrero
Alizae Gurule
Sarahy Gutierrez
Bryan Habiger
Noah Haneke
Meagan Harkin
Brian Heller
Alicia Herrera
Sam Hill
Emily Hodges
Ross Horne
Natori Hudson
Jennifer Hurst
Eugenia Hurtado
Emma Johnson
Nick Karl
Eliana Katzer
Andrew Kindred
Ella King
Lilly Klein
Halle Koy
Josephine La Scala
Mirella Lamar
Steven Lapointe
Zachary Lawlor
Julia Lawrence
Abe Lawrence
Haley Leblanc
Payton Lee
Shannon Lee
Tyrone Lee
Alex Leger
Jack Lehnertz
Mariah Lezama
Ben Lindauer
Layne Lippolis
Aspyn Long
Cheng Wei Lu
Kristin MacDonald
Bella Maish
Megan March
Brandon Martinez
Joana Martinez
Maria Martinez
Stormie Martinez
Dawson Matney
Kurt Matthews
Madison Mayorga
Taylor McBride
Jacob McCallister
Annie McFarland
Brett McKinney
Lara McLain
Aezlyn McLean
Angela Merlano
Hannah Miller
Katie Miller
Philip Minneti
Lauren Mitchell
Ashley Moe
Arturo Montanez
Joseph Moorhead
Samantha Mora
Mikaela Nahkunst
Megan Nelson
Sarai Nunez
Anya O'Neill
Lucy Osgood
Ashley Overturf
Jordan Paige
Sarah Partch
Karianne Payton
Esmeralda Perez
Julia Perez
Mason Perusse
Mercedes Peterson
Ivan Pinnt
Kelsey Pollack
Jack Potter
Alexia Ramos
Jeremiah Record
Haley Reinhardt
Jennie Reitan
Merrick Reynolds
Sky Robie
Jackson Robinson
Emiliano Rodriguez
Joe Rodriguez
Olivia Roman
Jack Sanchez
Kaitlyn Sands
Emily Schmidt
Lila Schmunk
Jacob Schubert
Catilyn Shields
Wil Shirling
Adele Shive
Noor Shongolo
Olivia Shubin
Kevin Sibert
Blake Siemers
Keaton Skudneski
Jillian Smallwood
Moriah Soltero
Jennifer Soto
Julia Stark
Andi Starr
Andrew Stein
Arielle Strohmier
Layton Stutsman
Kasandra Swearingen
Madison Teller
Shea Tinkey
Darren Tran
Patrick Traynor
Reilly Treadwell
Steven Trinh
Urban Tu
Savannah Ulander
Tristin Ulberg
Tamah Van Der Merwe
Kasamanun Viboolsittiseri
Jazzy Victorian
Zachary Vultao
Tommy Vuong
Caroline Walt
Yaya Washington
Grace Weber
Maggie Weeks
Zoe Wells
Truman Westberg
David Wiebenga
Kyle Wilson
Nathan Wohletz
Jasmine Wolcott
Ella Wolitzky
Oi Ling Wong
Nealy Wyatt
Eric Wyngarden
Dean's List (3.50 – 3.74 term GPA)
Larena Acosta
Angel Alcon
Haley Aldinger
Paige Allen
Heather Altshuler
Carolyn Amashta
Saer Amrhein-Davis
Taren Andrickson
Carrie Aoyagi
Xaimara Aponte
Alyssa Applegate
Daniel Arellano
Isaiah Arroyo
Kyle Aukland
Cooper Barnhart
Olivia Basile
Cody Beard
Nathan Becerra
John Bennett, Jr.
Cosette Berry
Carly Bertelsen
Alex Bessert
Joshua Bohler
Elyse Borchik
Rigby Bradshaw
Ben Brandon
Caitlyn Branine
Bailie Briegel
Paige Buffat
Vita Bukhalo
William Butler
Christopher Candela
John Carlin
AJ Carlson
Travis Carter
Sarah Caserio
Jasmine Castro
Calynn Cervi
Corbin Chavez
Yessenia Chavez
Brianna Cheatum
Gabby Christensen
Wyatt Clark
Cinnamon Clausen
Chloe Cole
Matthew Cole
Brooke Colonna
Bryson Cranmer
Joshua Crispin
Madison Cronin
Brendon Cross
Garrett Csapo
Joseph Dahmer
Steven Dailey
Kurtis Daniels
Dustin Darker
Alana del Regato
Tiffany Delaney
Brianna Derrill
Maddi DeVito
Taylor Dugdale
Erica Emanuelson
Jocelyn Emerson
Brooke Emken
Uri Eshkenazi
Amy Fanning
Christy Faulkinbury
Tristen Feeback
Hanna Floyd
David Forsyth
Noah Franklin
Wil Fullmer
Hayden Garcia
Desiree Garnett
Daniela Gasca
Tara Gharagozloo
Joey Giardina
Megan Gibbons
Jacob Glime
Chris Graziano
Angelique Green
Kyle Green
Peyton Green
Vincent Guagenti
Megan Haberbosch
Kendyl Haggarty
Hunter Hamilton
Ashleigh Harris
Emma Harris
Tehmoor Hassan
John Hatt
Sena Henderson
Yesenia Hernandez
Brynn Hoffmann
Zach Hovasse
Meredith Hubbard
Evan Humphrey
Sean Hursh
Tyler Ives
Eli Johnson
Christian Joyce
Rachel Junge
Sara Jungels
Kendall Junggren
Jaylaa Kahl
Ryan Kahler
JD Keith
Benjamin Kendall
Reatea Kifletsion
Aron Kocsardi
Carrie Kopperman
Kate Kubick
Megan Langley
Mary Lasile
Gina Latimer
Nate Lentz
Cale Levering
Brenley Levstik
Colin Lewis
Gabby Lockey
Jake Logan
Becca Long
Zach Loptien
Jorge Lucas
Madeleine Martin
Arianna Martinez
Luke Matzen
Eric Mayer
Daniel Mayr
Michael McCarron
Neviyah Medellin
Angelica Mendoza
Kate Miller
Randy Montoya
Sean Moody
Sabrine Moore
Jennifer Morrow
Jeremy Moyer
Ashley Mumfrey
Gerald Murray
Ellie Nelson
Viviana Nelson
Brianna Nicoll
Marina Nicoreanu
Jared Novotny
Kamille O'Connor
Rebecca Ochoa
Tim Oehrlein
Robert Ottenberg
Holly Peasley
Karina Perea
Kirsten Perry
Joey Petrucelli
Luna Pham
Chase Porrini
Dianne Potvin
Corey Rabus
Megan Rainey
Ryan Reno
TJ Ricciardi
Travis Roberts
Jasmine Rodriguez
Lauryn Rodvold
Abby Roe
Kate Rogers
Trenecy Rogers
Collin Ross
Joseph Russ
Shelby Sabino
Derek Sandefur
Matt Sandefur
Caleb Sandoval
Kevin Santibanez
Juan Sauceda
Morgan Schwarz
Isabel Selman
Bryce Shakin
Liam Sharigian
Maura Sharp
Hannah Shipley
Aaron Sibuea
Rocco Silvestro
Seth Smith
Trinity Smith
Stephanie Southerlin
Bella Sparks
Noel Spatacean
Moriah Stailey
Alexa Stang
Tyler Stephens
Georgia Strimenos
Molly Strnad
Evan Sullivan
Jasmyne Sullivan
Rayya Tanner
Julia Thomas
Ryan Thomas
Alex Tilley
Andrew Tinoco
Carol Trevino
Sianne Turnbull
Mark Turner
Taylor Turner
Suman Upreti
Nataliya Vulikh
Antara Wagle
William Watson
Lyric Wentling
Nicole Whetten
Mimi Whipp
Blair Whitworth
Ryan Wild
Aja Williams
Logan Willie
LaRissa Wolff
Branica Xiong
Easton Young
Henry Zappa