Sigma Phi Honored at PTK Regional Conference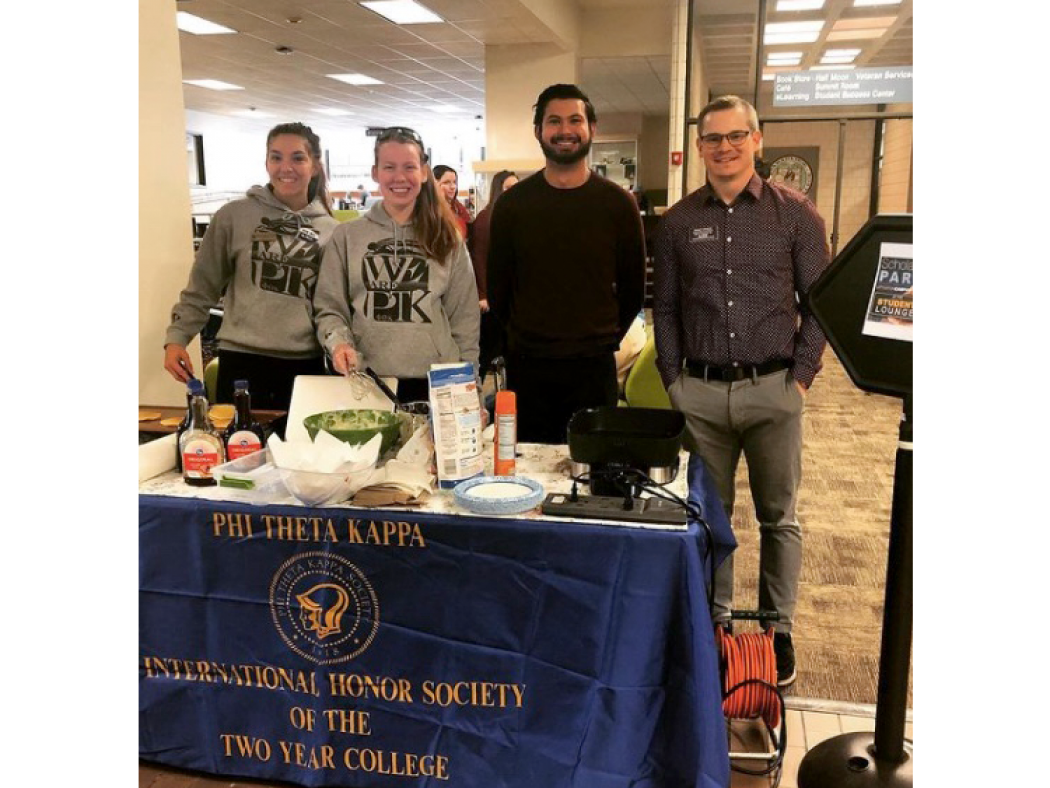 Arapahoe Community College's (ACC) Sigma Phi chapter of Phi Theta Kappa (PTK) Honor Society collected a pair of first-place awards, as well as multiple other honors, during the virtual 2020-21 PTK Colorado/Wyoming Regional Conference on March 12-13.
Sigma Phi won first place in College Project for the Cognitive Bias workshop that was developed and implemented under the leadership of current VP of College Project Brandon Martinez. ACC's chapter also placed third for its Honors in Action project (giving back to the community through donations to the Ronald McDonald House and participation in Operation Christmas Child) under the leadership of former VP of Honors in Action Jessica Siregar.
ACC went on to receive top honors for Distinguished Chapter in recognition of the College Project and Honors in Action accolades, as well as for consistent and dedicated involvement at the regional level.
Sigma Phi also earned the Reach Award (15% of eligible students at the institution joining PTK) and continued its standing as a Five Star Chapter (highest ranking for a PTK chapter). Additionally, current Sigma Phi VP of Communications and Public Relations Dayriana Sanders campaigned for, and won, the office of incoming President for the Colorado/Wyoming Region.
Sigma Phi's other current officers include: Sharmaine Ardon (VP of Honors in Action), Ashlyn Cross (VP of Membership and Recruiting), Caroline Gann (VP of Mentorship), Ally Poland (President), Ana Poland (VP of Leadership) and Brandon Vo (Treasurer).
Established in 1918, PTK recognizes the academic achievements of college students and provides opportunities for its members to grow as scholars and leaders. PTK has a presence on almost 1,300 community college campuses in 11 nations. The ACC Sigma Phi chapter of Phi Theta Kappa was chartered in 1968. ACC has inducted nearly 3,500 members and has maintained Five Star Chapter status for over 15 years. Jennifer Husum (Associate Dean of Equity and Compliance) and Patricia Anderson (Math Faculty) serve as Sigma Phi's co-advisors.