Interior Design Student Dana Hoffman Honored by NKBA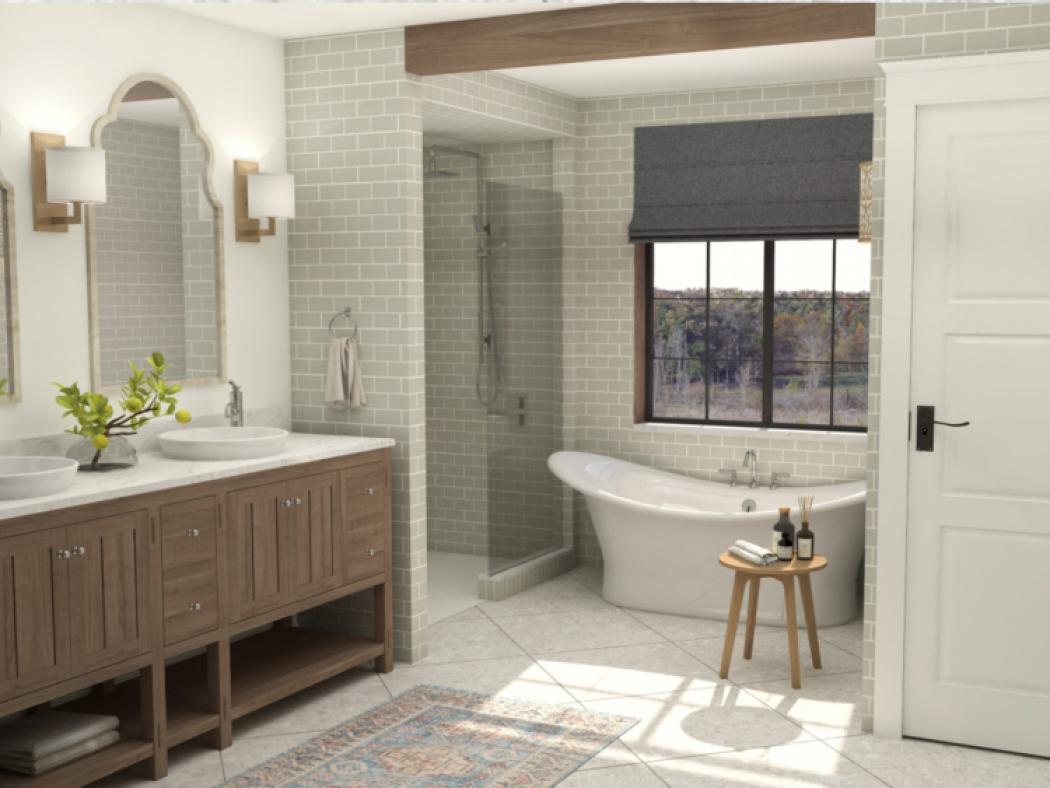 ACC Interior Design student Dana Hoffman earned first place in the Bath competition, as well as third place in the Kitchen competition, in the 2020 National Kitchen & Bath Association (NKBA) Student Design Competition.
The competition tasked students with designing kitchen and bath projects for an imaginary 40-something couple living in Boulder, Colorado, looking to incorporate sustainable elements in their home.
"It was so amazing that Dana was able to work through such a challenging semester and achieve so much," said ACC Interior Design Faculty / Program Chair Dawn Viola. "Dana and all the interior design students at ACC have been amazing throughout this past year that has presented so many obstacles."
Hoffman will be awarded a scholarship prize for winning the Bath competition.