Arapahoe Community College (ACC) conferred its first-ever bachelor's degrees to the inaugural graduating class of the Bachelor of Applied Science (BAS) in Emergency Service Administration (ESA) program in December 2020.
With the completion of their coursework and training in the fall, Erik Campbell, Fawn Dillon, Joseph A. Marcum and Brandon Sauder are taking their leadership and expertise into the public sector to keep communities safe before, during, and after emergencies.
"All 4 graduates were, in some ways, frontliners during the pandemic," said ACC ESA Faculty Dr. Peter Loebach. "Each student developed final capstone projects related to COVID-19. Several developed continuity-of-operations plans for their organizations - plans for disruptions and crises - just like those experienced in 2020. We are very proud of this initial group of graduates. They put their skills and knowledge to excellent use in advancing their communities and organizations."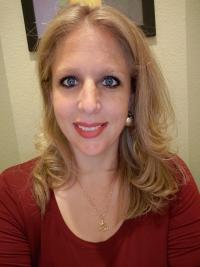 Dillon, who began the ESA program in the summer of 2019, is the Practice Manager at OnPoint Medical Group. She has worked in the field of public health for over 10 years in multiple facets and had previously earned an Associate of Applied Science (AAS) from ACC. For her capstone project, Dillon developed a continuity of operations plan for OnPoint Medical Group, which included emergency action plans for all 14 OnPoint locations – while balancing family obligations and managing an urgent care clinic during the pandemic. She aspires to continue her education in Emergency Management and hopes to work with FEMA to use her knowledge of health care and emergency administration to make a positive impact on disaster relief efforts.
"Being able to do the entire ESA program online was amazing," stated Dillon. "My capstone project not only ushered in my bachelor's degree, it was also near and dear to my heart. Completing it, making it a valid policy in my company, and increasing my knowledge has been very rewarding."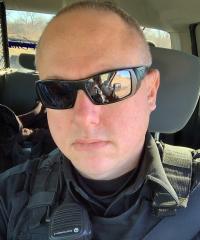 Marcum began the BAS in the fall of 2018 after having previously earned his AAS in Law Enforcement from ACC. He flourished in branching out and learning from emergency service professionals in a variety of fields.
"I was able to apply the knowledge from the ESA program while working as a police officer and deputy sheriff," said Marcum, who aspires to serve his community as a law enforcement administrator. "The curriculum is designed to help you learn valuable skills that apply to a wide array of disciplines in emergency services."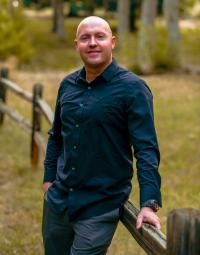 Sauder, who serves as Captain of Research and Planning for the Aurora Fire Department, has 15 years of experience in fire and EMS. A full-time father and a part-time teacher, he enrolled in the ESA program in January 2018. Now that Sauder has graduated, he plans to take the chief test for Aurora Fire. However, it was not the impetus for why he chose to pursue his BAS.
"I wrote a letter to myself 15 years ago about the goals I wanted to achieve by 2020," said Sauder, who had previously completed an associate degree in Fire Science. "Completing my bachelor's degree was the last box I had to check off. The ESA instructors and staff did a great job of preparing me to go back to school. They were tremendously helpful with putting me in a position to succeed."
ACC's ESA program delivers the knowledge and training you need to rise through the ranks of the emergency services profession and lead in crisis situations. The BAS builds upon your associate degree (60 credits) in an emergency services discipline, so you can begin the program as a college junior and complete your degree at the community college tuition rate.
Expand your career opportunities in fire, law enforcement, paramedicine, emergency planning and management, criminal justice, disaster management and recovery, public health, crisis communications, and even the private sector with the two-year, fully online BAS in Emergency Service Administration at ACC. Contact courtney [dot] kuntz [at] arapahoe [dot] edu / 303.797.5247 for more information, or visit our Emergency Service Administration page.