Javon Brame, Richard Corbetta, Jackson Culpepper, and Tia Le were all honored as Arapahoe Community College's (ACC) 2021-22 Employees of the Year during the annual Colorado Community College System (CCCS) Employee Excellence Awards Ceremony on Tuesday, April 12, at The Mayor of Denver's Residence.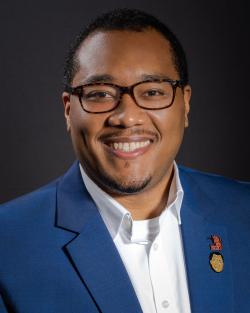 Javon, ACC's Dean of Students, is the Administrator of the Year. His involvement at ACC includes the Black and African American Employee Affinity Group, Inclusive Excellence Council, COVID-19 Response Team, Strategic Enrollment Management Team, and the Pathways Executive Team. Javon's previous experience includes the City and County of Denver (Economic Development Office), Langston University, Community College of Aurora and Community College of Denver. He received a Diversity All-Star Award from CCA, and a Leadership in Inclusive Excellence Award from the University of Denver. A graduate of Langston (BA in English), Javon went on to earn his MA in Higher Education from DU (emphases in Leadership & Organizational Change, and Diversity in Higher Learning).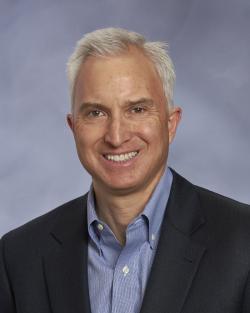 Richard (Paralegal Program Chair / Faculty), ACC's Faculty of the Year, is a 30-year Colorado attorney who has been with ACC since 2013. A certified Title IX investigator and member of the Strategic Enrollment Management Team, Richard completed the ACC Leadership Academy in 2017 and was honored as Distinguished Faculty last fall. In 2021, Richard was named chair of the Paraprofessionals and Legal Services (PALS) education subcommittee (developed per 2021 Colorado Supreme Court order). He also serves as a vice president for Colorado Health Network, a statewide non-profit corporation providing services to diverse/at-risk populations. Richard earned bachelor's degrees in Journalism / Mass Communication and Business Administration, as well as his JD, from the University of Colorado.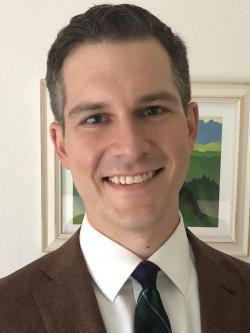 Jackson, who is ACC's All-College Instructor of the Year, teaches Composition, Creative Writing, and Journalism (CCWJ). He was also named 2020-21 Most Valuable Professor by the ACC Student Government Association. Jackson's involvement at ACC includes the Inclusive Excellence Committee (Curriculum Subcommittee), the Equity-Minded Teaching Academy, and the CCWJ Pedagogue Podcast. In the summer of 2020, he was awarded three grants for Open Educational Resources (OER) development and incorporation. Jackson is also an adjunct at MSU Denver, where he serves on the First-Year Writing Task Force. He earned his BA (English) from the University of Tennessee before serving as a graduate assistant and earning his MFA (Creative Writing) from the University of South Carolina.
An Information Technology Analyst who has worked at ACC for 20 years, Tia is the Classified Employee of the Year. Now a two-time honoree for this award, she was recognized as Classified Employee of the Year in 2015, as well. Tia was also the recipient of ACC Rising Star recognition on two occasions in 2020. Tia, who resides in Lakewood with her children, Jason (19) and Jordan (17), enjoys hiking, biking, and watching comedy movies / shows in her leisure time. She earned her associate degree in Computer Information Systems (CIS) from ACC in 2000.