Lauryn Rodvold: Accelerating Academic Success Through Concurrent Enrollment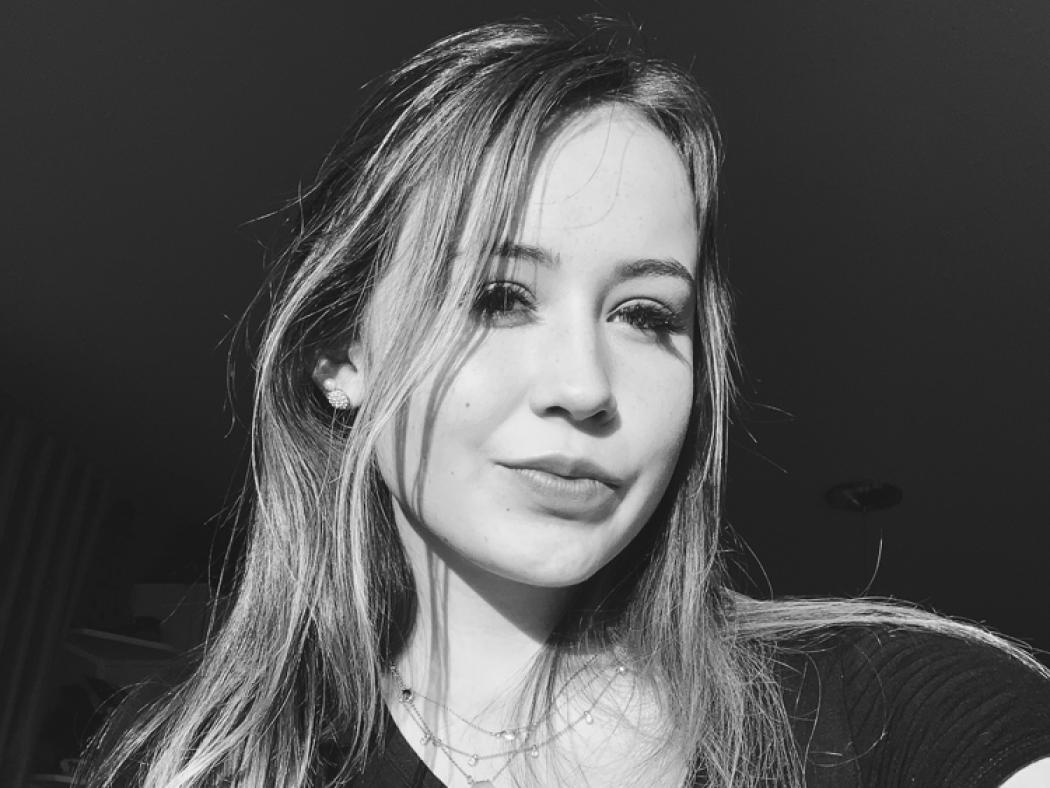 Lauryn Rodvold is a bright, determined and convivial Douglas County High School (DCHS) student who initially strikes one as any other high school senior – however, she is not. Currently embroiled in the complexities of the COVID-19 pandemic like many others, Rodvold remains resolute and focused on her pathway to academic success.
In this interview, she details her experiences taking college-level Concurrent Enrollment (CE) courses at Arapahoe Community College (ACC), and the profound impact this opportunity has had on accelerating her academic and career trajectory. Rodvold is on track to graduate from DCHS in December and complete her associate degree from ACC in May 2021.
ACC: You're on track to graduate with an associate degree from ACC during your senior year at DCHS. What motivated you to accomplish this, and what are the advantages in taking CE classes to accelerate your academic goals?  
Lauryn Rodvold: My biggest motivation was my drive, the cost of getting a college degree, and of course, my parents. With the cost of a degree skyrocketing over the years, it really became an advantage to take these classes in high school with the help of the Douglas County School District. Another advantage is being able to graduate high school and then start at my chosen 4-year degree as a college junior.
 
ACC: You enrolled in "self-pay" Dual Enrollment (DE) college classes at ACC in addition to your CE classes. Why did you decide to take more classes on your own dime, and how has this helped you?
 
LR: I decided to take the DE classes because I wanted to graduate, walking with my high school diploma, and with my associate degree from ACC this May. I decided to pay for these ACC classes because no matter when I decided to take them, I would've still had to pay for them. Being able to persevere and be a full-time college student while still in high school was a goal of mine that helped push me to not only achieve my college coursework goal, but other (life) goals, as well.
ACC: What has been your favorite ACC class so far and why? 
 
LR: My favorite ACC class has been Accounting with Professor (Harry) Purcell. He's been helpful in building the foundation for my future, and I hope to get a bachelor's degree in Accounting.
 
ACC: What advice would you have for your friends at DCHS who have never taken CE or college-level courses before? What is your secret to juggling both high school and college courses simultaneously?
 
LR: My advice for anyone who has never tried CE or college-level courses is to only take them if you are ready for the commitment you need to make for each and every class. Each class has its ups and downs with homework and workloads, but if you are ready to commit yourself, then do not be discouraged to take these classes. My personal secret to juggling not only high school and college courses, but also work and my social life at the same time, is scheduling my work while I'm at home. There are times where I'll look at what is due that week and the following week, and then prioritize based on what will take the longest and what I can knock out quickly. If there's a lot of time-consuming work, then I'll put timers on for each hour, to rotate through the homework assignments and avoid any frustration working on the same homework assignment for hours on end.
ACC: What are your plans following high school graduation, for college and/or your career? How do you think CE classes with ACC have positioned you for success?
LR: I'll technically graduate from high school in December, and my ACC graduation will be this May (2021), around the time I would normally walk and receive my high school diploma with my DCHS classmates. As for furthering my education, I'm planning on going to college either in-state, along the west coast, or abroad. Plans for my career are to be the youngest colleague in the room while working for a well-known company. CE classes at ACC have positioned me for success by helping me become who I am today, and by showing me that through hard work, I can achieve my dreams and goals.   
The CE and DE programs at ACC provide a cost-effective opportunity for high school students to simultaneously earn college credit while completing their diploma. Courses are offered online, at local high schools, and at the ACC campuses in Littleton, Parker and Castle Rock. Students and their families can save thousands of dollars with these no-cost and minimal-cost programs. Students receive the same quality, support and academic rigor as full-time ACC students, with access to support services and resources.
Start today and accelerate your path to becoming college and career ready. Whether you aim to transfer credits to a 4-year school, or earn a workforce credential, ACC has you covered. Visit the Concurrent Enrollment webpage for more information or contact acc [dot] ce [at] arapahoe [dot] edu.