Acknowledgement of MLK Jr. Holiday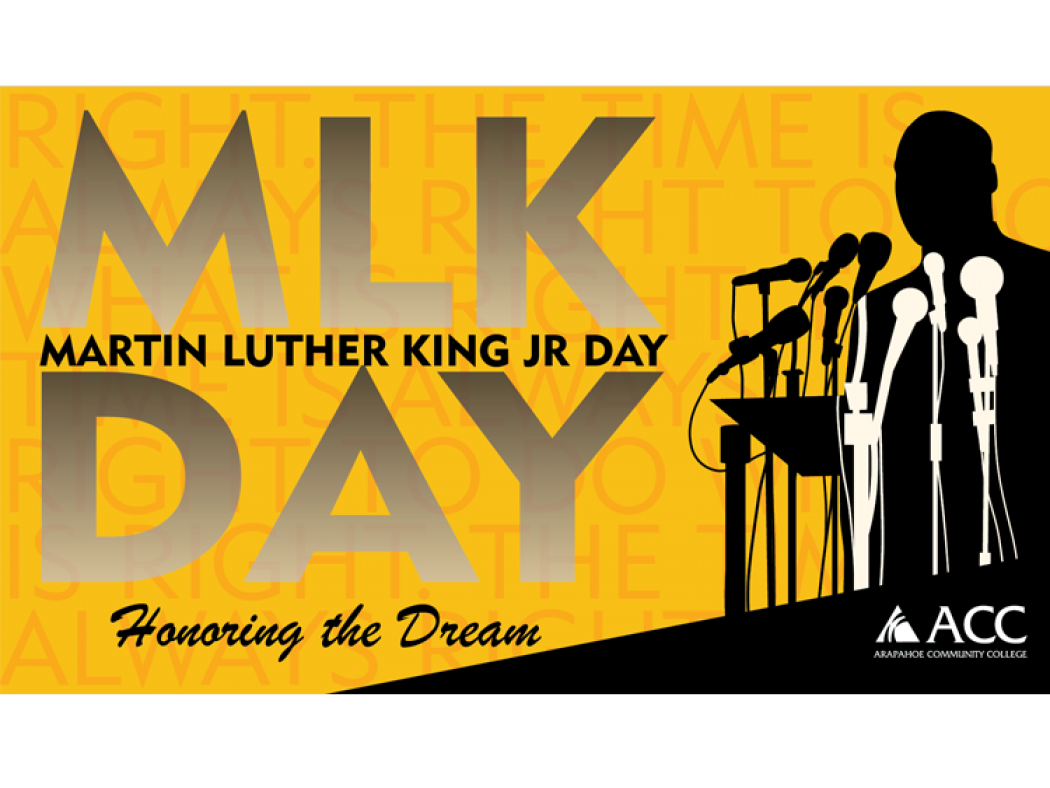 Today marks the 38th annual celebration of the Dr. Martin Luther King Jr. Holiday! There is not enough room in this email nor sufficient time to honor all of Dr. King's accomplishments and fight for civil and human rights in this country. From the Montgomery Bus Boycotts, to Voting Rights, the Civil Rights Act, we truly owe Dr. King a great debt. Although we are working today, I encourage you to take some time to reflect on what this holiday means to you and how you can continue his legacy to fight for voting rights, human rights, and the dismantlement of oppression for Black people and other historically marginalized groups.
As we celebrate the contributions of Dr. King today, let us not forget that during his time in history he was viewed as contentious, controversial, and some would even say rebellious. Let us not forget that he had more than just a dream. Let us not forget that he urged the marginalized to stand up and fight for their freedom touting that "Freedom is never voluntarily given by the oppressor; it must be demanded by the oppressed." — Letter from a Birmingham Jail-1963.
Although he faced much ridicule, violence, and even spent time in jail, he never wavered from the fight for freedom and justice. Dr. King was a civil rights leader, but also a revolutionary. He cared about the  root cause and structural issues as to why someone was experiencing poverty, why someone experienced police brutality, why there was no access to quality education; "We must be concerned not merely about who murdered them, but about the system, the way of life, the philosophy which produced the murderers." — Eulogy for the Martyred Children, 1963.
Let us live out Dr. King's legacy and continue the work of examining our own contributions or benefits of structural oppression. Let us continue to work to dismantle the status quo with implementing practices and processes that create positive opportunities for students and employees to thrive fairly and justly while pursuing education and work at ACC.
ACC Equity Statement
We welcome and value the identities and experiences of our students, staff, faculty, and surrounding communities. We seek to engage and support historically marginalized groups whom higher education has traditionally failed to serve. We work to foster an equitable and inclusive learning and work environment that supports our students and employees through professional development, programming, reflection, and transformational change of ACC practices, procedures, services, and teaching. We collectively commit to holding ourselves accountable to our equity goals through assessing these efforts with multiple strategies that include voices of those impacted by this work. (Inclusive Excellence at ACC)
To learn more about the history of the MLK Jr. Holiday celebration in Colorado here is a link for more information. Here is a PBS video link with more information on how this came to be a federal holiday.