Indigenous Peoples Day & Northern Arapaho Day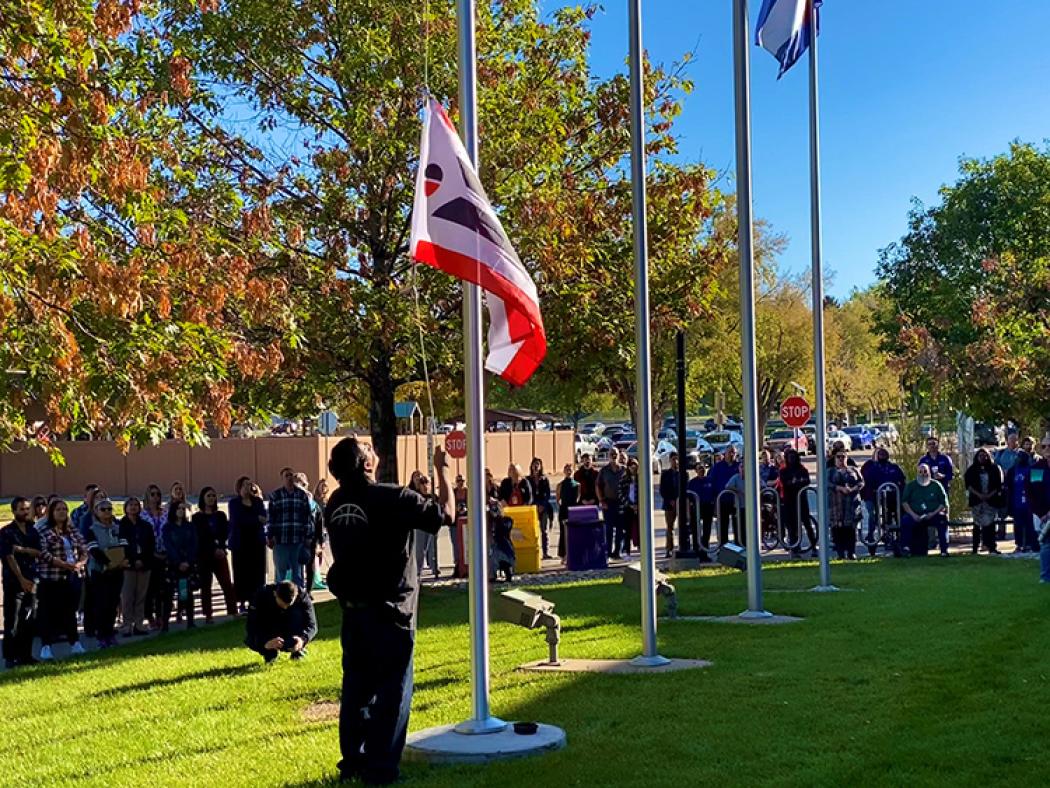 Indigenous Peoples Day - October 9
Help Arapahoe Community College (ACC) celebrate Indigenous Peoples Day on Monday, October 9. Join us for a Native American short play festival from 7:00 - 8:30pm in the Waring Theatre (Littleton Campus). These plays, which are free and open to the public, will be comprised of five 10-minute performances.
Northern Arapaho Day - October 10
ACC will also host Northern Arapaho Day with members of the Northern Arapaho Tribe and Business Council (NABC) on Tuesday, October 10, from 9:00am - 12:00pm at the ACC Littleton Campus (in conjunction with ACC's semi-annual Summit Day employee professional development training). 
This collaboration, which will reflect upon ACC's Land Acknowledgment, will include an opening prayer, the Arapaho Eagle Drum Singers, color guard & flag song, remarks from Lee Spoonhunter (Northern Arapaho Tribal Leader) & Ben S. Ridgely (Tribal Presentation Director), and an honor song performance. 
The signing of an agreement proclamation, honoring of a plaque, and a powwow performance - featuring hoop dancers, drummers, storytelling by tribal leaders, and a friendship dance - will follow. Discussions will include how best to integrate these perspectives into our curricula.
Additional information about indigenous tribes in the Littleton area can be researched through the Littleton Museum, Colorado Encyclopedia, and History Colorado websites.
ACC's Land Acknowledgement
ACC acknowledges that we all exist, learn, and grow on what was once indigenous land. We are obligated to reflect on, and actively address, the history of this area, including the Sand Creek Massacre, as we continue our work to move ACC towards a more inclusive and welcoming place for all people. Learn more about land acknowledgements.
For additional information about these events, please contact ACC Anthropology Faculty Jaden Netwig.