Open a book of endless possibilities with an Associate of Arts Transfer degree in English.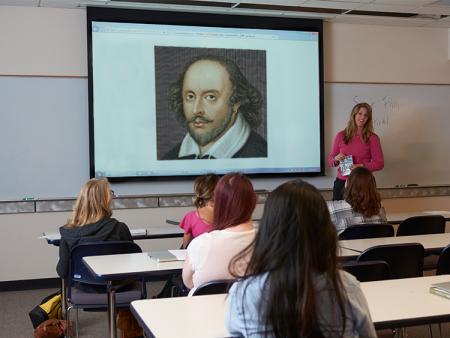 The dream of crafting words and creating stories is a degree way. We offer an AA degree that you can either transfer to a 4-year university or go right into the workforce. Our program will improve your language, writing, and critical-thinking skills. Build a portfolio of real world writing assignments, poetry publication, or make your own film. The creativity will continue to flow during your time here at ACC.
What You'll Learn
When you study English as a major, you will develop skills in:
Literary concepts and definitions

Knowing an assortment of genres

Analyzing and interpreting various works

Using documented and evidential support

Understanding historical, cultural, and/or theoretical literary framework
CIP 240101 (ENGD)
The purpose of a statewide articulation agreement is to identify the courses a student at a Colorado public community college must complete as part of an AA/AS degree to be guaranteed to be able to complete the designated baccalaureate degree program at any public four-year college and university (hereafter referred to as receiving institutions) that offers that program within the minimum number of credits designated by the Colorado Commission on Higher Education.
For more information about this transfer degree please refer to the Colorado Department of Higher Education website.
Admission Requirements
Program Requirements
General Education Courses (34 credit hours)
Written Communication (6 credit hours)
Mathematics (3 credit hours)
GT - One GT Pathways Mathematics course (GT-MA1)

prefer MAT 120 Mathematics for the Liberal Arts
Arts and Humanities (9 credit hours)
GT - Three GT Pathways Arts and Humanities courses (Note: GT-AH2 Literature courses will not be accepted to fulfill this requirement)
History (3 credit hours)
GT - One GT Pathways History course (GT-H1)
Social and Behavioral Sciences (6 credit hours)
GT - Two GT Pathways Social and Behavioral Science course (GT-SS1, GT-SS2, GT-SS3)
Natural and Physical Sciences (7 credit hours)
GT - Two GT Pathways Natural & Physical Science courses (GT-SC1, GT-SC2). One must be with laboratory (GT-SC1)
Additional Required Courses (18 credit hours)
Arts and Humanities - Literature (LIT) Courses
Note: Students are required to take 5 Literature courses, 4 of which must be at the 200-level. Please consult your receiving institution regarding best choices for Literature courses.
GT - Choose 5 Colorado's Guaranteed Transfer Courses Arts and Humanities LITERATURE (LIT) courses within the GT-AH2 category.
Please Note: If these credits are not required for the major at a receiving 4-year institution, they will be applied to the Bachelor's degree as elective credit towards graduation. Please check with the receiving institution to determine in which way these courses will be applied.
COM 115 - Public Speaking 3 Credits OR
COM 125 - Interpersonal Communication 3 Credits OR

COM 225 - Organizational Communication 3 Credits
Electives (8 credit hours)
Elective credit must be completed from the following lists of approved prefixes or courses to bring the total credit hours to 60.
Guaranteed Transfer
Any Guaranteed Transfer course.
Any course in the following prefixes
Any course in the following prefixes except Special Topics, Independent Study, Capstone, and Internships:
ANT, ART, BIO (100 OR above), CHE, HIS, HUM, LIT, MUS, PED, PHI, PHY (105 OR above), POS, PSY, SOC.
Note(s):
Any additional courses taken in the discipline covered by this agreement might not count toward the requirements of the major at the receiving institution.
Total: 60 credit hours
All courses required for this degree must be completed with a "C" or better to be considered for transfer to another Colorado institution. Transferability of courses to colleges or universities outside of Colorado is determined by the receiving institution.
CIP 090401 (JCM)
The AAS in Contemporary Journalism prepares students with a broad range of skills for the changing field of journalism and media as well as for careers in journalism, public relations, communication, law, lobbying, training, marketing, etc. Students will receive training in producing publications in print and online. Students will combine traditional journalism skills in writing and editing with digital skills in page layout and production to produce printed publications as well as websites, e-zines, blogs, and other relevant internet media.
Admission Requirements
ACCUPLACER sentence skills score of 95+, or equivalent ACT / SAT scores or successful completion of CCR 092/CCR 093/CCR 094 with a grade of 'C' or better to successfully complete JOU courses

Department approval is required in order to transfer in journalism class credit from other institutions.
Program Requirements
General Education Courses (37 credit hours)
GT - Any GT Pathways HUM or LIT Course 3 Credits
Major Courses (23 credit hours)
Job Potential
Getting your degree in English will help you gain the skills needed to be successful in a variety of fields, such as:
Technical Writing

Creative Writing

Editing

Teaching

Advertising and Marketing

Public Relations

Business

Law
Progenitor Art & Literary Journal
Become a published author or work behind the scenes on the Progenitor. The Progenitor, ACC's award-winning art and literary journal, has been in continuous production for the life of the college. Produced every spring, this literary journal has consistently ranked among the top college literary magazines in the country, receiving numerous awards for design and content. Submit your work or join our staff (or both).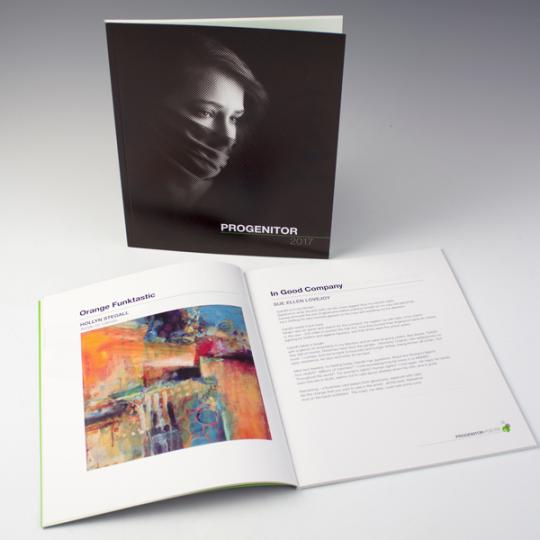 Arapahoe Pinnacle
ACC Journalism students get hands-on newsroom experience throughout their entire program through our online, student-run news publication the Arapahoe Pinnacle. Have a lead or want to write your own story, submit it directly to the Pinnacle staff!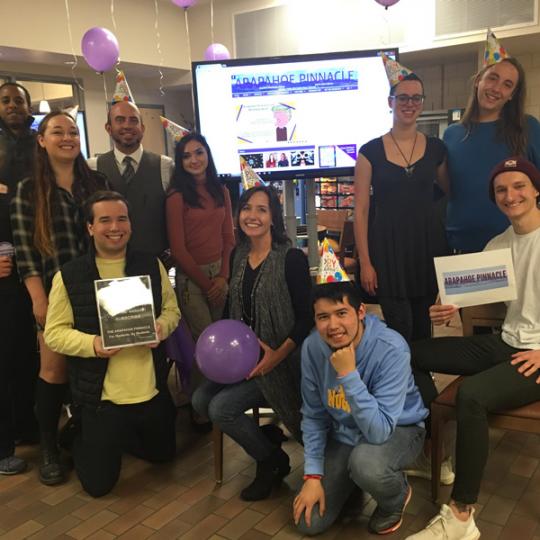 Why Get Your Degree in English?
There are many reasons to get your English Transfer AA degree, such as:
Transfer options: we've got guaranteed transfer courses and your AA can transfer to any public Colorado university. Check out your transfer options.

Faculty: we'll teach you to write for both the academic setting and "real world" job settings. We're here it assess and monitor your progress to really sharpen those skills.

Awards for Excellence in English: this ceremony honors students who excel in English, languages, literature, and humanities. Awards include Writers Studio Achievement Awards and Great Books certificates.
We have published writers, academic scholars, community leaders, and forward thinking faculty. Our alumni have gone on to become English teachers and even attended Law school. So many possibilities for these highly marketable skills!