Investigate the field of criminal justice and earn your associate degree in criminal justice or certificate in emergency dispatch at ACC.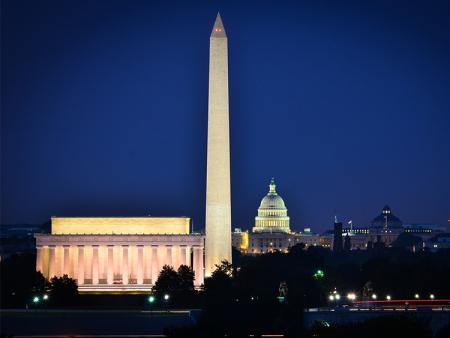 The criminal justice community is in need of highly trained and ethically sound officials. Our program will provide you with a wide-range of information on public policy and issues currently affecting the justice system. You will be equipped with sophisticated procedures and cutting-edge tools that are currently used in the criminal justice trade. We make sure everything you learn in class can be applied to real-world situations. You will be able to go on field trips to court houses and police stations. You can also do field research in several of our criminal justice courses.
What You'll Learn
The Criminal Justice Program will teach you how the three components of the criminal justice system work together to administer justice to those who have committed crimes. Upon completion of your chosen degree, you will be able to:
Demonstrate leadership skills

Apply critical thinking skills

Display appropriate oral and written communication

Discuss how the criminal justice system operates

Explain individual rights, constitutional rights, and the due process procedures
ACC academic plans will help guide you through your chosen program. The academic plan will provide you with important information, like which semesters courses are offered, if there are any pre-requisites or co-requisites for courses, program outcomes, course sequence recommendations, notes for the program, graduation requirements and other important information. These are updated annually, so we recommend downloading a copy of yours to keep on track to graduation.
Job Potential in Criminal Justice
Your associate degree in criminal justice will prepare you for a career in one of the many areas of the criminal justice system and beyond. Some of our graduates have gone on to get jobs as a(n):
Discover Criminal Justice and Law Enforcement Jobs through Purple Briefcase
Review the jobs below and more through Purple Briefcase (accessed through myACC – Training & Technology – Career Services).
Choosing Your Criminal Justice Path
We offer two programs in criminal justice that will allow you to further your study after graduation (AA transfer degree) or go directly into employment (AAS degree). With the educational foundation you receive in ACC's Criminal Justice Program, you can move into many fields in criminal justice that will allow you to serve your community and the public at large. The ACC Criminal Justice education consistently meets or exceeds industry standards by offering more specialized training and certifications for your education dollar. Take the time to explore and discover the ACC advantage.
Emergency Dispatch
Our emergency dispatch certificate is available to students who are either working towards the AA or AAS degree in Criminal Justice or are seeking to earn the qualifications to become a police, fire, or ambulance dispatcher. The certificate can be earned in as little as one semester, and most of the work can be done online.