Investigate the field of criminal justice and earn your associate degree in criminal justice or certificate in emergency dispatch at ACC.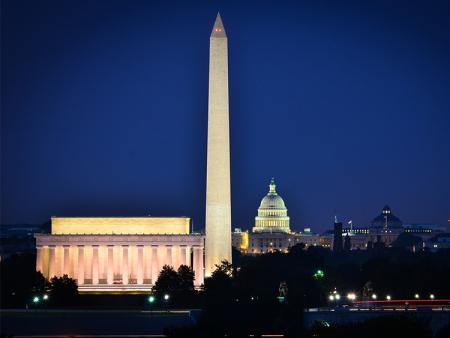 The criminal justice community is in need of highly trained and ethically sound officials. Our program will provide you with a wide-range of information on public policy and issues currently affecting the justice system. You will be equipped with sophisticated procedures and cutting-edge tools that are currently used in the criminal justice trade. We make sure everything you learn in class can be applied to real-world situations. You will be able to go on field trips to court houses and police stations. You can also do field research in several of our criminal justice courses.
What You'll Learn
The Criminal Justice Program will teach you how the three components of the criminal justice system work together to administer justice to those who have committed crimes. Upon completion of your chosen degree, you will be able to:
Demonstrate leadership skills

Apply critical thinking skills

Display appropriate oral and written communication

Discuss how the criminal justice system operates

Explain individual rights, constitutional rights, and the due process procedures
CIP 240101 (CRJT)
The purpose of a statewide articulation agreement is to identify the courses a student at a Colorado public community college must complete as part of an AA/AS degree to be guaranteed to be able to complete the designated baccalaureate degree program at public four-year colleges and universities as designated by the Colorado Department of Higher Education (CDHE) transfer agreement.
For more information about this transfer degree please refer to the Colorado Department of Higher Education website.
Program Requirements
General Education Courses (31-33 credit hours)
Additional Required Courses (27 credit hours)
Please Note: If these credits are not required for the major at a receiving 4-year institution, they will be applied to the Bachelor's degree as elective credit towards graduation. Please check with the receiving institution to determine in which way these courses will be applied.
CCCS Requirement:
Choose two courses from the following: (6 Credit Hours)
Choose three courses from the following: (9 Credit Hours)
Electives (0-2 credit hours)
Elective credit must be completed from the following lists of approved prefixes or courses to bring the total credit hours to 60.
Any course in the following prefixes
Any course in the following prefixes except Special Topics, Independent Study, Capstone, and Internships:
ANT, ART, BIO (100 OR above), CHE, ECO, HIS, HUM, LIT, MUS, PED, PHI, PHY (105 OR above), POS, PSY, SOC.
Note(s):
Any additional courses taken in the discipline covered by this agreement might not count toward the requirements of the major at the receiving institution.
Total: 60 credit hours
All courses required for this degree must be completed with a "C" or better to be considered for transfer to another Colorado institution. Transferability of courses to colleges or universities outside of Colorado is determined by the receiving institution.
CIP 430103 (CRJ2)
The Criminal Justice A.A.S. Degree is designed for students seeking a career in Criminal Justice. Whether you want to become an emergency dispatcher, a victim/witness assistant, lawyer, probation/parole officer or a law enforcement officer, this program is a great place to start. The curriculum is strong, diverse and provides an excellent opportunity to see the criminal justice system as it actually functions, not how televisions portrays it.
Students transferring to a four-year College or university should select their elective courses only after consulting with the program Advisor to facilitate the transferability of coursework. For more information, please contact the Criminal Justice Department at 303.797.5980.
Program Requirements
General Education Courses (15 credit hours)
Major Courses (27 credit hours)
Restricted Courses (18 credit hours)
All students must select electives from courses with the prefixes of: ACC, CIS, CRJ, CSC, EMS, LEA, PAR, PSY, SOC, SPA or any other General Education Guaranteed Transfer course.
CIP 430103 (EMRD)
In an emergency, the first people to answer a 911 call for help are Emergency Dispatchers. Seconds after receiving an emergency call, these well-trained, highly professional individuals react to send the appropriate type and number of emergency services units in response to calls for assistance. They also monitor the activity of emergency services personnel at the scene. Emergency Dispatchers work in a variety of settings, ranging from police and fire stations to hospitals or centralized communication centers.
Communication skills and the ability to work under pressure are important personal qualities for dispatchers. At the end of this program, students will be prepared to take the national certification test.
Students may complete this 17 credit program in one semester or attend part-time. A majority of the coursework may be completed online. Students will spend time in the classroom practicing their skills in the state-of-the-art emergency dispatch simulation lab. For more information, please contact the Criminal Justice Department at 303.797.5980.
Program Requirements
Major Courses (17 credit hours)
Job Potential
Your associate degree in criminal justice will prepare you for a career in one of the many areas of the criminal justice system and beyond. Some of our graduates have gone on to get jobs as a(n):
Forensic science technician

Police officer

Correctional officer

Private detective

State trooper

Crime scene investigator

Computer forensics specialist

FBI / CIA agent

Secret service agent

U.S. marshal
Choosing Your Criminal Justice Path
We offer two programs in criminal justice that will allow you to further your study after graduation (AA transfer degree) or go directly into employment (AAS degree). With the educational foundation you receive in ACC's Criminal Justice Program, you can move into many fields in criminal justice that will allow you to serve your community and the public at large. The ACC Criminal Justice education consistently meets or exceeds industry standards by offering more specialized training and certifications for your education dollar. Take the time to explore and discover the ACC advantage.
Emergency Dispatch
Our emergency dispatch certificate is available to students who are either working towards the AA or AAS degree in Criminal Justice or are seeking to earn the qualifications to become a police, fire, or ambulance dispatcher. The certificate can be earned in as little as one semester, and most of the work can be done online.