So You've Been Awarded Work Study...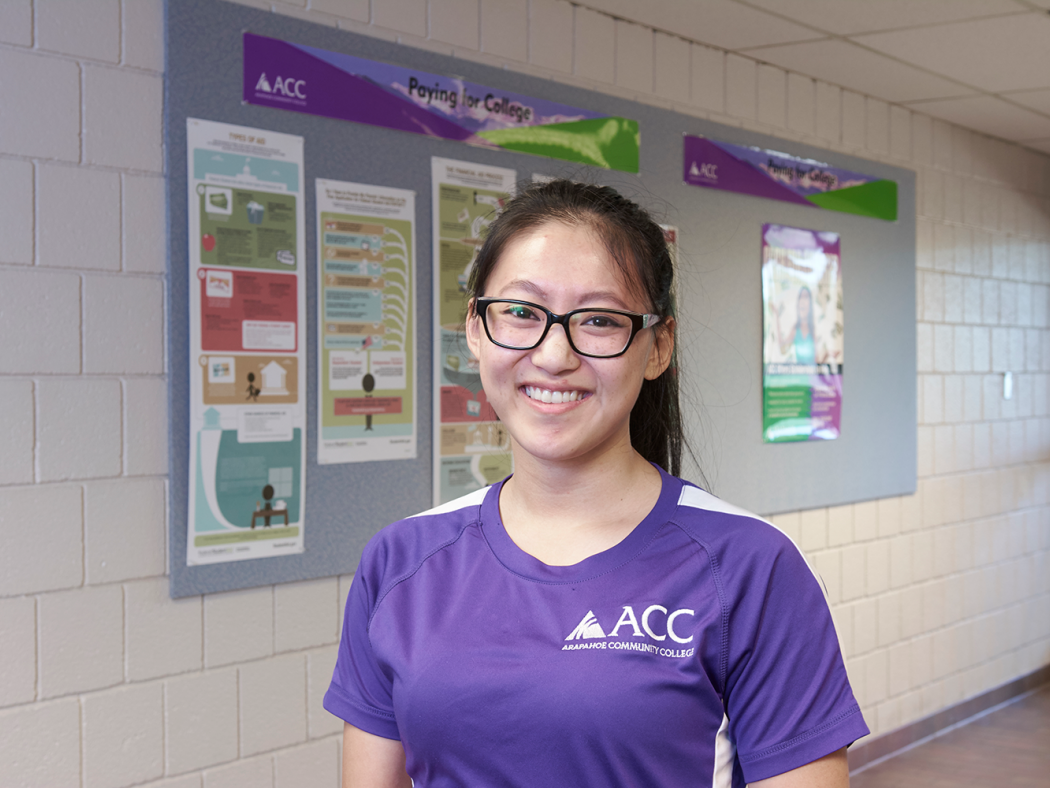 What is work study? Work study is a "self-help" form of financial aid that may be offered when you complete the Free Application for Federal Student Aid (FAFSA) application which allows you to work a part-time job with a department on campus. After applying for an open position and completing the onboarding process, you will be able to work and earn a bi-weekly paycheck that is paid out from your work study award. But I bet you are wondering, what are the benefits of this financial aid award?
Why It Can Work for You
Many students and families believe financial aid can only be applied to tuition and fee expenses. But did you know financial aid can also be used toward other educational expenses, such as transportation expenses if you commute, or meals? These are referred to as "indirect expenses" that are part of your cost of attendance.
Paycheck
Starting pay for new hires at ACC is $13.50 per hour for the 2020-2021 academic year, which is currently above the federal (Department of Labor, Federal Minimum Wage $7.25 per hour) and Colorado (U.S. Department of Labor, Colorado Minimum Wage $12.00 per hour) minimum wage rates.
Networking
One of the biggest advantages of the work study program are the working relationships you make. Not only do these connections build on your social skills and interactions, but meeting people can help you advance in your career. Do you plan on applying to a 4-year institution? Does the organization you are applying to ask for a letter of recommendation? The more you build your network, the more resources you have to help you with recommendations and references.
Work Experience
According to the most recent study issued by the Bureau of Labor Statistics, prior work experience was required for 47.8% of jobs in 2016 (Bureau of Labor Statistics, U.S. Department of Labor, The Economics Daily, Prior work experience required for 47.8 percent of all civilian jobs in 2016.). Today, many jobs require work experience in addition to education, and the work study program can help you with this. Your supervisor in your work study position can attest to your strengths and abilities when you put in applications for other jobs.
Flexibility
The Department of Education places a heavy emphasis on a student's educational endeavors, so the work study program is designed to be flexible with a student's schedule—a benefit that other employers may not offer. This is because your education comes first.
Sense of Community
Work study introduces you to new departments and campus contacts, as well as peers outside of your classes. This is a great way to build ACC relationships and make those networking connections, as well as familiarizing yourself with the resources on campus. Furthermore, having a sense of community and support has also shown to help with student success and degree completion.
How can you best maximize your work study award?
The job search can be daunting and intimidating for anyone, including students who've recently graduated from high school, and for experienced workers. Most of us can attest to feeling anxious about applying for a job, but one thing is certain: ACC's primary focus is helping students excel and succeed in their academic and professional endeavors.
Staff members (many of whom have been work study students themselves) understand and are happy to help you navigate the financial aid aspect of accepting your work -study award and through the hiring process. Further, once you are hired your department can also help you establish professional goals that align with your anticipated career path after graduation.
Are you pursuing a degree in paralegal studies? The world of higher education places a heavy emphasis on institutional policies that fall in line with federal regulations and statutes, such as the Family Educational Rights and Privacy Act (FERPA). You may want to check out work study postings for Financial Aid, or Concurrent Enrollment to gain real time exposure to these policies and statutes.
If you are seeking a degree in Computer Science or Information Technology you can build on your experience as an IT Student Technician, which will allow you to assist with troubleshooting and installing new equipment. Given the ongoing pandemic, some departments have teleworking options available which might assist in strengthening your computer skills.
Perhaps you are working toward a Health Pathway degree and you are not sure whether any of the available postings pertain to Paramedicine or Mortuary Science? Health careers almost always work with the public and require strong customer service skills, including experience working with diverse populations. Working as an Elevate at ACC Peer Mentor might be a good fit for you.
We know that interviewing for a position allows the department to see if you are a good fit for their position, but it is also beneficial to know what you want out of your work study position to determine if the department is a good fit for you and your professional goals.
How do I use my work study award?
Similar to a job search, you will want to review and apply for available job postings. You can access open positions through the ACC Financial Aid webpage, or through Purple Briefcase.
After you've interviewed and you've been offered the position, your supervisor will contact Financial Aid to get your work study paperwork processed with Human Resources (HR) at ACC. During that time, it is recommended we recommend that you gather your I-9 documents and direct deposit information to submit to HR. Once you've completed the onboarding tasks with HR, you can officially begin working.
Is work study renewable?
It can be! Like other federal and state financial aid, your FAFSA determines your eligibility and whether work -study is applied to your financial aid offer for the academic year.
In order to remain eligible, you will have to:
Maintain Satisfactory Academic Progress (2.0 GPA, pass 67% of the classes you take)

Maintain at least part-time enrollment (minimum 6 credit hours)

Be degree seeking at ACC
If you have not already completed a 2020-2021 FAFSA for this current academic year, you can still submit one to ACC and our Financial Aid Team can review your financial aid offer with you, including work study! (The ACC FAFSA school code is 001346)
Questions?
We know that this might seem like information overload and you might still have questions, and that's okay! The Office of Financial Aid is happy to assist you as you navigate work study and other forms of financial aid. Please reach out to us at 303.797.5661 or at finaid [at] arapahoe [dot] edu.