November is National Native American Heritage Month! We at ACC would like to celebrate the lives and achievements of Native Americans, including Maria Tallchief, American Ballet Dancer (1925-2013).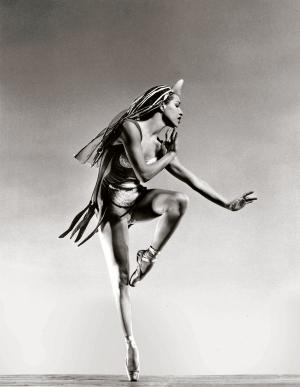 Born Elizabeth Marie Tall Chief in Fairfax, Oklahoma, Maria was part of the Osage tribe. She began learning ballet at the age of 3 and as a teenager moved to Los Angeles, California, to study ballet. After graduating high school, Maria moved to New York City to pursue ballet full time. Maria was a professional ballerina for more than 25 years, dancing with the Russia's Ballet Russe de Monte Carlo and, in 1947, becoming the first prima ballerina of the New York City Ballet. After officially retiring from ballet in 1965, Maria and her sister opened a ballet school and dance company called the Chicago City Ballet. Throughout her lifetime Maria encountered discrimination as the first Native American ballerina and she spoke out against injustices towards Native Americans. Maria refused to change her stage name, which combined parts of her Native names, when companies she danced for asked her to. Maria never turned away from her Native American roots and was proud of her heritage.
(Information courtesy of biography.com and National Women's History Museum.)
This short YouTube video gives ancestral background of Maria's tribe and her rise to fame.
Discover more amazing Native American women on the Women's History website.