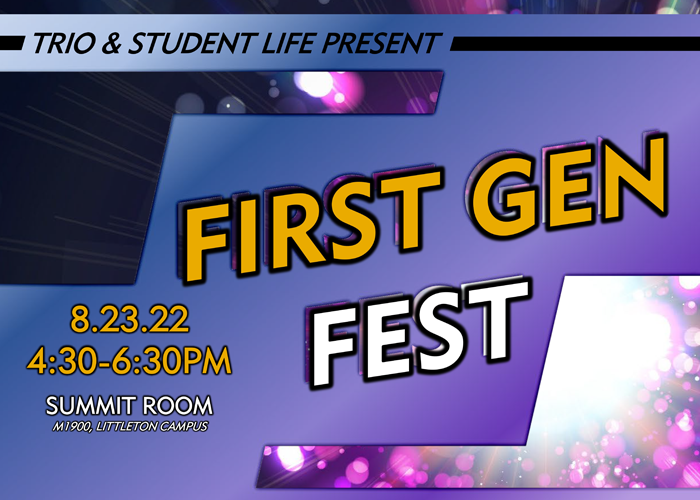 ACC TRIO and Student Life Offices present First Gen Fest on Tuesday, August 23 from 4:30 - 6:30pm in the Summit Room (M1900, Littleton Campus). Make connections with fellow first-gen ACC students, faculty, and staff. Get resources and chat with Advising, Financial Aid, Tutoring, the Dean of Students Office, and more! 
Enjoy free food and a chance to be randomly selected to receive ACC gear or a $1,000 scholarship just for attending. 
You are First-Gen[eration] if neither parent/guardian has completed a 4-year degree.
For more information or disability accommodations, contact triosss [at] arapahoe [dot] edu or call 303.797.5755.