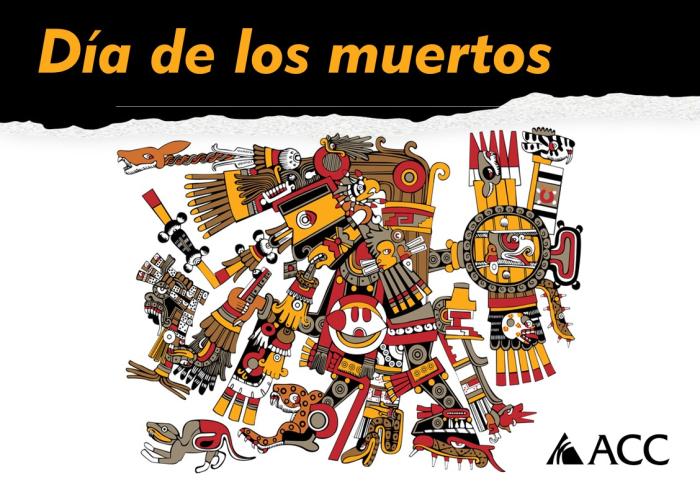 Join us as we commemorate Day of the Dead on November 1 from 10am - 12pm in the 2nd floor Atrium (Littleton Campus)! Spanish and Japanese Language, Mortuary Science, and English Composition students will host this event in remembrance and honor of the deceased. Stop by and check out the altars, see the costumes, hear the students present their work and talk about culture. 
The Kalpulli Tepeyollotl Aztec Group will join at 11:00am to commemorate this day with the ACC community.
Treats will be provided for guests while supplies last. This event is sponsored by the Student Life Office and Communications, Humanities, Arts & Design.
For information and accommodations, contact dan [dot] balski [at] arapahoe [dot] edu (dan[dot]balski[at]arapahoe[dot]edu), 303.797.5667 or veronica [dot] chavez [at] arapahoe [dot] edu (veronica[dot]chavez[at]arapahoe[dot]edu).