Providing Emergency Care: Advanced Paramedic Training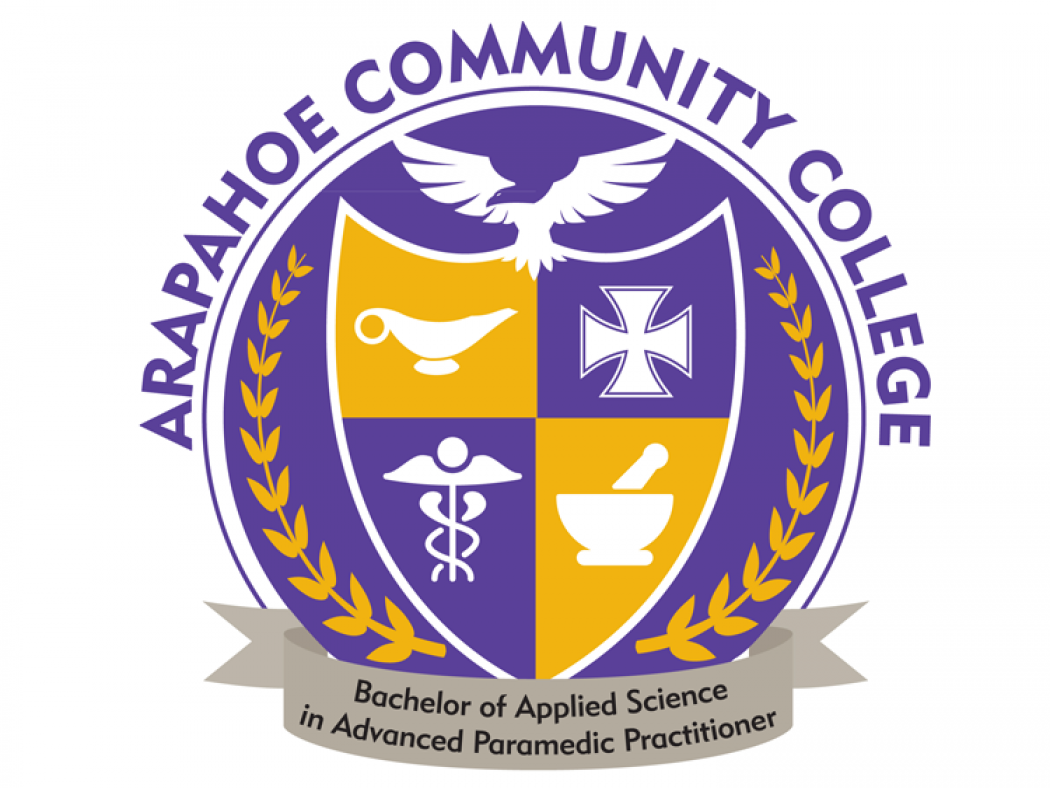 Cars collide, trains derail, and planes crash. Natural disasters injure and traumatize. On an average day, emergency services providers respond to any number of these and other similar crises. They show up for victims of heart attacks, strokes, and slip-and-fall accidents. Sometimes they help women in labor, children who've put foreign objects up their tiny noses, and the homebound who struggle with chronic illness. These first responders are often called heroes; these heroes call it just another day on the job. 
The public has come to expect all this and more of emergency medical services providers, yet EMS professionals often have had to get training wherever they could, according to Arapahoe Community College (ACC) EMS Academy director Dennis Edgerly. He explains, "EMS has traditionally been a technical 'trade,' and that limited the options available for emergency services professionals who wanted to achieve higher levels of education, training, and experience." 
But the profession is changing, and ACC is one of the leaders in taking this career field to a new level of professionalism.
In collaboration with Pueblo Community College and Pike's Peak Community College, ACC developed a brand new program that enhances traditional paramedical education.  The Advanced Paramedic Practitioner Bachelor of Applied Science (BAS) is an online degree that breaks ground by offering unique educational opportunities for responders on the frontlines of providing emergency care. 
"It's a paramedic degree for paramedics," says Dennis. "We designed it to help the experienced paramedic gain a baccalaureate degree and fill in a gap in emergency medicine." He notes that in the U.S., the current number of bachelor's degrees specific to the field is next to none.
Paramedic School: A Slow Beginning
Limited training options for emergency care first responders have long been par for the course. Yet, says Dennis, for many years the argument has been made that paramedics should have a degree. And for just as many years, some paramedics insisted they did not need one because they already met the basic requirements to do their jobs.
Somewhere along the way, the two sides met in the middle, and associate degree paramedic programs were born. Today, associate degree programs exist throughout the U.S., but for paramedics serious about pursuing advanced education, other options have remained limited.
Dennis explains, "When paramedics decided to move on to baccalaureate programs, their associate degree — and the 60 credits that went with it — didn't transfer in the 4-year universities, so they had to start over to get a bachelor's. It's not that they didn't want a 4-year degree, but many just decided the advanced degree wasn't worth it."
High school graduates interested in paramedicine simply turned to bachelor's degrees in other related subject areas to avoid the dilemma. The limited options left a gaping hole for those interested in pursuing higher levels of training in front-line emergency care.
Taking Emergency Care Training to the Next Level
"There's been a lot of discussion over the years about filling in the gap and crafting an advanced paramedic degree. Today, a handful of programs exist across the country, but not a lot," says Dennis.
He and the directors of the programs at PCC and PPCC began discussing a new kind of program of their own, which led to the development of the Advanced Paramedic Practitioner BAS. The program takes a unique approach with a curriculum that goes beyond skills-based training to focus also on critical thinking. Dennis explains, "The coursework covers information about monitoring patients long-term, developing treatment plans, doing testing and analyzing lab results, and understanding the pathophysiology of disease, which is the functional change that happens in patients struggling with disease."
"With the community paramedicine piece," he adds, "the curriculum talks a lot about community health and how emergency medical responders can play a role in overall community wellness instead of just responding to heart attacks and other medical crises. These providers then increase the overall health of a community, which in turn works to decrease health care demands on systems."
 
There's also a psychiatric component in paramedicine. "Psychiatric medicine is largely overlooked in many areas but is a common underlying and recurring issue when people forget to take their medications. Sometimes it leads to somatic symptoms, which is an inability to stop thinking about physical problems they're struggling with. This issue contributes to homelessness, joblessness, drug abuse, and other community challenges," says Dennis.
 
He explains that the BAS curriculum addresses this challenge by rounding out the healthcare professional and taking them beyond the routine training and skill set of a paramedic. "We're training them to care for people and communities with a more long-term, global health vision," he says.
"We hope graduates can integrate into different areas and better interact not only with emergency care physicians in ERs but with primary health care physicians in an extended health care role," he explains. "For example, they can take a really sick patient out of a rural hospital and bring them to a bigger city's critical care center. We want to give students a broader view of medicine in general as opposed to what EMTs and paramedics typically see with the training they get."
The Advanced Paramedic Practitioner BAS coursework takes a holistic approach by providing core competencies in leadership, trauma-informed care, community advocacy, public health systems, and more. 
The course Leadership for Emergency Executives, for example, covers topics such as visionary strategic planning and organizational communication alongside an introduction to ethics in the profession. Trauma-Informed Care and Assessment prepares paramedics to recognize and assist individuals who've experienced trauma. Community Advocacy and Outreach helps emergency services providers understand their role within the wider health community and how they can use advocacy skills to promote community well-being. Public Health in Complex Emergencies explores how health care systems respond to disasters.   
 
In addition, the curriculum design gives emergency services providers tools for effective communication, avoidance of conflicts, and maintenance of all necessary records.
Benefits of Advanced Paramedic Training
One of the hallmarks of ACC's program is flexibility. Dennis says, "We're offering it completely online — with the exception of the final capstone project — so it's accessible for people anywhere in the country."
Most of the coursework is asynchronous, allowing students to complete assignments on their own time. Because they can access the entire program online, students don't have to change jobs, relocate, or rearrange their lives to participate in it.
In addition to the flexibility students gain, the deep dive into advanced critical care medicine, community paramedicine, and mental health — in addition to the core competencies — allows emergency services providers to round out their professional knowledge, giving them a distinct advantage in the job market.
"The emphasis on advanced critical care will give students more knowledge of anatomy, physiology, functional changes caused by disease, and treatment plans, Dennis explains. "We want graduates to be able to work with different agencies to create and run community health services, so the community paramedicine component prepares them to do that. We're also really excited about the mental health piece that includes training in de-escalation and interviewing techniques, which has traditionally been a huge deficit in emergency medicine." 
After completing their coursework, students participate in a capstone project that adds to their skill-based training by placing them in clinical settings where they can apply newly developed critical thinking skills in real-world settings. Students interact with patients, take histories, and develop care plans, giving them valuable hands-on experience in assessing patients' needs and determining appropriate individualized treatment. And it's a first step to broader involvement in the well-being of communities.
Dennis is excited about the advantages the capstone presents to students. "We'll have students participating with community health care systems, spending time in critical care units, potentially flying with air ambulances, and riding with critical care ground units. We'll have them monitoring ventilators and catheters, doing lab scenarios, and taking their skills to the next level," he says.
Taking skills to a new level is one of the most apparent benefits of the BAS, one that leads to endorsements and licensure opportunities that can help graduates advance in their careers. Dennis says, "As the profession moves forward, there's a push to make it more of a degreed profession with licensure and increased responsibilities." 
Graduates of the program are eligible to sit for the Critical Care Paramedic and Community Paramedic exams that lead to endorsements at these levels in the State of Colorado.
Currently, all EMS providers in Colorado are certified, not licensed. In May of 2019, Colorado legislators created an emergency medical service provider licensure requiring a 4-year degree in Health Science or a related field, effectively allowing graduates of the Advanced Paramedic Practitioner BAS to qualify for licensure in the state.
In the future, more advanced degrees may become options for those interested in continuing to develop as professionals in emergency care.
Qualifications Needed for Advanced Paramedic Training
As Dennis explains, the program is designed with the professional paramedic in mind. "The best candidates are certified paramedics with an associate degree who want to advance their knowledge and round out their professional growth and understanding of health care systems."
To enroll in the program, students must have a 2-year associate degree in paramedicine (or a related field) from another school or first enroll in the Paramedicine AAS program at ACC. To enroll in the BAS program, participants must also hold current paramedic certification from the NREMT (National Registry of Emergency Medical Technicians) or other appropriate state agency. 
Even with all these requirements, however, Dennis says they'll be as flexible as they can. "Being certified as a paramedic is a must to enter the program. Some anatomy and physiology courses are also a must. But when it comes to the other math and general education pieces, we have some flexibility. We'll be looking to work with different people with various associate degrees. A lot of people in this field come to us with a variety of classes they've taken randomly. We want to help them put it all together so they can get their associate degree and move on to the bachelor's."
Paramedic Jobs Outlook
Graduates of the program can expect paramedic job opportunities in fire departments, rescue organizations, hospital emergency departments, flight programs, ambulance companies and any clinical health facility that is licensed or certified by the Colorado Department of Regulatory Agencies. Dennis says, "Not all employers are looking for candidates with 4-year degrees because paramedics have not traditionally held advanced degrees. But some will pay more, offer a stipend, or look more favorably on applicants with a bachelor's." 
The career opportunities for graduates are promising, and Dennis is also hopeful for even greater job opportunities down the road. As the move toward licensing grows, the EMS profession grows with it, and the Advanced Paramedic Practitioner BAS is evidence of that progress. Dennis is hopeful that paramedic jobs within hospitals, flight programs, and other health-care related settings will continue opening up as paramedics get higher levels of training and education in the years to come.
The depth of training in the BAS coursework will equip paramedics with a deep knowledge of their profession that goes beyond responding to the non-hospital emergencies they're accustomed to treating. The curriculum trains graduates to understand the nature of the health care systems in which those emergencies occur, recognize their role within those systems, and use their enhanced understanding and skills to contribute to the betterment of their communities. The goal is to prepare students to care well for patients inside and outside of clinical settings and to see them through critical events and beyond.
To learn more about the Advanced Paramedic Practitioner BAS program, visit the program page on our website.