Early Childhood Development: Helping Children and Families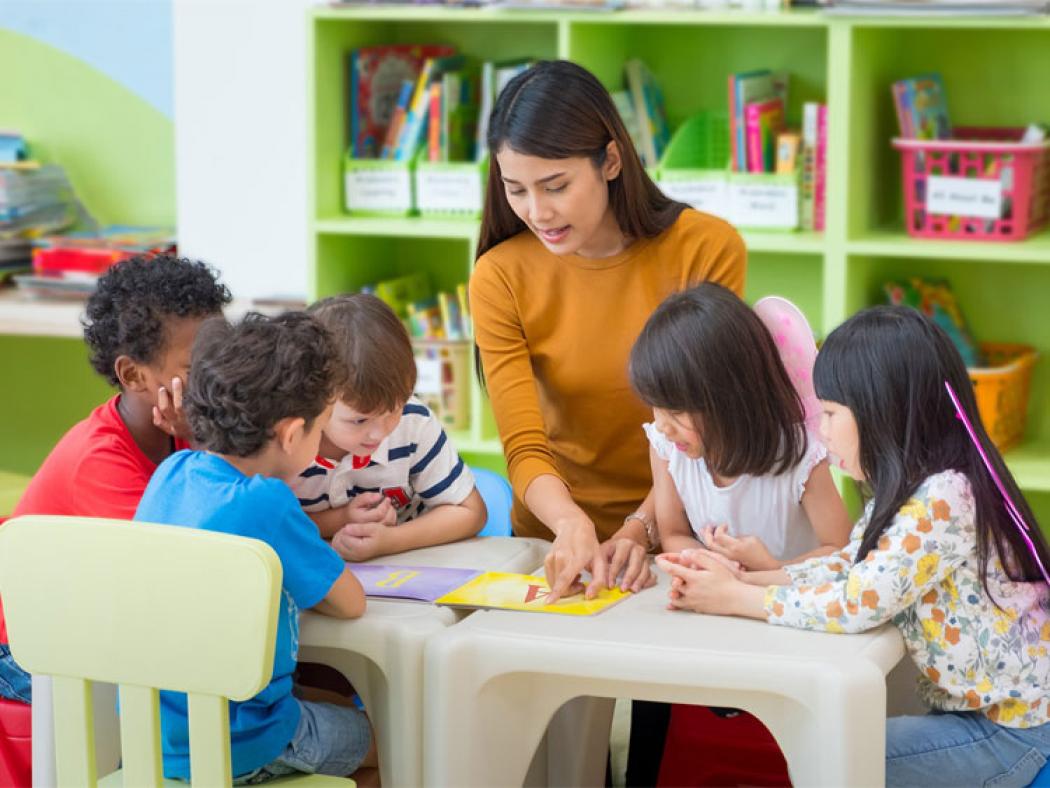 Early childhood is a critical time for mental, emotional, and physical development and children need positive influences who can guide them through this period of their lives. While parents and other loved ones play an essential role, early childhood educators can also have a profound impact.  
Those interested in helping children — and their families — navigate this important life stage often find that a career in early childhood development is a good fit. However, aspiring early childhood development professionals often face barriers when English is not their first language. This is particularly problematic considering the significant demand for bilingual educators in the United States. According to the Center for Immigrant Studies, in 2017, nearly one in four public school students spoke a language other than English at home.
To empower English as Second Language (ESL) students to make a difference in their communities through a career in early childhood education, Arapahoe Community College (ACC) created the RESPECT Initiative. 
The RESPECT Initiative 
The RESPECT Initiative is a two-semester program designed to help ESL language professionals launch successful early childhood education careers. Students receive specialized support in their continued development of the English language while completing ACC's Early Childhood Teacher Colorado Department of Human Services (CDHS) Minimal Qualifications Certificate — a credential that meets the State of Colorado's academic requirements to work as an early childhood teacher. By participating in the program, students receive financial assistance to cover their tuition and books. 
The initiative was launched in response to The Colorado Early Childhood Workforce Survey 2017 report, which identified significant demand for Spanish-speaking early childhood educators who are equipped to meet the needs of ESL students. The report also highlighted the need for increased professional development opportunities designed specifically for English language learners.
"Here in the Metro area, we have a very diverse population and we want teachers who are able to communicate with bilingual children and offer support," says Kristin Habicht, faculty member and chair of ACC's Early Childhood Education program. "That was the impetus for the initiative. We wanted it to be a pathway that would provide career development for dual-language education professionals that would enable them to become qualified teachers." 
Through the academic and financial support provided through RESPECT, the hope is that students will continue on to other higher education goals, whether that means taking more classes, completing an associate degree, or even enrolling in a bachelor's program. 
"Members of our most recent RESPECT cohort told their instructors that this was a wonderful opportunity," Kristin says. "Between the finances and the English barrier, some of them thought college was way beyond their reach. Through the initiative, they not only completed their Early Childhood Teacher CDHS Minimal Qualifications Certificate, but they formed deep and meaningful relationships with other RESPECT members. They're now encouraging each other to pursue their dreams."
Early Childhood Development at ACC
Whether or not you qualify for the RESPECT Initiative, you can acquire the tools you need to help children develop their emotional, physical and mental skills at ACC, one of the few schools in the state accredited by the National Association for the Education of Young Children. 
ACC's Early Childhood Education program consists of five academic options: 
Early Childhood Teacher Education Transfer Major, Associate of Arts

Early Childhood Director Certificate

Early Childhood Infant/Toddler Supervisor Certificate

Early Childhood Teacher CDHS Minimal Qualifications Certificate

Early Childhood Teacher Certificate
Kristin describes the certificates as "stackable." Each program is designed to complement the learning objectives of the other certificates, so you can build on your education as your goals grow and evolve. Whether you are interested in earning an early childhood education degree or a certificate, each course is taught by instructors who are experts in their subject area and genuinely want to see their students succeed. 
"Our staff members are phenomenal," Kristin says. "Everyone who teaches is very passionate and knowledgeable about early childhood. And they truly want our students to be well-prepared for their careers." 
Launch Your Early Childhood Development Career at ACC
Are you interested in jumpstarting your career at ACC? Visit our  Early Childhood Education program page to see how we can help you achieve your academic and professional goals.