Celebrating TRIO Student Support Services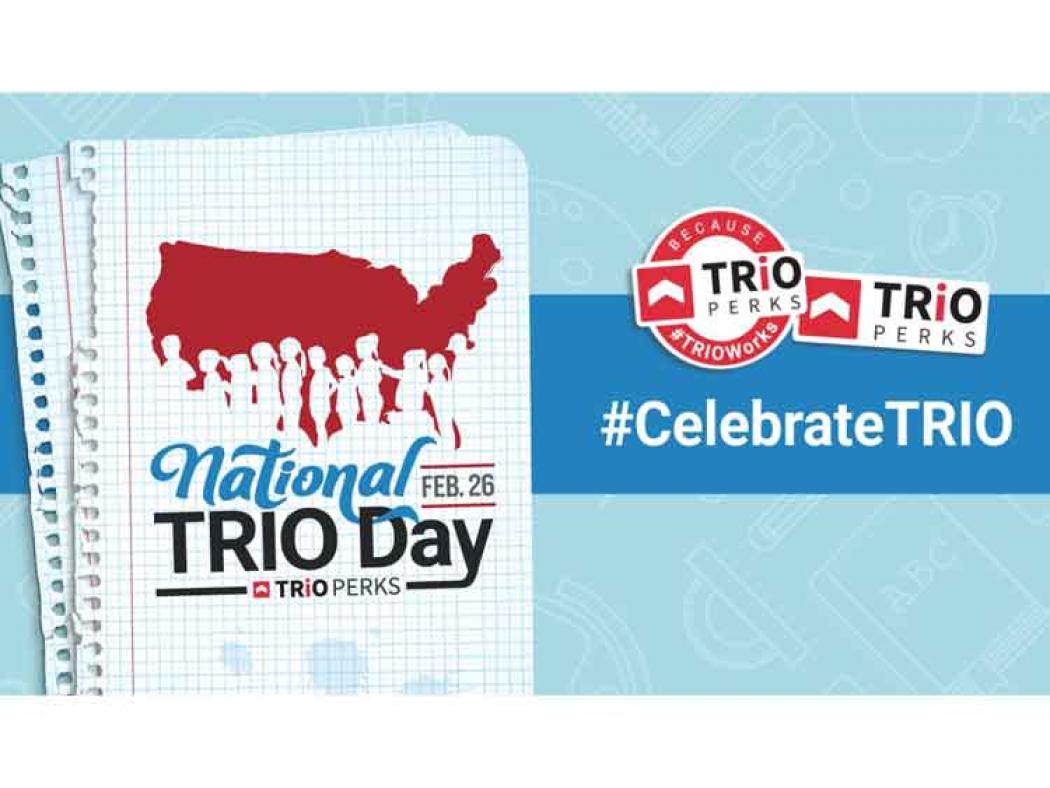 Because of TRIO, more than 5 million Americans have earned or are earning degrees. ACC's TRIO Student Support Services (TRIO SSS) program helps students build confidence and skills to Move Mountains toward their dreams. In celebration of National TRIO Day (February 26, 2022), we're sharing some of ACC's TRIO stories.
---
Sineca Williams-Boettcher
When I started my educational journey at ACC as a first-generation/limited income student, I felt like a lost soul. A lost soul who didn't know about how her classes would go as a first-time student; who wasn't sure if she was eligible for funding from ACC, or how to pay for any college expenses. Throughout my years at ACC, I have failed several classes, my GPA dropped below a 2.0, I was struggling with my mental health like never before, I was placed on academic probation twice, dropped out of ACC in 2019, and lost financial aid funding twice. Fall Semester of 2020- at the start of the pandemic, I decided to go all in. I had changed my major after dropping out. I had better mindset, a great outlook on life. I also found out I was pregnant that August of 2020. But I told myself, it was my time. I got the accommodations I needed, but I still felt like I was missing a crucial support system that was so desperately needed for the remainder of my college experience, and that's when I found out about TRIO SSS. I knew I had to be a part of this program. Upon being accepted, I took advantage of all the beneficial services. TRIO SSS has helped me achieved me reaching my goals by helping me become more of an advocate for myself. I know that I can go to my TRIO advisor, Maria, for anything because that is her job and that is what she loves doing, helping TRIO students. TRIO hosts amazing workshops that I attend and I truly learn from. Financial wellness week, I've become better at budgeting, how to better use credit cards, and pay down debts just by going to the workshops. I've also learned how to better manage my time, become a better note-taker, and those concepts have helped me become a better, successful student at ACC. I've had nothing but amazing support from Leti, Lisa, and Maria. They instill community in the TRIO program and I am thankful to be a student of the TRIO program. Along with being a TRIO student, I'm also now a Peer Mentor for TRIO SSS and I am so humbly excited to mentor other TRIO students in their journey. It's onwards and upwards from here on out!
---
Kathryn Smith
For a while, I didn't understand what it meant to be a first generation student. Let alone if I actually was one. Going through classes and figuring out where I wanted to go without the assistance of a peer was rough. I found myself asking what I should do from co-workers, bosses, friends, ect. Once TRIO was founded at ACC, I had gained a somewhat better understanding of what I was doing. However, when I applied as a TRIO student I found my horizons widening and a better understanding growing. I met with an advisor, worked out what I wanted to do in life, met with tutoring for specific classes, and now I'll be graduating this semester (Spring 2022). They helped guide me through college and helped me feel supported without being overburdened. There is no shame in being a TRIO student, and I am proud to say they are part of what lead to my success as a student.
---
Natalie Dyson
TRIO has given me so much motivation in college and my day-to-day life, from homework to financial situations. TRIO has given me confidence that I can do anything I put my mind to. When I had just started my journey in college, I had no idea what I was going to do or where to even start as I am a first-generation student. With help from TRIO, I made goals for my future that are attainable and I am passionate about.
---
Martin Ramirez-Gutierrez
TRIO has given me hope of graduating and doing well in life. It has helped me with my shyness. TRIO has helped me grow and what I once thought were my limits I now see as my strengths.
---
Tell us your TRIO story on social media using #CelebrateTRIO #NationalTRIODay #TRIOWorks or submit your TRIO story to us. Learn more about TRIO SSS at ACC and how you can apply to be a part of the program.