Career and Transfer Services: Helping You Move Mountains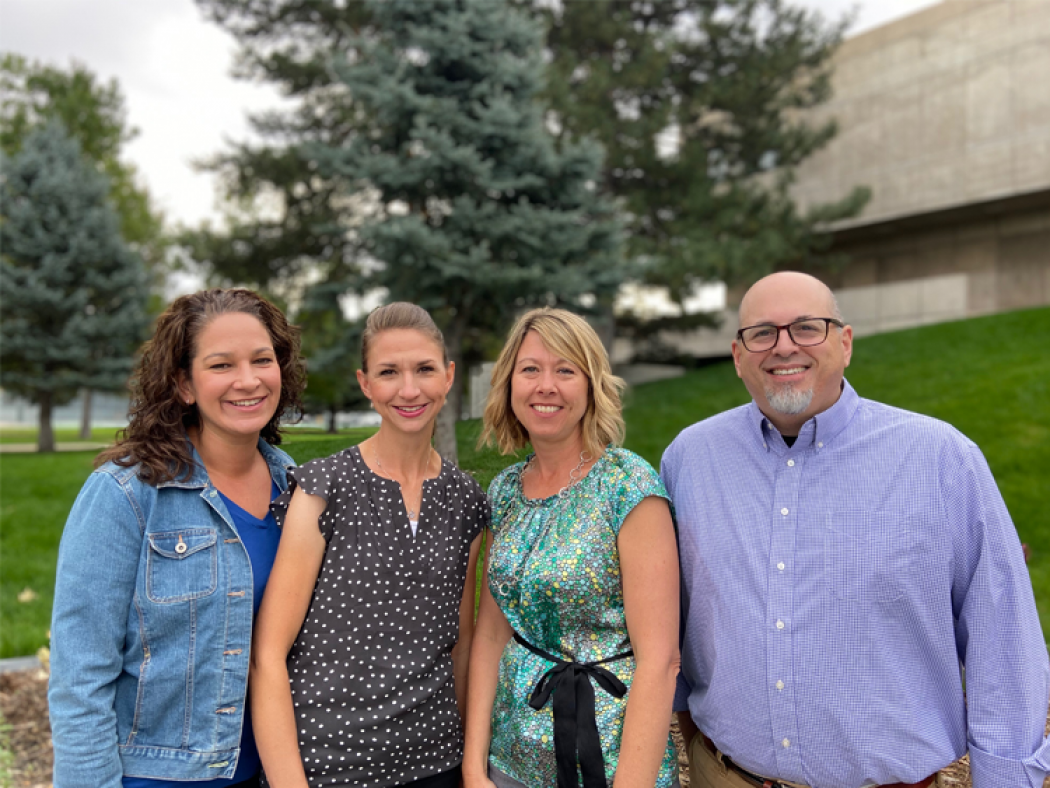 Written by Sarah Homer and Shari Culver
At ACC "Move Mountains" is more than just a tagline: we want to help you remove barriers from your life so you can progress to your fullest potential. ACC students are seeking the opportunity to gain marketable skills and find a career they'll love. This is why meeting with advisors in Career and Transfer Services is a valuable component of your education. Here's a list of SIX (6) ways Career and Transfer Services can help YOU!
Align your career path with your personality, interests and skills. 
The process of career exploration usually starts with knowing yourself.  To learn more about yourself you can take Myers-Briggs Type Indicator (MBTI), Strong Interest Inventory, Focus2, and/or YouScience. While the first two have a small fee attached, the Focus2 and YouScience are completely free for students. Email

careers

[at] arapahoe

[dot]

edu for information about how to access these assessments and schedule an appointment with one of our staff! 

We can also help you research and further refine your career path. Using tools like ONetOnline.org, job shadowing, internship/apprenticeship opportunities, we can help you learn more about the careers you are considering. The more you research and learn about your career path now, the better prepared you will be to enter that job upon completion of your higher education experience!
Explore 2-year and 4-year degree options that will make you more competitive in your career field.

Getting the right college degree can help you make big strides in the direction of getting the job you want. Knowing the right degree to pursue can bring purpose and value to your educational pursuits. Once you know what career you want to pursue, we can help you find a best fit degree for that career. ACC offers Associate of Arts, Associate of Science, Associate of Applied Science and Bachelor of Science in Nursing. Each of these degrees is categorized into one of our 7 Pathways. 

ACC Career Advisors are also trained as transfer-out advisors and are able to help you find 4-year schools with your degree selection and connect with transfer admissions counselors. There are also opportunities to connect with these transfer institutions through Transfer Fairs held every fall and spring semesters and free College Visits that are sponsored by the Transfer Club. 
Learn how to connect and network with professionals in your career field. 
As you are working on courses and your degree, it is important to spend time building a network of professionals within your career field. Often knowing the right people can help you get the job you want. One way to start building your network is through LinkedIn. Career Advisors at ACC also have contacts with ACC alumni and local professionals that you could connect with over coffee for an informational interview which is a great career research tool that can help you not only understand more about a job but also make a professional connection within your desired career field. 

Career and Transfer Services also provides opportunities to connect with professionals through job fairs and Pathways events. At these events you can build your network and also learn about what employers are looking for in a well-qualified applicant.
Create a resume and cover letter that will get you noticed on job applications.
You will notice that almost every job application requires a well-drafted resume and cover letter. We are available to assist you with putting your best foot forward on your resume and cover letters and can help you with the important, difficult work of effectively summarizing all your valuable experience and skills so that a hiring manager wants to interview you.

We are here to help you in your job search. A great job search tool to start with is Purple Briefcase. Purple Briefcase is ACC's online job board where local and national employers come looking for employees just like you! You can also use a variety of other job search engines to find opportunities that are right for you.
 
Hone your interviewing skills so you can land that job you want. 
Getting an invitation to interview for a position can be exhilarating. You are just one step away from being able to land that dream job! Lack of preparation for your interview may be your biggest barrier. ACC Career Advisors are available to help you think through your interview and how to answer commonly asked interview questions. We can also help you avoid common pitfalls of interviewing.
Meet with your Career Advisor!
Career and Transfer Advisors are available to meet remotely, so take advantage of all the many amazing, free services they can provide to you by making an appointment via Navigate or email careers [at] arapahoe [dot] edu. Let us help you Move Mountains and obtain your dream job! Please stay connected through LinkedIn or joining our Alumni Association!