Stand out on college applications and get research experience when you become a research scholar at ACC. 
What was the current research project? 
Currently there are 5 students in the research scholars program. This undergraduate research project is designed to get students hands-on experience in a synthetic chemistry laboratory setting. The goal of the research project is for students to synthesize rationally designed chromophores (molecules that are highly absorptive of visible light) and test them in dye-sensitized solar cells (DSSC). Nature's chromophore is the molecule chlorophyll b which belongs to a larger class of molecules known as porphyrins.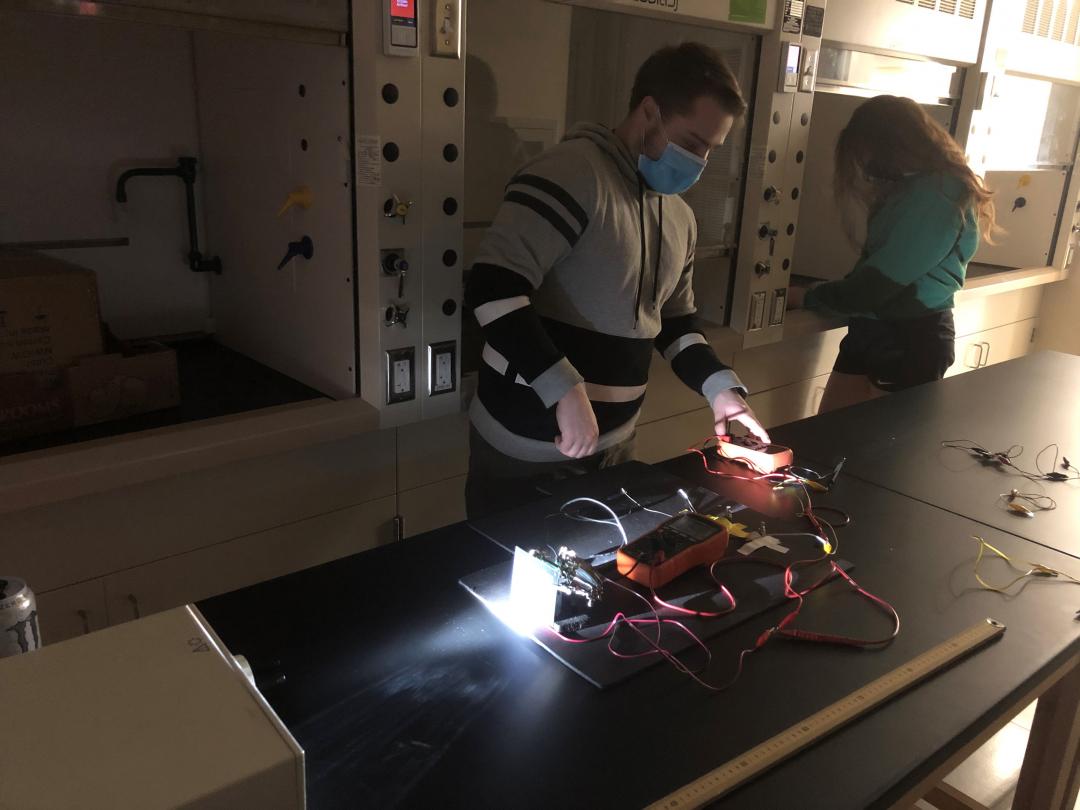 With this in mind, students will synthesize porphyrin-based bio-mimics to harvest visible light and further convert the absorbed photons into electrical energy in a DSSC. Moreover, students will judiciously fine-tune the molecular structure of the porphyrin-based dye molecules to improve the cross-section of visible light absorbed as well as the efficiency of photon to electron conversion. Students will learn how to evaluate their DSSC and compare it to current industry standard. This research project not only gets students in-depth hands on experience but it also helps further a global initiative to search for clean alternative energy solutions. In future semesters, this project will expand to study the role of our chromophores as heterogeneous photocatalysts (materials that can use light to efficiently drive important chemical reactions).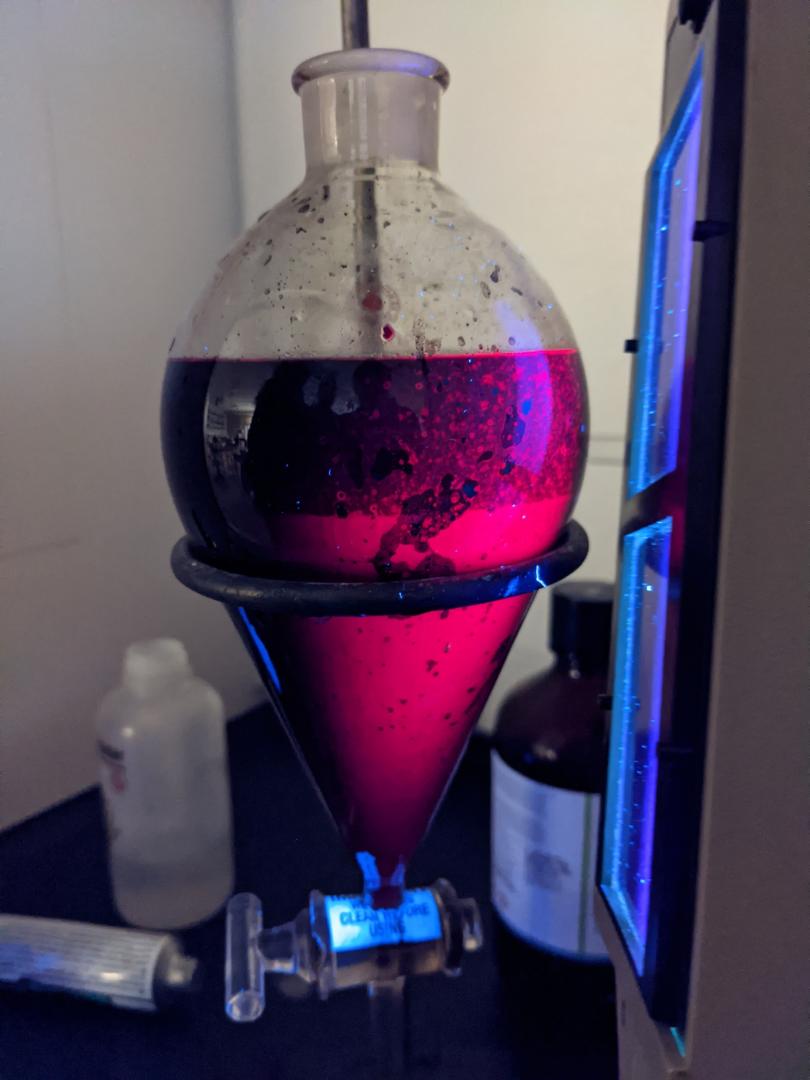 What are the benefits of this project?
The goal of doing undergraduate research projects at ACC is to give students a leg-up when transferring into 4-year bachelors degree programs in the STEM field. 
Additionally undergraduate research experiences have been shown help STEM students build transferrable skills by solving hands on real-world problems. Students develop broader skills that are transferrable to the STEM workforce such as problem solving analytical thinking, collaboration, time management, and communication.  
What Students In the Program are Saying
"Dr. Johnson's research project has been integral to maximizing my understanding of undergraduate research and chemistry. Optimizing the creation process of a dye-sensitized solar cell has provided me with the valuable experience of applying the chemistry I learned in the classroom to a real-world situation; additionally, it has familiarized me with the work, troubleshooting, and testing necessary to complete research at a higher academic level. The knowledge I have gained under Dr. Johnson's tutelage will help me excel as an undergraduate STEM major involved in other areas of study at a four-year institution."
~ Concurrent Enrollment high school student
"Experiencing this hands-on exploration in chemistry & solar energy has not only deepened my interest in chemistry & physics but deepened personal ties to my academic program & peers as well."
~ 1st Generation College Student
Check out what our students have been working on and ask your questions at ACC's Research Symposium on April 30.
Ready to learn more and complete your application? Visit our Research Scholars page or contact Nia Bauer at nia [dot] bauer [at] arapahoe [dot] edu or 303.797.5713.