ACC's New Mascot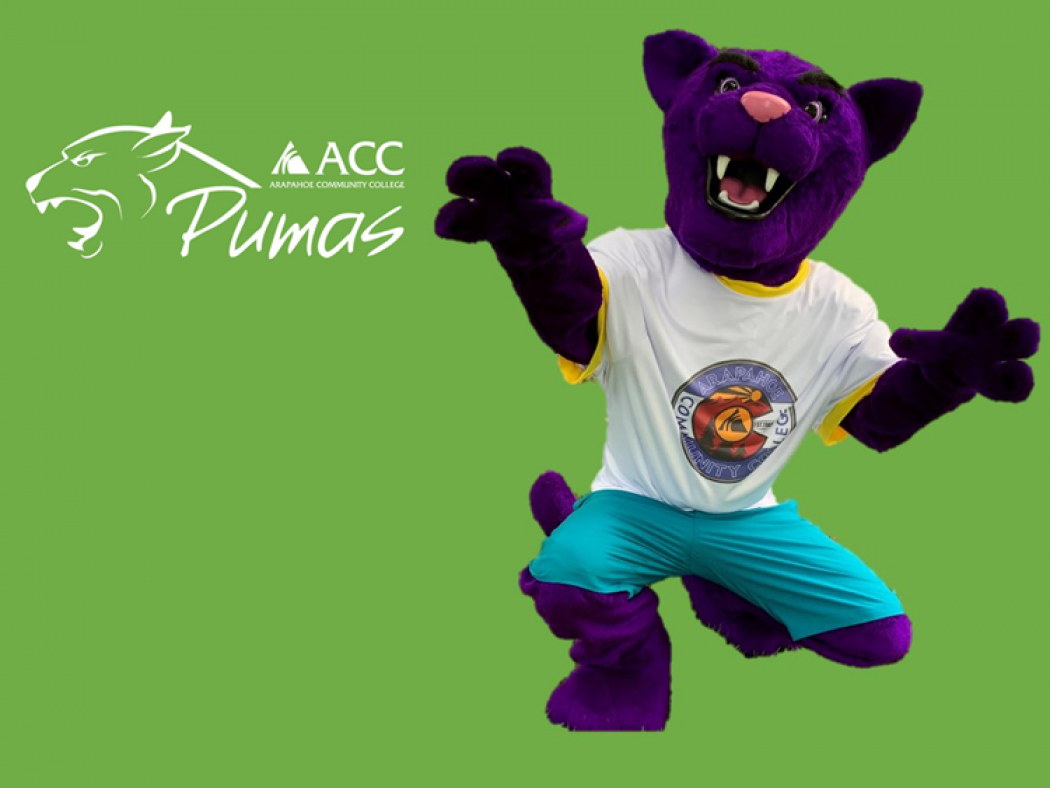 Enhancing School Spirit
Mascots exist at colleges all over the country, promoting school spirit and creating fun, friendly experiences on campus. ACC has had a variety of mascots in the past, though it's been 15 years since our last official one was retired. We began to hear more and more people ask what our mascot was, and decided it was time to give them an answer.
Choosing a Mascot
When we surveyed the college to help us generate ideas, we received over 300 responses containing more than 100 options! Representatives from our student body, faculty, and staff met to discuss these ideas. They asked questions like:
Will this be a great academic symbol? 

Does it connect to the spirit of ACC and our students? 

Does this represent the ecosystem of Colorado? 
From those 100 ideas, we determined the top 8. Then, we chose the best 3. We presented those 3 to leaders from the college and our community, and selected 1…
…The Pumas!
We were excited to announce our new mascot in June: The Puma! As the largest member of the cat family in Colorado, the puma embodies the adaptability, strength, and perseverance of our students, as well as all who work at ACC. You will see our mascot at events, on social media, and on college giveaways and apparel. This fall, be on the lookout for a chance to help us pick a name for our purple puma.
Go #ACCpumas!