ACC Study Abroad Art Exhibition "Across the Globe, Next Stop Amsterdam and Berlin"
August 22 - Sept 22
Reception, August 25, 5-7pm, open to all
Gallery Hours: Monday - Friday from 9-5pm
Class visits are welcome!
Virtual Show
In June of 2022, some of ACC's Art and Design students traveled to Berlin and Amsterdam where they experienced historical art dating back to the 13th century, to today's most cutting-edge modern art. Berlin and Amsterdam are home to hundreds of galleries and museums that boast unparalleled collections. With a mix of historical and contemporary art, they are nestled in a landscape of urban architecture and historical landmarks. Students visited some of the most famous museums, local galleries, sculpture gardens, art districts and explored the architecture and landscape that is unique to each city.  
Students started their journey in Berlin where they visited Checkpoint Charlie, Champs Elysees of Berlin, and the Berlin Wall, also known as the East Side Gallery, where today's modern artists have turned it into the longest outdoor gallery in the world. Each day travelers toured a variety of art-inspired locations specialized in their medium.     
The Ceramics program visited the Ceramic Kingdom Art School & Shared Studio for Artists, Zentrum fur Keramik a ceramic residency program and Keramic Porcelain Manufacture, where students learned about the production of dishware forms and porcelain figurines throughout its history. The Photography program documented the city streets and historical buildings including the Berlin Cathedral to the contemporary glass architecture of the Reichstag Dome featuring curved modern lines; to the Cube, one of the first ever intelligent buildings with its futuristic cubature and double glass façade.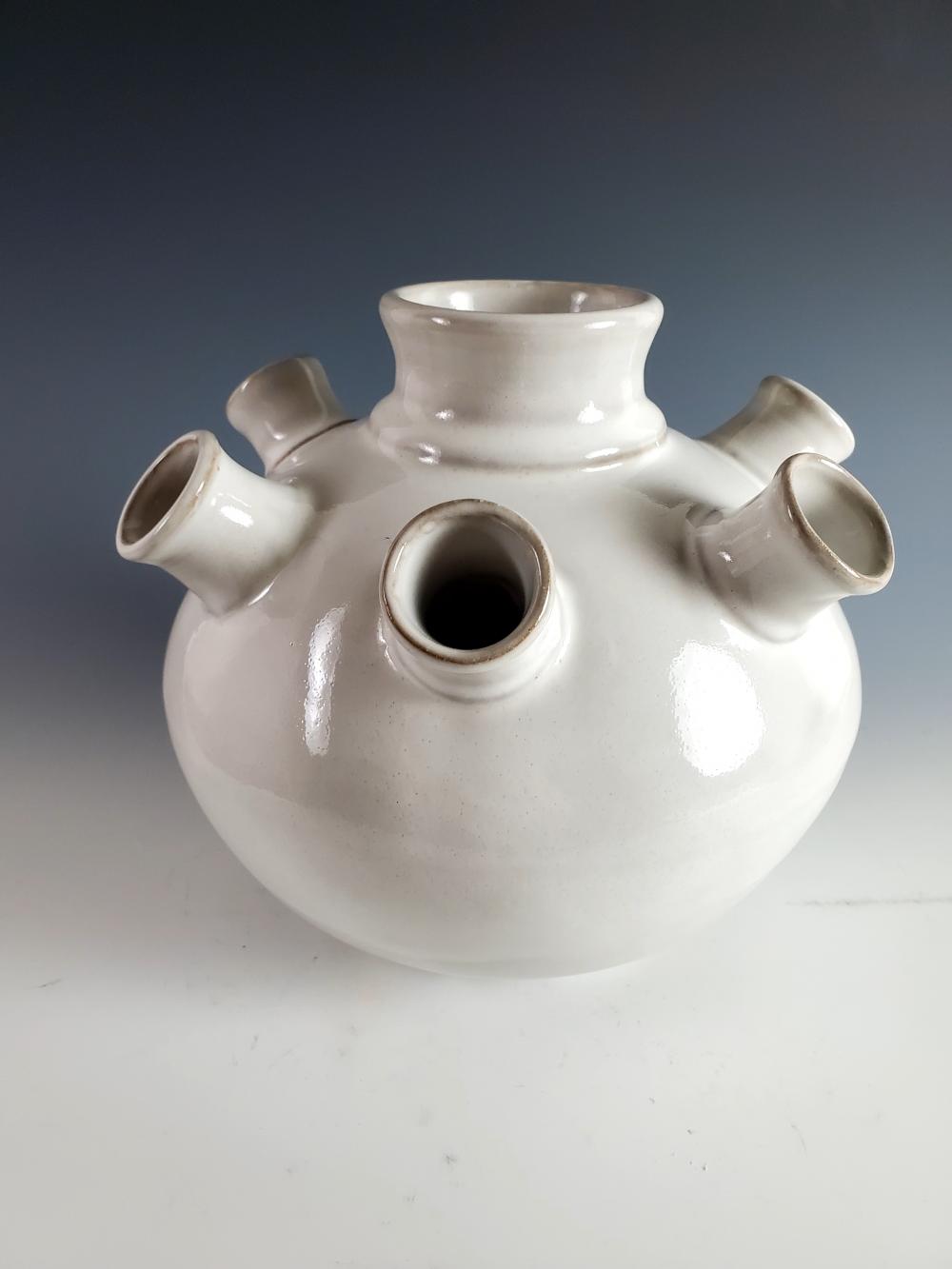 Students enjoyed an excursion to the local village of Potsdam. They strolled through the grounds of the Sanssouci Palace, the home of Frederick the Great, where they explored, photographed, and sketched the pristine gardens.
On day 5, students transferred to Amsterdam, where you find cobblestone streets, canals lined with house boats, charming bridges, and more bikes than you could ever imagine. Our tour stared with a visit to the Anne Frank House, Mocco Museum, Rijks Museum, and the Van Gogh and Rembrandt Museums. Students visited the art market where they met local artists and talked about their craft. 
Each program had time to break out into their specialized fields. The Interior Design and Architecture students explored show rooms and galleries featuring cutting edge design and products that they will incorporate in their projects. The Photography students took advantage of every moment from sunrise to sun set, capturing the calm mornings, to the hustle and bustle of city life, to the evening lights reflecting on the canals, capturing the essence of each location. As they documented their way through the city they visited the famous Foam Photography Museum, Camera Work Photo Gallery, and Martin-Gropius-Bau which featured a variety of contemporary photographers exploring alternative processes and subject matter.
On the last day, the group visited Delft, a charming town featuring medieval architecture and home of the famous Royal Delft Museum, known for its hand-painted blue pottery, a highlight of the ceramic students' trip. 
The artwork in this exhibit reflects each student's experience, providing a unique insight to their craft, global learning, and opportunity to travel abroad.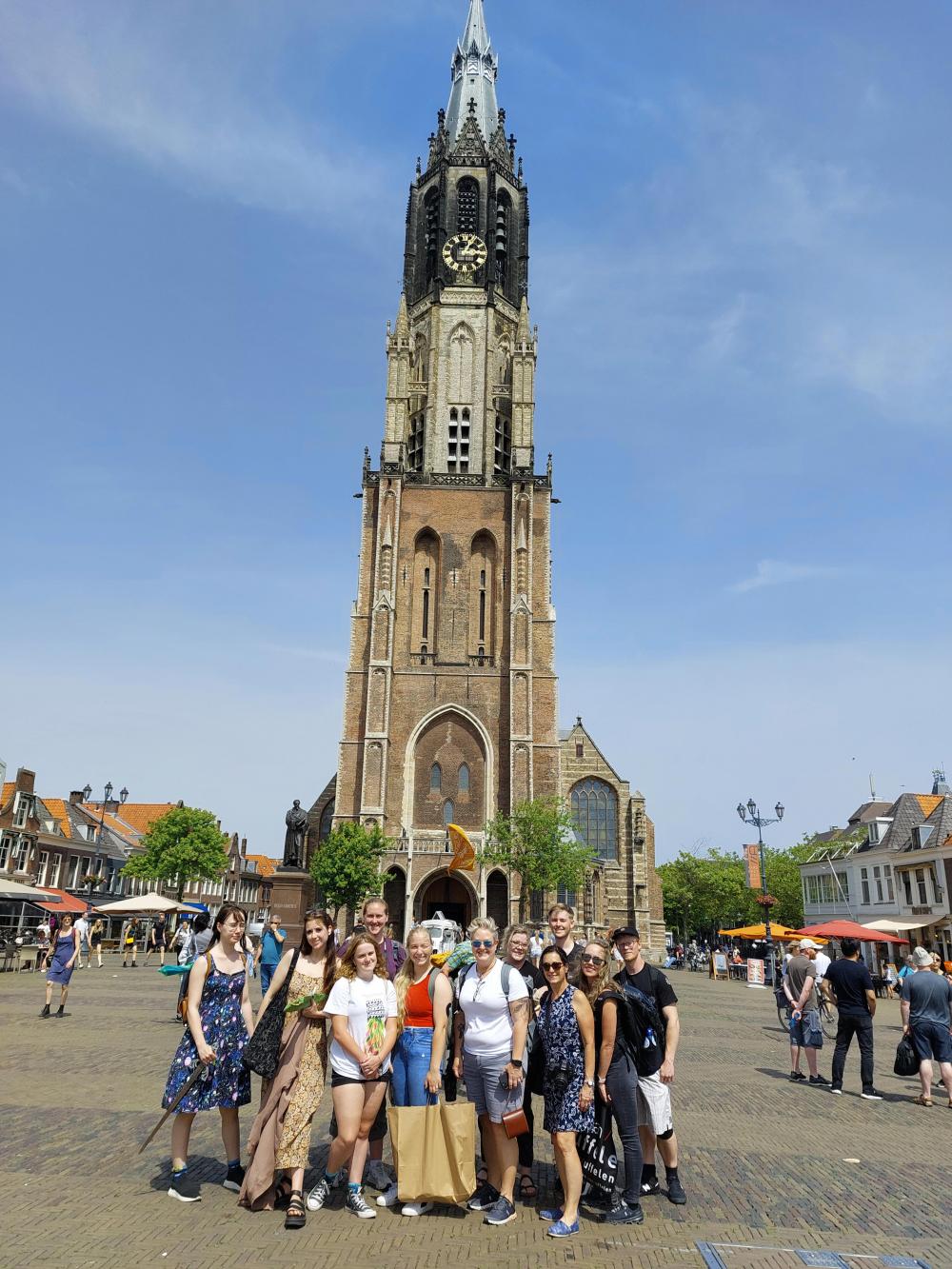 "Study Abroad gave me the opportunity to experience different cultures, people, and embrace a way of life outside of my own. Through Study Abroad, I also developed unique friendships and a sense of independence all while continuing to build photographic skills. The Study Abroad Program through ACC made me feel comfortable to travel out of the country for the first time. The program provides the necessary support for such adventures while simultaneously giving each student the independence to experience these new places through their own perspective. The classes that are a part of the trips spend time making sure each student is prepared before traveling and continues supporting us during and after the trip. Traveling with a wide range of programs allows us to learn from one another by spending time together while sharing our fields of study and different perceptions of the world around us. We made new business and educational connections through each other, as well as long-lasting friendships. " Madi, Photography program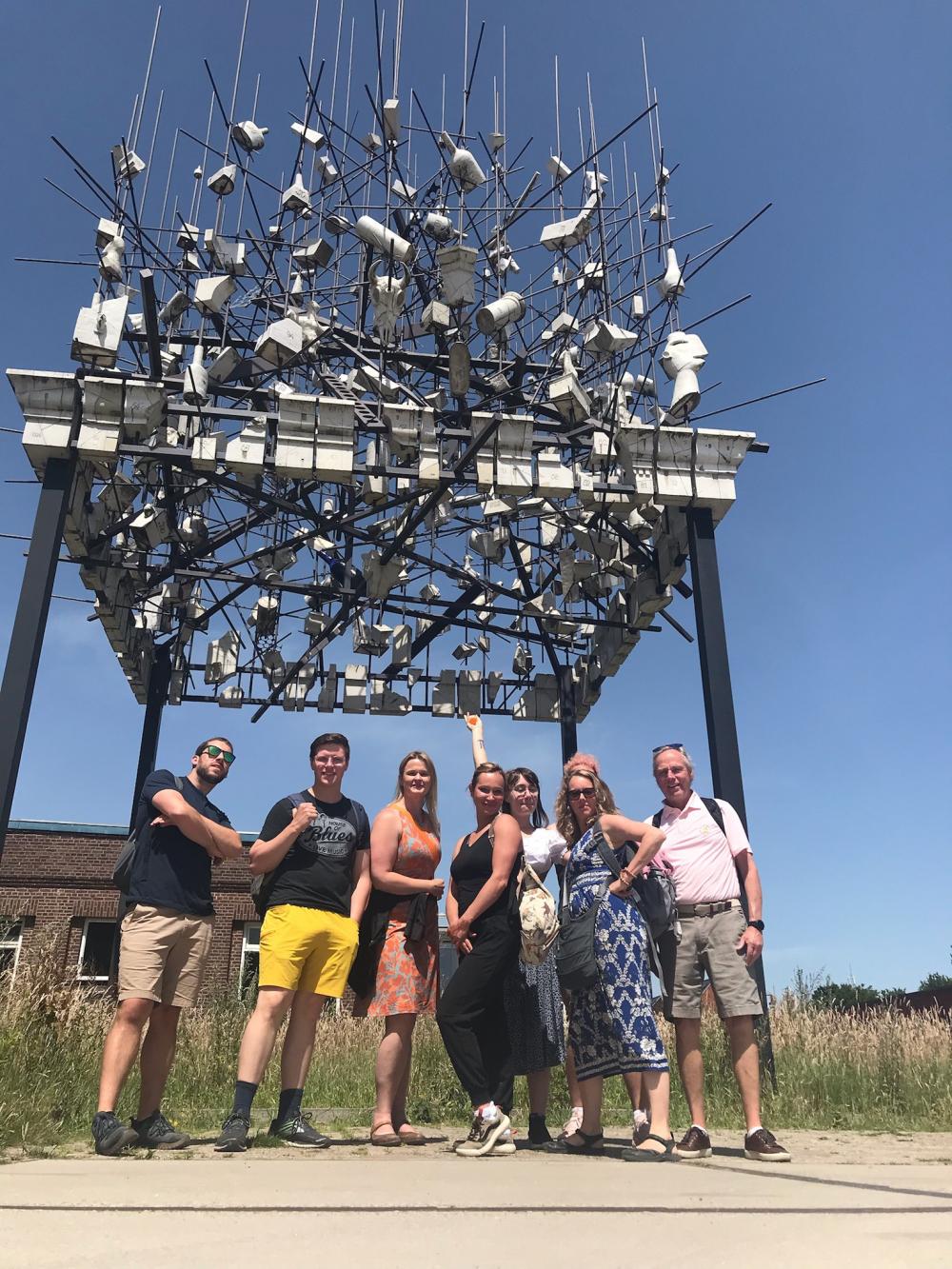 Would you like to participate in a Study Abroad Program? Here is your chance! The Ceramics, Photography, Interior Design, Humanities, Creative Writing, and Spanish programs are going to Portugal and Spain: Lisbon, Seville, Madrid, and Barcelona, May 27 - June 7, 2024. 
In Portugal and Spain, every step is a history lesson of its own—from Lisbon's Moorish labyrinth of narrow streets to Seville's impeccably preserved mosaics. The trail of breathtaking views and architectural wonders continues in Madrid, a city whose youthful crowds mix with a regional history of Muslim, Jewish, and Christian influences. See how close the famed modernist Guadi came to completing his magnum opus, La Sagrada Família. Find even more perspective in the visual playground of Park Güell, and let your eyes wander as you ramble down Las Ramblas. Enjoy experiencing the art, architecture, history, language, food and a Flamenco Performance. Highlights include La Sagrada Familia, Park Guell, Picasso Museum, Barcelona's Gothic Quater, Las Ramblas, Seville Alcázar, and Prado Museum.
Every program is intentionally designed to feature guided learning, cultural engagement, program immersion, and experiences to drive global competency development, and connect your learning in ACC programs focusing in Art, Creative Writing, Humanities, Photography and Spanish.  
Register now to receive early enrollment discounts, lower monthly payments and start participating in our fundraising! All students are welcome to participate. To learn more about the program options, itinerary, price, scholarships and fundraising contact trish [dot] sangelo [at] arapahoe [dot] edu (trish[dot]sangelo[at]arapahoe[dot]edu).