ACC Staff Spotlight - Angela Romero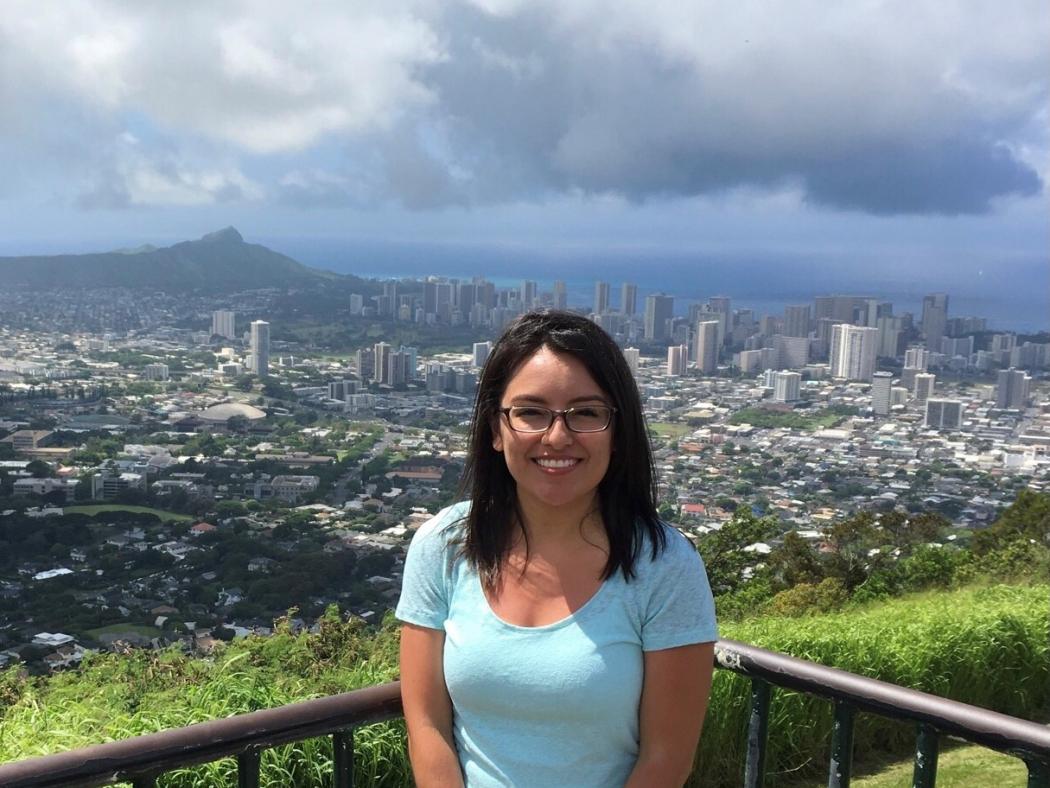 What is your job at ACC?
Financial Aid Advisor
What do you do at ACC (explain your role)?
I am part of a dynamic team here at ACC, assisting with processing and customer service functions related to financial aid. I also serve as the Work-Study Coordinator, overseeing the federal and Colorado funds for the Work-Study Program and serving as the point of contact for students who are interested in work-study.
How long have you been at ACC?
A year and a half.
Why did you choose ACC?
I applied to ACC because access to higher education is not just about traditional 4-year institutions. When I think about access, I think of access for students who are also non-traditional and may be working full-time jobs or caring for loved ones but also want to develop their skills to be marketable in competitive areas. I also think of the cost associated with higher education. High tuition rates and overwhelming student loan debt can be discouraging for students. I don't think we give community colleges credit for trying to dismantle these barriers. The mission and vision of ACC aligned with my desire to help students and I am fortunate that ACC chose me.
What is your mountain (ultimate goal)?
Besides completing a JD program, I would really like to grow into a leadership role within financial aid/enrollment services. I think students have greater challenges pursuing higher education today for a variety of reasons (increased tuition costs, increased housing costs, competitive admission criteria, etc.) and my goal is to absorb as much knowledge as I can to help students navigate the resources available to them, and support training efforts within the financial aid profession. I really enjoy the compliance component of financial aid administration but it is so complex and takes a great amount of patience to understand. I'd like to help my colleagues through that process through training, or even teaching a course through the Rocky Mountain Association for Student Financial Aid Administrators' (RMASFAA) Summer Institute.
What's your favorite ACC memory so far?
It was a handwritten birthday card that was mailed to me from Dr. Doyle. I am sure this is standard practice at ACC, but it was heartfelt and meant the world to me in the moment I opened it.
Tell us a fun fact about you.
I love puzzles! Especially Disney puzzles because I'll frame them and hang them up (huge Disney fan over here). My sister first introduced me to puzzles when I was a little girl and she used to mix pieces from 2 or 3 puzzles to challenge me. They're so much fun!
Top 5 Guilty Pleasures
"Collecting" water bottles/coffee mugs

Judge Judy marathons

Chips and salsa

Charcuterie boards

Christmas music in the summer
What is your advice to future and current students at ACC?
Everyone's voice has value and so does yours, so try to use that voice at any opportunity. Sometimes, being a student can feel isolating for a variety of reasons, but you belong in these spaces and you matter.
Also, please complete your FAFSA application! The 2022-2023 FAFSA and ACC Scholarship Application opened on October 1st :
---
To nominate a member of the ACC Community (student, alumni, faculty, instructor, staff member, community member) to spotlight, complete our form.