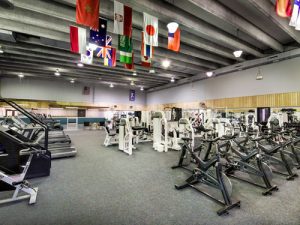 Welcome back to campus and 2017! Many of you may have New Year fitness resolutions. The ACC Fitness Center staff members are here to help you toward your goals. Beginning in February, we will offer a Healthy Living series, covering topics such as stress reduction, fitness in 20 minutes, healthy eating, and healthy home and well as an opportunity to learn to play Pickleball. As we move into 2017, a different policy for employee memberships will be implemented. The details for this are as follows:
ACC employees, both full-time and part-time, who would like to use the ACC Fitness Center facilities will be asked to purchase a membership. The rate will be $40 for a four-month timeframe (that's just $10 per month!). Get a discount if you pay for a full year membership - 1 year is $100.

With the purchased membership, extra programming such as listed above will be offered at no additional cost.

The FitPass option will continue as we have had it in the past with a $40 fee to purchase the pass. You can purchase the FitPass without purchasing a Fitness Center membership.

Employees will no longer need to bring an Employee ID as a means to check into the Fitness Center. Instead, a Fitness Center ID will be issued at the time of purchasing the membership and will be obtained at the Admissions and Records office as a patron ID. This ID will allow check in to the Fitness Center using the member check in computers, not the student check in computer and will be tied to membership data. As a convenience, these patron ID cards may be left in the Fitness Center to facilitate ease of checking in for workouts.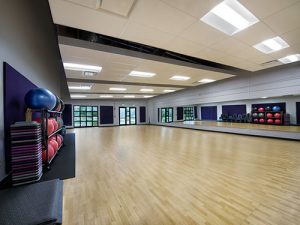 This new policy will be implemented on Monday, February 6. Membership paperwork, payments and IDs may be completed prior to that date at the Fitness Center desk. The ACC Fitness Center employees strive to provide a clean and safe facility for all of our students, employees and community members. The new fees for staff will help us purchase new equipment and add programs. We hope to see you in 2017!