Spring is in the air! Blooming flowers, warmer days, and the end of the pandemic on the horizon has many of us excited. But did you know April is Sexual Assault Awareness Month? I know sexual violence is not a topic many feel comfortable with, but it is an issue that many have faced and continue to face today. In 1990, a member of Cape Cod's Women's Defense Agenda discovered that while 58,000 soldiers gave their lives during the Vietnam war, 51,000 women would die by those that claimed to love them. These startling statistics brought about The Clothesline Project. Today, the program still remains a powerful tool for raising awareness for survivors of assault and abuse.
The Clothesline Project's goal is to share the stories of those affected by assault and abuse by using color coded t-shirts on a clothesline. With the pandemic forcing us to remain at home, ACC has created a Virtual Clothesline Project with submissions from the community. The following shirts reflect the personal feelings of those who have experienced violence or know those affected by violence. They may contain graphic material including swear words, explicit violent or sexual descriptions, drug references, or other statements surrounding the trauma the individual faced. Because our goal with this project is to spread awareness about the reality and impact of abuse in our society the shirts will not be censored. We support and encourage survivors in their healing process and their efforts to help others understand the impact of violence.
If you are interested in learning more about the project you can visit clotheslineproject.info for more information as well.
What do the colors represent?
White: someone who died because of violence

Yellow: survivor of physical assault or domestic violence

Red, Pink, Orange: survivor of rape or childhood sexual abuse

Blue or Green: survivor of incest or childhood sexual abuse

Purple: someone attacked because of their sexual orientation

Brown or Gray: survivors of emotional, spiritual, or verbal abuse

Black: someone disabled as the result of an attack or someone assaulted because of a disability
*Warning: The following statements may be triggering.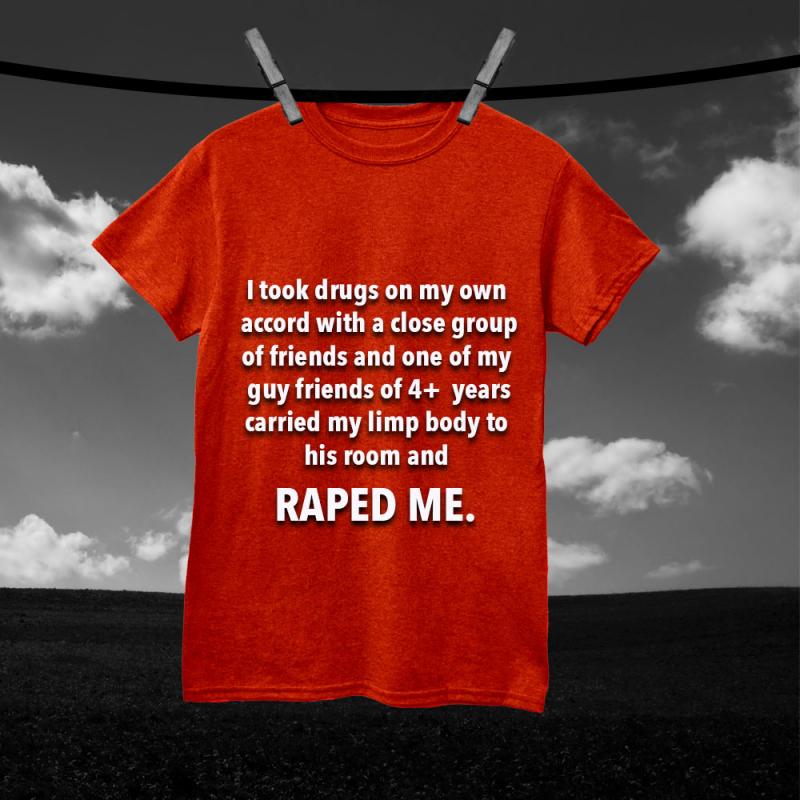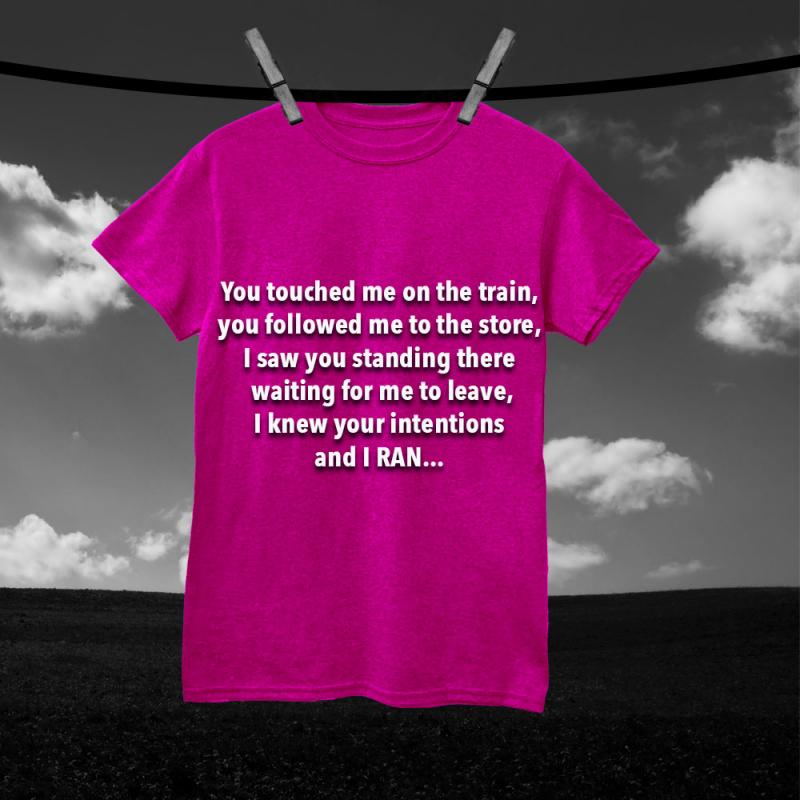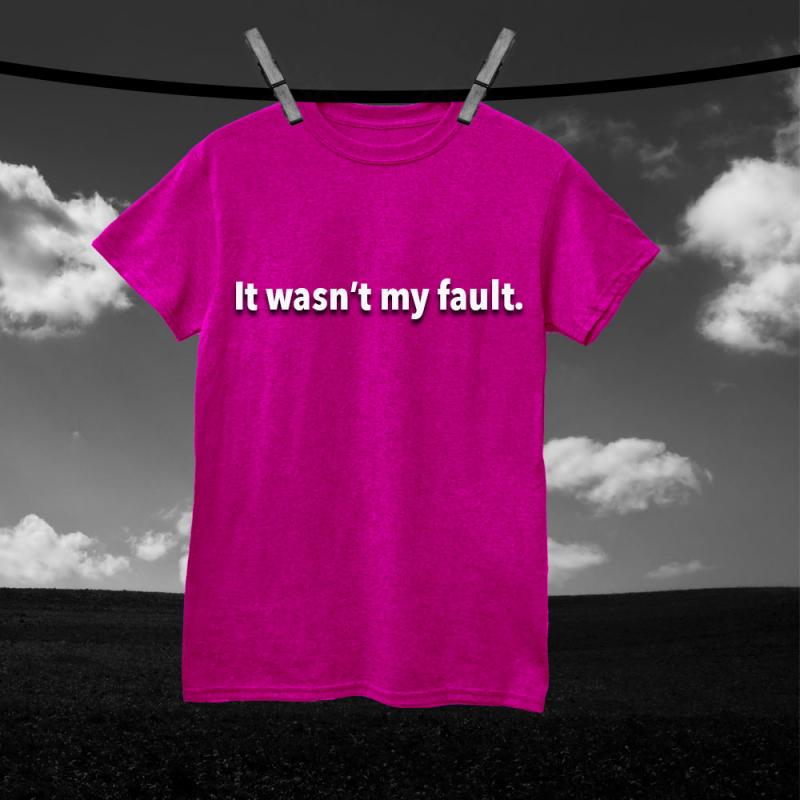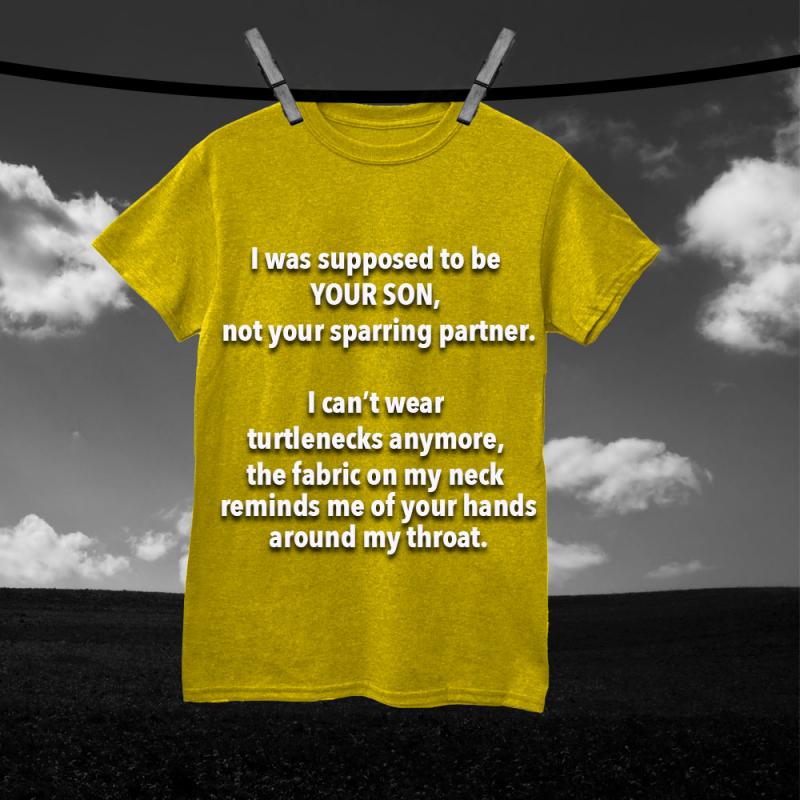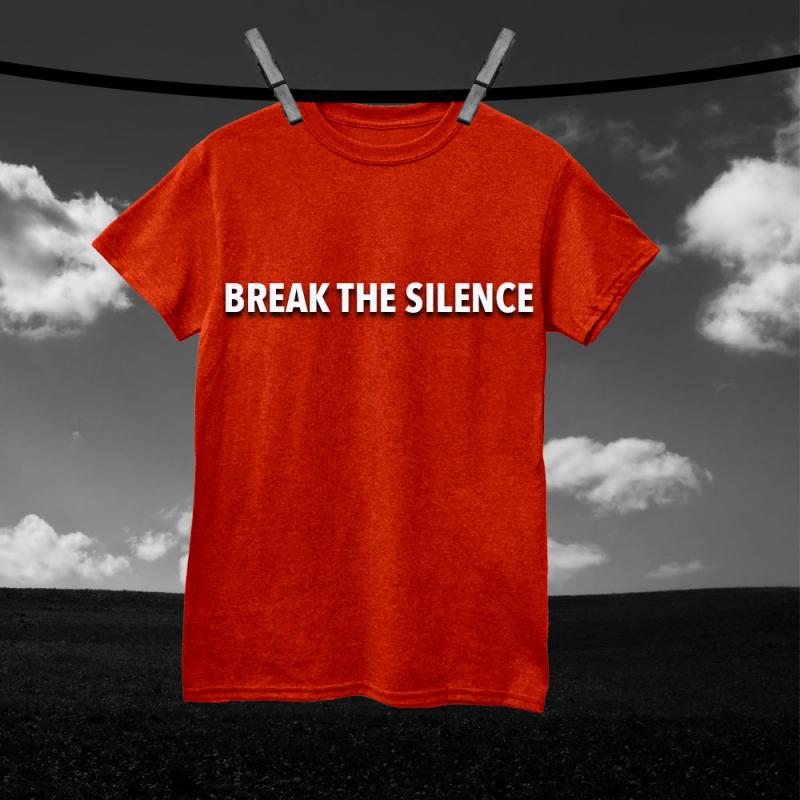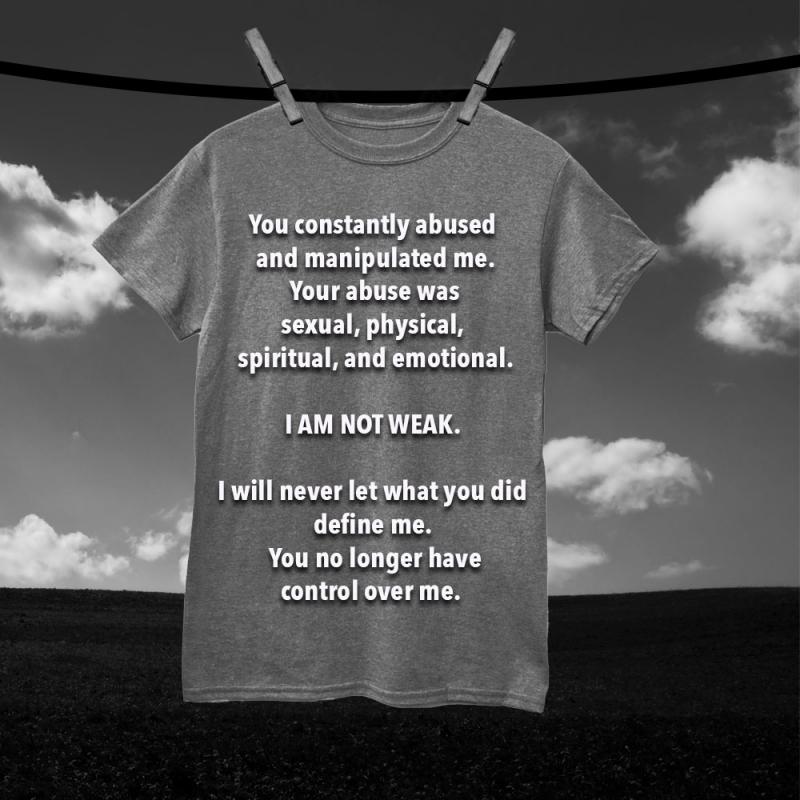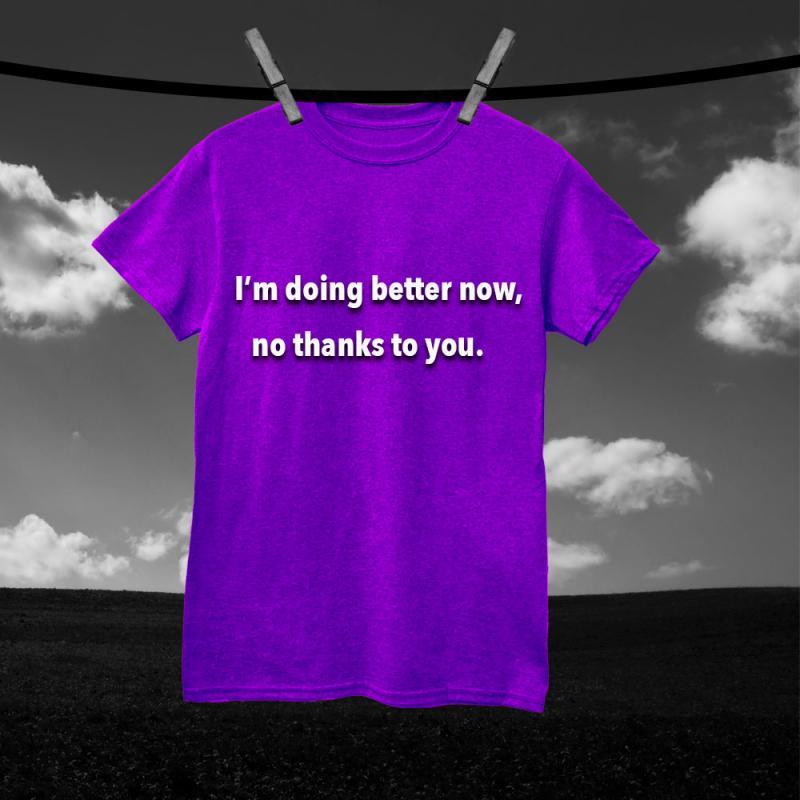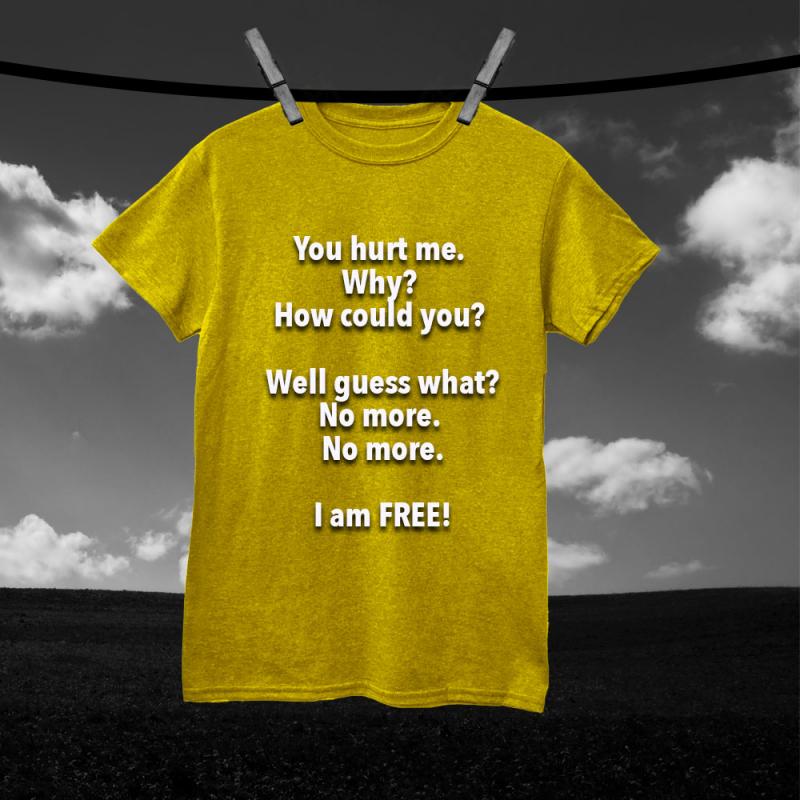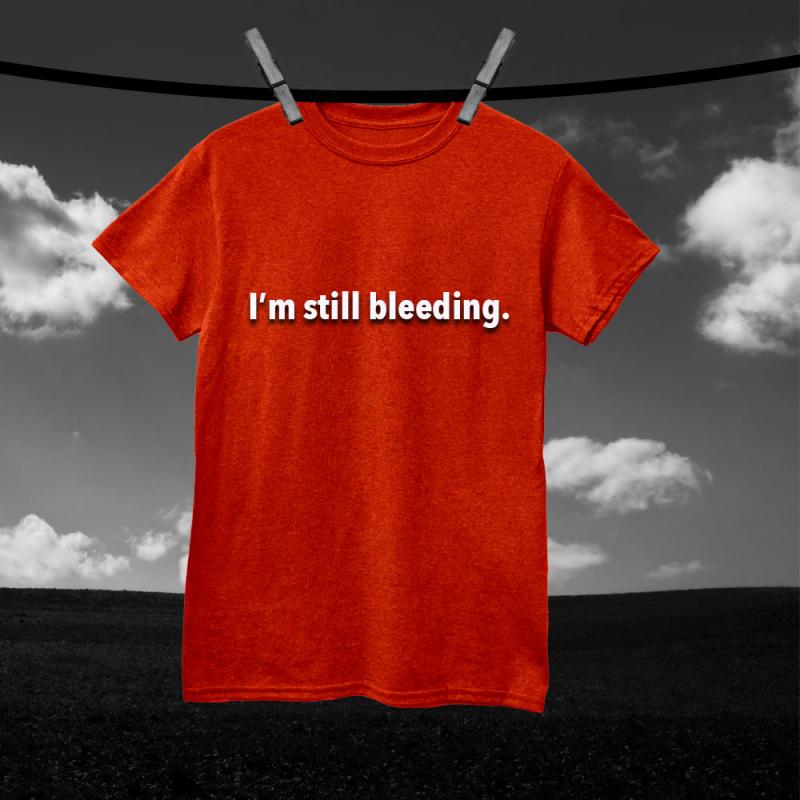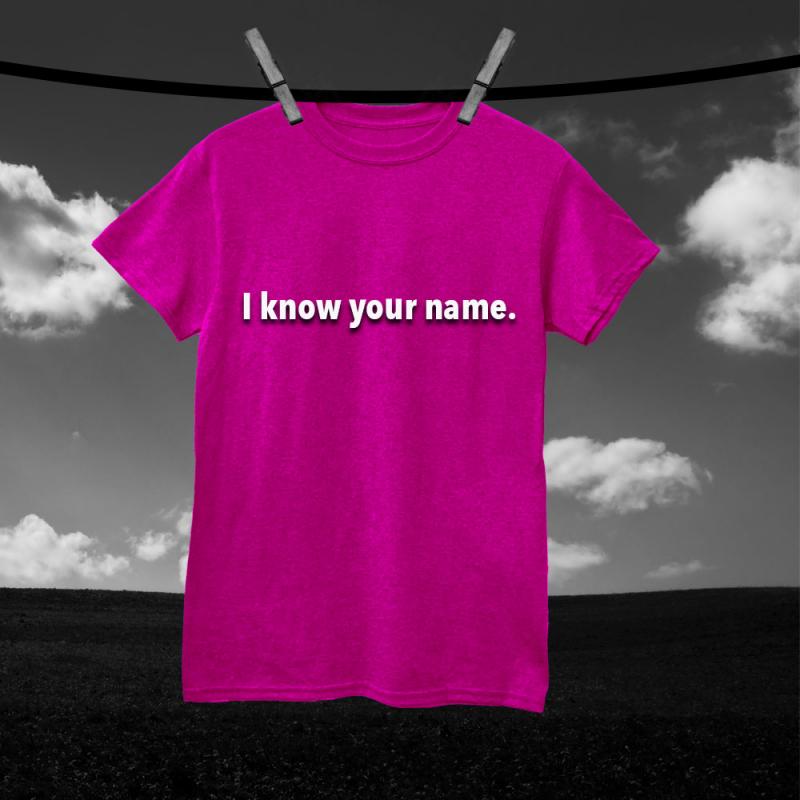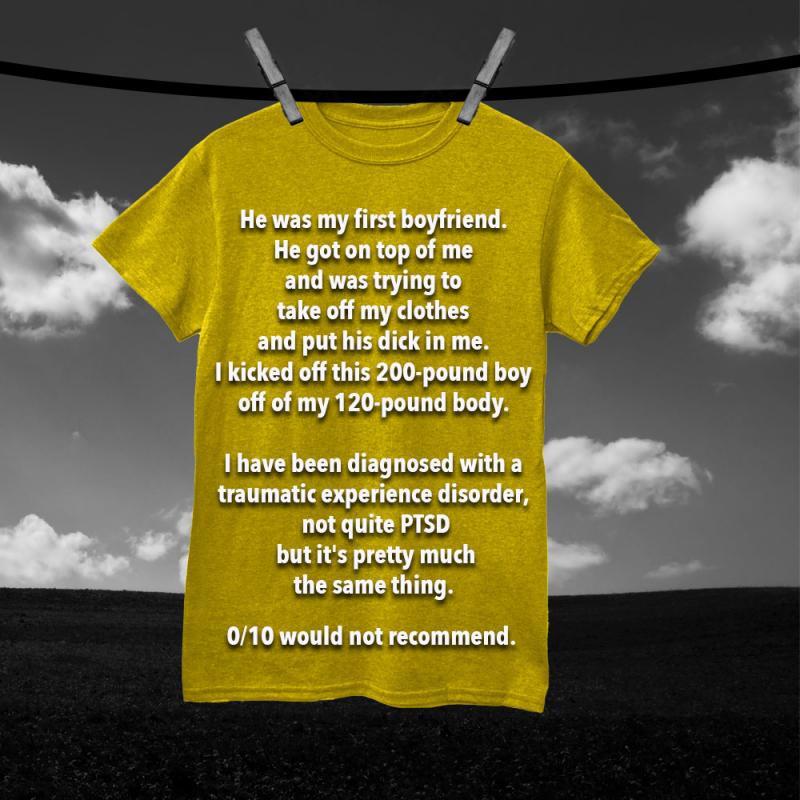 College and Community Resources
If you or someone you know is experiencing violence, here are some resources that can help.
ACC Resources
Free Counseling at ACC: ACC offers no-cost, mental health counseling services for students. For appointments: Call 303.797.5730 or email: acc

[dot]

dos [at] arapahoe

[dot]

edu
ACC Campus Police – 303.797.5800 or campus

[dot]

police [at] arapahoe

[dot]

edu
Submit a Refer a Concern Form
Community Resources
The Blue Bench: Ending sexual assault through prevention and care. 24/7 Sexual Assault Hotline: 303.322.7273 (English) 303.329.0031 (Spanish)
Colorado Crisis Center: Exists to end domestic violence through advocacy, education, and prevention; while helping communities live free of violence. 24-Hour Crisis Line : 303.688.8484, 1.888.247.7472 (Toll-Free), 

info

[at] thecrisiscenter

[dot]

org

(info[at]thecrisiscenter[dot]org)