Join an in-demand field and provide online defense with an Associate of Applied Science degree in Cybersecurity from Arapahoe Community College.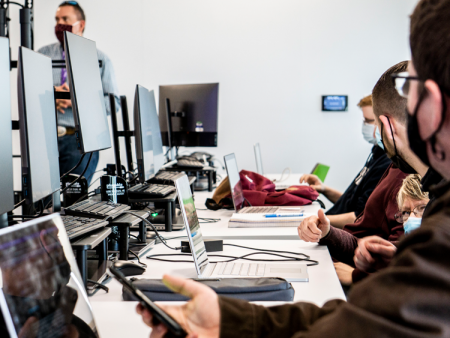 If you are scientific, imaginative, curious, responsive, persistent, perceptive, instinctive, detailed, and analytical...cybersecurity may be the perfect career for you.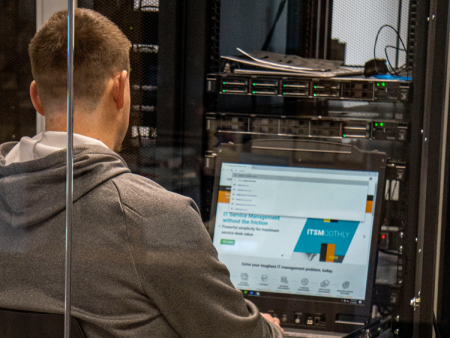 With the increasingly complex and challenging cyberattacks facing our nation, there is a growing national and local demand for cybersecurity specialists. In fact, there are more positions open than currently qualified candidates. As reported by the U.S. Bureau of Labor Statistics, employment of information security analysts is projected to grow 31% from 2019 to 2029, with the median annual salary at $99,730 per year. At Arapahoe Community College, you'll learn the skills you need to get a job after graduation or continue your education at a 4-year institution with our easily transferred credits.
Degree Transfer Options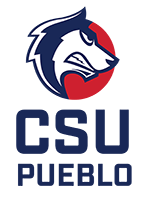 Through ACC's partnership with CSU Pueblo, you can earn both your Associate of Applied Science (AAS) degree in Cybersecurity and your BS in Computer Information Systems (Cybersecurity Emphasis) at the Sturm Collaboration Campus at Castle Rock! As an ACC student, you can begin CSU-Pueblo courses as early as your 2nd semester in the Cybersecurity AAS program!
CIP 111003 (CYSE)
In response to the national and local unmet demand for Cybersecurity Specialists and the increasingly complex and challenging cyber-attacks facing our nation, this cybersecurity program will produce qualified professionals with expertise in information assurance, cybersecurity, and network forensics disciplines. Upon successful completion of the program and depending on organizational employability requirements, students from this program will be prepared for a number of jobs that require the following industry certifications: CompTia A+, Network+, Linux+, Security+, and CYSA+, Certified Ethical Hacker, and the IC2 Systems Security Certified Practitioner.
Admission Requirements
Program Requirements
General Education Courses (16 credit hours)
Major Courses (29 credit hours)
Required Courses (12 credit hours)
OR CIS 315 - CSU Course *
OR CIS 401 - CSU Course *
OR CIS 462 - CSU Course *
Note:
* These courses are required courses for students who intend to transfer to CSU to earn a baccalaureate degree in Computer Information Systems – Cybersecurity Concentration. For this option students need to meet with a Computer Network Technology Advisor to choose the correct sequence of classes. Please call 303.797.5252 for more information.
Graduation Requirements
Apply for graduation online at www.arapahoe.edu/graduation.

As a graduate of a Career and Technical Education program you will be contacted by an ACC employee in approximately six months to verify your employment information. This information gathering is a federal requirement to ensure that ACC receives certain federal funding.
ACC academic plans will help guide you through your chosen program. The academic plan will provide you with important information, like which semesters courses are offered, if there are any pre-requisites or co-requisites for courses, program outcomes, course sequence recommendations, notes for the program, graduation requirements and other important information. These are updated annually, so we recommend downloading a copy of yours to keep on track to graduation.
Job Potential for Cybersecurity Specialists
There is a high demand in Colorado for the unique job skills demanded by cybersecurity roles and not enough qualified candidates to fill them. In the Denver metropolitan area alone, 843 openings were posted per month for Information Security Analysts with only 73 positions filled, according to an August 2018 report by Economic Modeling Specialists International.
After you graduate with your AAS in Cybersecurity, you'll be qualified for positions like:
Discover Cybersecurity Jobs through Purple Briefcase
Review the jobs below and more through Purple Briefcase (accessed through MyACC – Training & Technology – Career Services).
Why Choose ACC's Cybersecurity Program?
ACC's Cybersecurity Associate of Applied Science (AAS) program will help you become a qualified professional with expertise in information assurance, IT security, digital forensics, risk management, and security architecture. Upon successful completion of the program, you'll also be prepared for industry certifications required by many positions: CompTIA A+, Network+, Linux+, Security+, and CySA+, and the ISC2 Systems Security Certified Practitioner. You may also  be prepared for the Certified Ethical Hacker industry certification. Secure your future with an AAS in Cybersecurity and enjoy a rewarding career in a dynamic, well-paying field.
Cybersecurity Champions
Learn more about Cybersecurity Champions that represent many diverse aspects of Cybersecurity. Discover career spans across the spectrum of all industries.
Should You Choose a Path in Cybersecurity or Secure Software Development?
If you are thinking about a degree in Cybersecurity or Secure Software Development but need help picking your path, this video will give you a quick look at each of these associate degree programs. Whichever degree you choose, you can transfer easily to earn a bachelor's degree at the ACC Sturm Campus at Castle Rock through Colorado State University - Pueblo.