Find your career or move up the ladder with an Associate of Applied Science degree in Construction Management or a certificate in drafting, estimating, or fundamentals.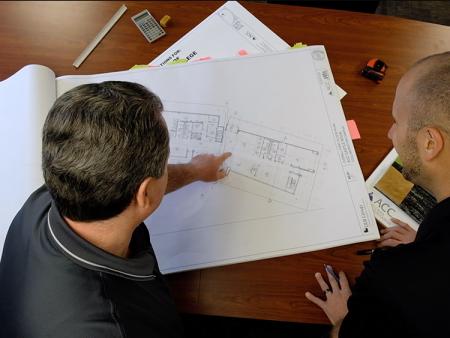 We offer 4 cutting-edge paths into the construction industry – get an AAS in Construction Management, a certificate in Construction Management Fundamentals, a mini-certificate in Estimating, or a certificate in Architectural Drafting. Take the next move to an exciting career as a(n): construction estimator, surveyor, field supervisor, sub-contractor, materials specialist, or energy analyst. Start making a direct impact on your community today!
What You'll Learn
During your studies in the Construction Management AAS program, you'll learn innovative skills in:
Energy technologies

Building practices and materials

Estimating, scheduling, and hands-on surveying

Building codes

Print reading

Contracts and legal information
ACC academic plans will help guide you through your chosen program. The academic plan will provide you with important information, like which semesters courses are offered if there are any prerequisites or co-requisites for courses, program outcomes, course sequence recommendations, notes for the program, graduation requirements, and other important information. These are updated annually, so we recommend downloading a copy of yours to keep on track to graduation.
Job Opportunities in Construction Management