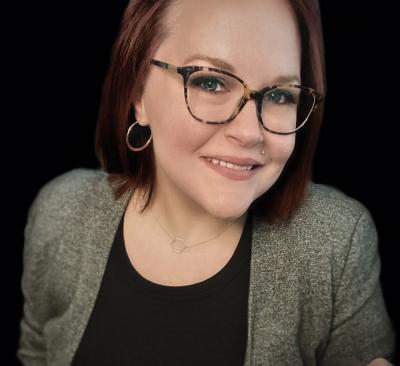 Arapahoe Community College (ACC) Mortuary Science Faculty Faith Haug has been selected to participate in the 2022-23 class of the National Funeral Directors Association (NFDA) National Emerging Leaders Program.
The National Emerging Leaders Program features practical and theoretical approaches to advanced leadership topics. Participants will have access to mentors, engage in high-level networking, and work with fellow program participants on a group project to facilitate application of the National Emerging Leaders Program curriculum in real-world scenarios.
Developed in partnership with expert consultants in leadership development, the National Emerging Leaders Program covers ethical leadership, employee relations, mentorship, collaborative decision making, strategic planning, servant leadership, communication skills, and small business ownership.
"Faith's selection to the NFDA National Emerging Leaders Program is of great value to the ACC Mortuary Science Program," said Pamela Thompson, ACC Director of Allied Health. "We emphasize leading by example. This opportunity for Faith to network with colleagues throughout the funeral service industry will enhance our students' opportunities to grow professionally."
The year-long program will start and end at the 2022 and 2023 NFDA Leadership Conferences, and participants will also meet virtually throughout the year to learn from experts within – and outside – the funeral service profession.