Board of Douglas County Commissioners Invests $2.2M in ACC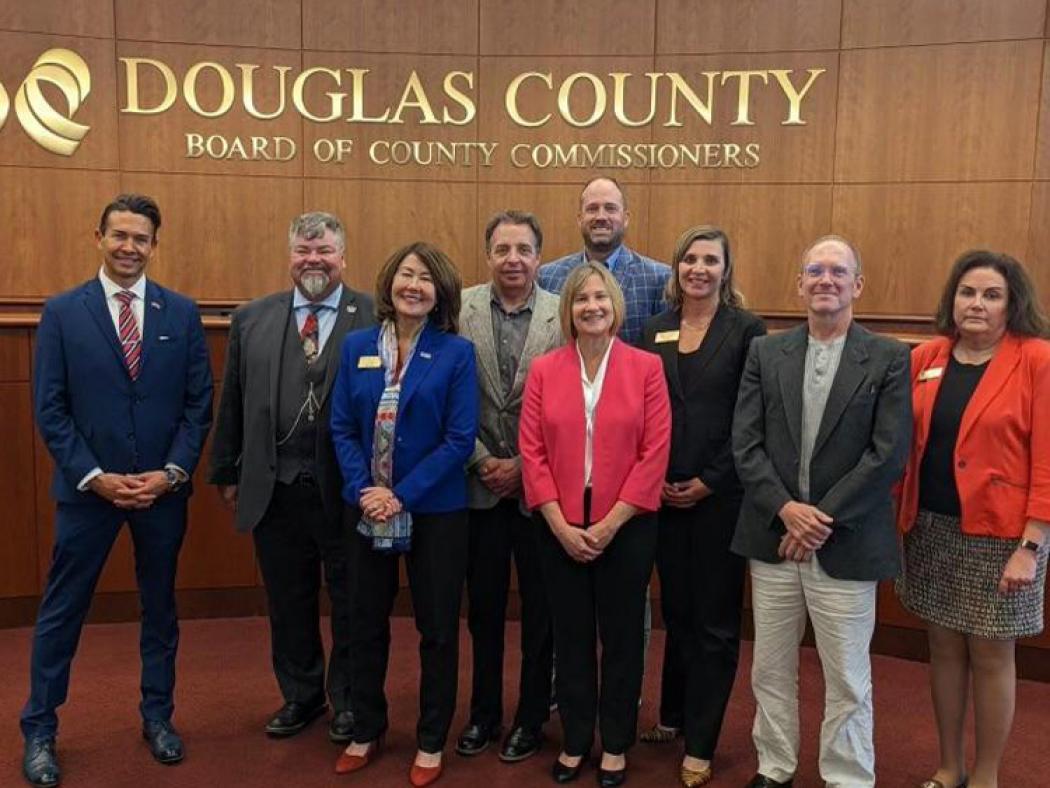 The Board of Douglas County Commissioners has invested over $2.2 million of the County's American Rescue Plan Act (ARPA) funds in Arapahoe Community College's (ACC) talent development training, programming, and services expansion at the Douglas County School District's Legacy Innovation Campus in Lone Tree.
Through the one-time ARPA funding, Douglas County will partner with ACC in support of:
Acquisition of equipment for ACC's new Advanced Robotics and Automation Lab scheduled to open in the fall of 2023 ($1,249,790)

Construction of a Mobile Health and Medical Skills Lab and EMT Simulation Classroom scheduled to open in the summer or fall of 2023 ($607,850)
"Imagine the opportunity to receive your degree in Robotics and Automation Technology or to become a Certified Nursing Assistant, Medical Assistant, or Emergency Medical Technician. Then, what if these opportunities were to be offered right here in Douglas County," said Abe Laydon, County Commissioner and Chair of the Board of Douglas County Commissioners. "This partnership with ACC is a great boost for our residents seeking to upskill and enhance their careers, and the promise of a well-trained workforce close to home for our primary employers. We are pleased to partner with ACC on this legacy investment."
Additional partners who contributed to this outcome include the State of Colorado, the Colorado Department of Higher Education, and the State Board for Community Colleges and Occupational Education. The Board of Douglas County Commissioners established the following ARPA Funding Investment Principles that informed their funding decisions: 
Ensure legacy benefit

Respond to immediate needs, then forward-looking

Integrate with Board Core Priorities

Avoid duplication with other sources

Leverage partnership opportunities
"ACC is very grateful to Douglas County's Board of County Commissioners for this strategic investment in equipment, facilities, and programming," said Dr. Eric Dunker, ACC Vice President for Workforce & Economic Development. "We look forward to continuing our collaboration with industry partners to provide innovative and responsive educational opportunities for our students as we expand our presence in Douglas County."
For more information on ACC's role at the new Legacy Campus, please contact Dr. Eric Dunker.