Students and faculty from Arapahoe Community College (ACC) and Colorado School of Mines (Mines) participated in the U.S. Department of Energy's (DOE) Solar Decathlon, organized by the National Renewable Energy Laboratory (NREL), on April 22-24 at NREL in Golden, Colorado.
The Solar Decathlon is a collegiate competition during which teams are challenged to design and build a net-zero energy house. ACC and Mines, partnering as the Net Zero 5280 team, competed in the Build Challenge category and received approval to proceed with building their 1,718 square foot, environmentally friendly design on the Mines campus in Golden. The approval included a $50,000 award from the DOE towards completing the project.
Net Zero 5280 was involved in all aspects of the design process, including market analysis, structural analysis, energy calculations, interior design, smart systems and plumbing networks.
The 4-bedroom, 2-bath project is designed for outdoor-focused Mines students to experience the comfort and serenity of the outdoors while inside their home. Tailored innovations and spaces will lower the environmental impact and energy usage of the house. Through these design choices, and by utilizing environmentally friendly construction practices, Net Zero 5280 aims to normalize sustainable design.
A total of 15 ACC students - from 3 different programs - participated in the NREL Solar Decathlon:
Architectural Studies
Payton Berman

Philip Maki

Tristan Kilgore
Construction Management
Mahir Aldulaimi

Alex Caldwell

Ussiel Rubio

Jeremy Spivey

Mitchell Vizcaino-Ruiz

Rod Wright

Lynn Yeo
Interior Design
Ginger Barrett

Amy Gaff

Shauna Lutz

Tabor Sutton

Tara Szhutnik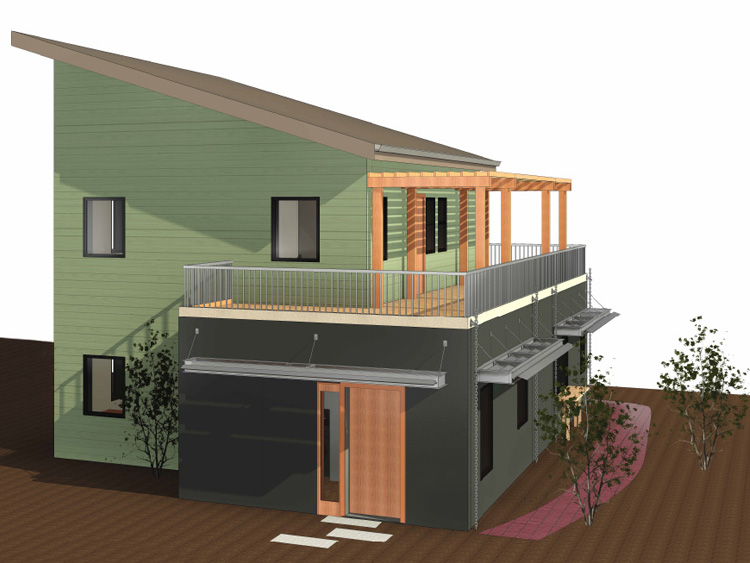 ACC Construction Management students' work was integrated into the curriculum, while a significant portion of the drafting and design was voluntarily undertaken. Andy Walls, ACC Architectural Engineering and Construction Management Instructor, led ACC's Construction Management students through a detailed estimate for the build design.
Through this competition, ACC students have acquired hands-on experience, developed collaborative skills, and cultivated relationships within the sustainable building industry. Students also intend to educate their local communities about sustainable building practices and techniques with the knowledge gained during the Solar Decathlon project.
Net Zero 5280 is currently finalizing designs, securing a build site, and contacting officials for approvals, with full intent to begin building this summer.
For more information about Net Zero 5280 and the Solar Decathlon, please contact Robert Turek, ACC Program Chair for Architectural Studies and Construction Management.