What is Academic Noncredit at ACC?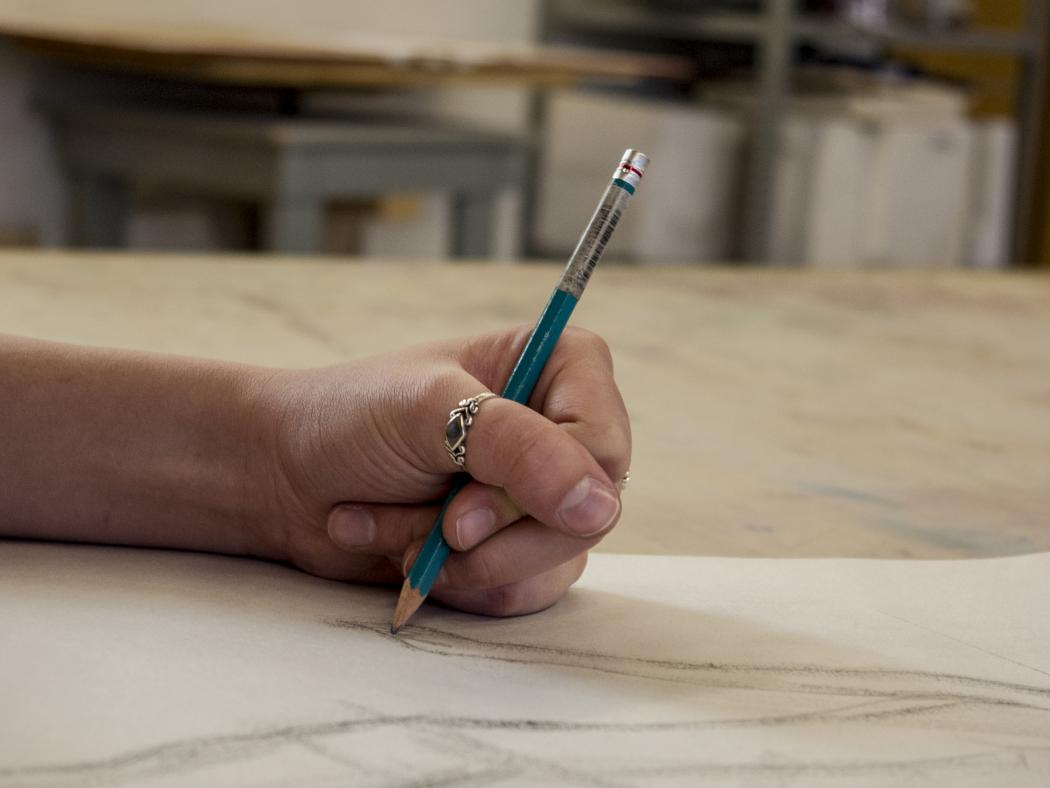 Have you ever wanted to take a college level class without the college level stress? Academic Noncredit is ACC's audit option for select classes each semester. This enrollment option allows noncredit / non-degree seeking students the opportunity to enroll in credit courses without having to apply to the college, take prerequisites or relive those stress filled college days. Classes start on a traditional college semester timeline and are combined with degree seeking students so spaces are limited and do fill up fast. Registration is through Workforce and Community programs at arapahoe.edu/wcp or call 303.797.5722, and is as easy as adding a course to your cart and checking out. No application, no placement exam, no prerequisites!
Academic noncredit is a great way to take a higher level class in your passion, or receive a workforce certification in a faster timetable than the traditional college certificate would allow. This Fall we partnered with ACC's Studio Art department to offer a vast selection of art courses for our community, and with our Computer Information Systems department to offer a top notch CISCO Network Certification program. And as always we are partnering with our English department to offer college writing courses. Be on the lookout for those to be added all year long!
Academic Noncredit Studio Art Courses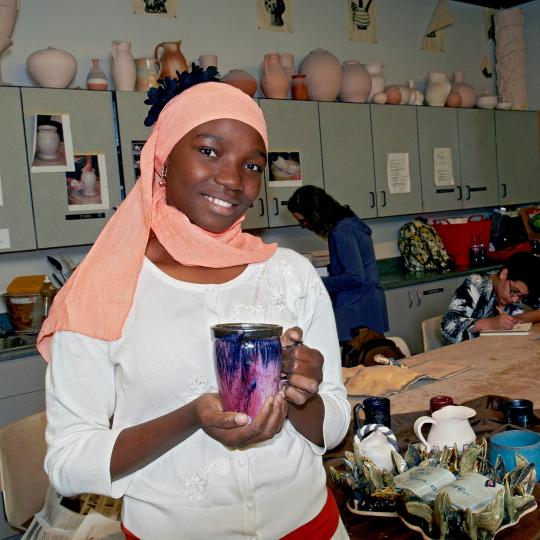 The beauty of Academic Noncredit courses is that they are real college courses so it's not just lecture and workshops. ACC professors facilitate hands-on labs and in class assignments that really shape your skills. Ceramics I allows community students to create work from both low and high-fire clay bodies using a combination of coil, slab, extruded, wheel thrown and texturing techniques, surface slips, and glazes. Learn how to work with metal in one of the best equipped jewelry metals studios in Colorado. ACC's Jewelry & Metalwork teaches the fundamentals of jewelry and metalsmithing. Projects begin with surface embellishment pieces that incorporate various surface finishes on metal, riveting, and forming.
Studio photography courses are also available for those looking to take up more than just your traditional digital photography course. Landscape Photography focuses on traditional and contemporary approaches to landscape photography. Students will examine technical and aesthetic aspects of landscape photography through group discussions, a field study, lectures, and print and slide critiques. Film Photography I Introduces black and white film photography as a fine art medium and develops skills necessary for basic camera and lab operations. Students will utilize film photographic media, processes, and skills to create technically appropriate negatives and prints.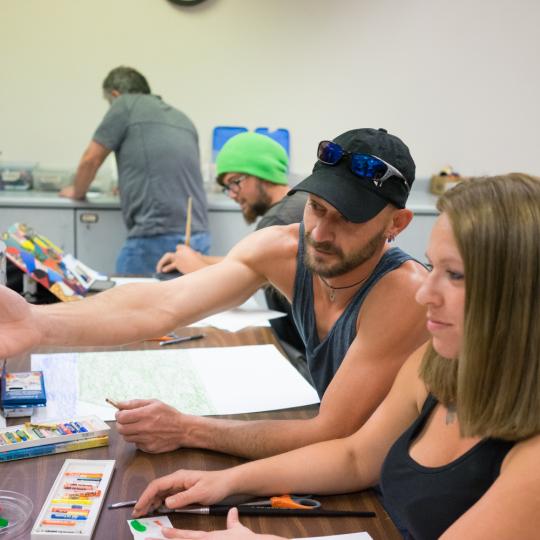 The fine arts are not ignored as we offer multiple options for the very popular Painting I course. This program explores basic techniques, materials, and concepts used in opaque painting processes in oil or acrylic painting to depict form and space on a two-dimensional surface. Not interested in oil and acrylics paints? The same college level art class can be applied to watercolor. Watercolor I provides an introduction to the basic techniques and unique aspects of materials involved in the use of either transparent or opaque water media, including a deep dive into color theory. Develop your drawing skills and visual perception in Drawing I, or if you're looking for a more traditional drawing course learn to draw the human figure in Figure Drawing I.
ACC Cisco Networking Academy
The Cisco Networking Academy at ACC identifies and develops the skills people and businesses need to thrive in a changing economy. Cisco Network Associate I, II, and III are all offered through the Academic Noncredit program. The Academy works with educators, employers, and technology experts to create courses that prepare students for the future. Whether you are new to Cisco, or ready to advance your existing skills, ACC provides the necessary training to achieve Cisco certification. We prepare you to pass the Cisco certification exams for Network Associate (CCNA) or Entry Networking Technician (CCENT). Our hands-on lab environments allow students to experience real-life scenarios during their Cisco training that can easily carry over to on-the-job skills.