Elevate at ACC Student Spotlight – Ky Ribble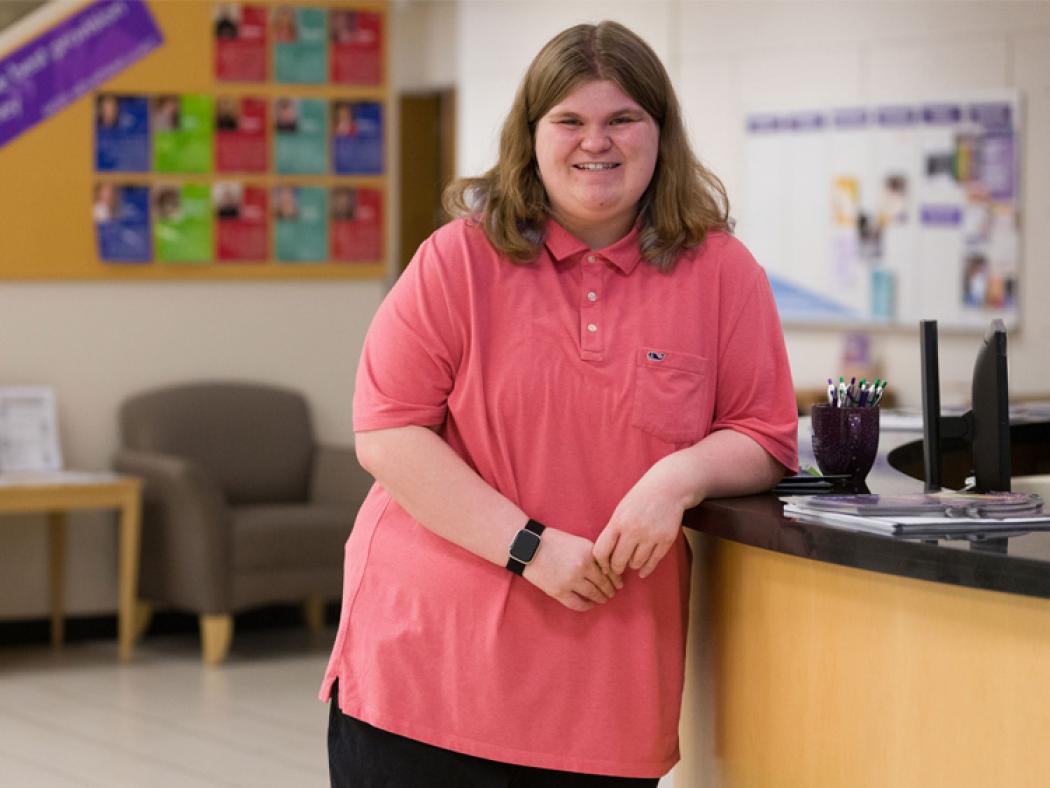 Ky Ribble began attending the Elevate at ACC program at Arapahoe Community College (ACC) in the fall of 2020 just a few months after graduating from high school. While she unfortunately missed out on a traditional commencement ceremony three years ago due to the pandemic, she did find out about Elevate while exploring options to continue her education.

Ribble, who attended Bear Creek High School and currently resides with her family in Morrison, is pursuing her Comprehensive Higher Education Certificate (focus in Business) through Elevate, and she has excelled throughout the course of her three years at ACC.

Elevate at ACC is an inclusive higher education program for students with intellectual and developmental disabilities (IDD). Elevate students collaborate with program coordinators to draft and implement an individualized plan of study. Specific courses are determined based on skills and competencies necessary for students to achieve identified academic and employment goals.

"I've really enjoyed making new friends at ACC," stated Ribble. "Everyone here – classmates, teachers and staff – has been so supportive."
Furthermore, Ribble began an amazing internship with Easterseals Colorado this spring, assisting with customer service (check-in for the rehabilitation day program) and clerical business operations (fundraising opportunities and events).

She indicates that homework has been her biggest challenge at ACC, but that it's helped her with time management. Upon her graduation this May, Ribble says she'd love to find a job helping people. In fact, she aspires to secure part-time employment at ACC.

"Ky is an amazing young woman," said Jen Woegens, Director of Elevate at ACC. "Her work ethic and enthusiasm are an inspiration to her classmates and our staff. Ky brings a great attitude and energy day-in and day-out. We are so excited to follow all of Ky's future endeavors."
In her spare time, Ribble enjoys watching hockey & lacrosse, listening to music, coloring & drawing, working out, and walking her 12-year-old dog, Bella.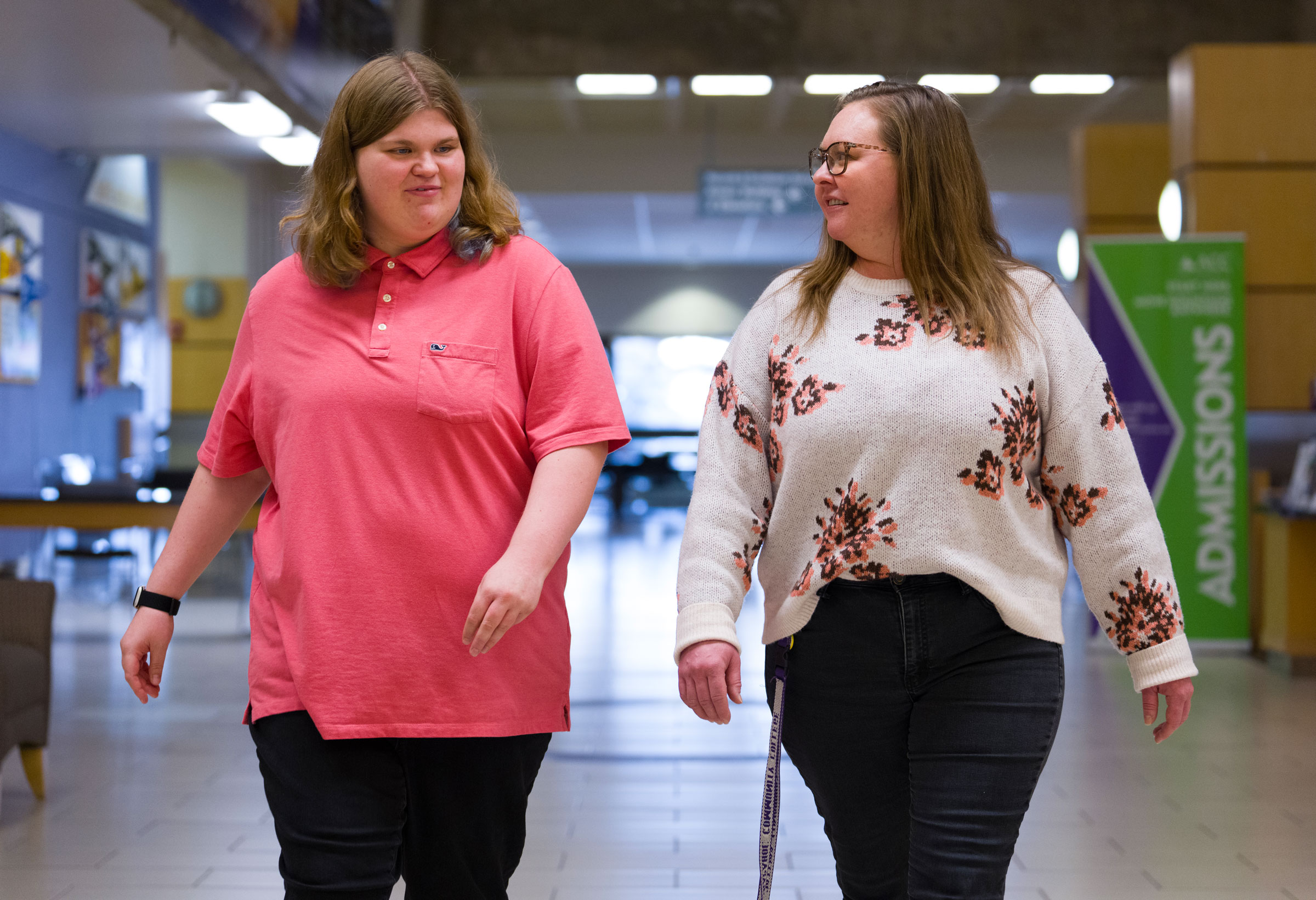 More about Elevate at ACC
Elevate is comprised of four pillars: access to fully inclusive academic courses with necessary support, personal development & independent living skill building, pre-vocational services, and social engagement with the broader campus community.
IN! and Senate Bill 16-196
Through IN! (Pathways to Inclusive Higher Education) and Senate Bill 16-196, inclusive higher education became an option for students with IDD to attend college nearly seven years ago.

Inclusive higher education was developed for students who may need additional support structures in a college environment. Students who attend a college offering inclusive higher education do not need to meet the regular admissions criteria for college, instead they are evaluated on their unique abilities and desire to go to college.
Options for Inclusive Higher Education in Colorado
Three colleges in Colorado opened their doors to students with IDD beginning in 2016, including ACC, CU Colorado Springs and the University of Northern Colorado. In the fall of 2022, Regis University joined the inclusive higher education movement.

Students in inclusive programs can choose any area of study that they are interested in. For example, students in Colorado have chosen to study Art Design, American Sign Language, Brewing Studies, Communications, Criminal Justice, Early Childhood Education, Dance, Government, Healthcare, Human Services, Leadership, Library Sciences, Photography, Photojournalism, Physical Education, and Public Speaking to name a few.

Students typically take three classes each semester. Two classes are chosen from the college's course catalog based on the student's area of interest and career aspirations. The third course is a specialized course designed to support students with IDD.

Students receive accommodations and modifications as needed in their classes. Modifications are what make inclusive higher education unique - these are only available via inclusive higher education programs. These may include reading at a different grade level than the course textbook or OER materials, a reduced workload for a given assignment or exam, changing exam format from a written paper to a multiple-choice test, or possibly simplifying questions on an exam.
House Bill 22-1107
House Bill 22-1107 was passed in the spring of 2022, creating the five-year Inclusive Higher Education Grant Program (within the Colorado Department of Higher Education) to provide grants to state institutions of higher education for the purpose of establishing – or expanding – inclusive higher education programs.

The bill allows colleges & universities throughout Colorado to apply for the necessary funding to develop, expand and solidify inclusive higher education pathways.
"Elevate students are ACC students, and we are a fully inclusive program," Woegens explains. "We provide them with additional support services, but they are afforded the same rights and access as all other students."