Earth Day Service Project 2019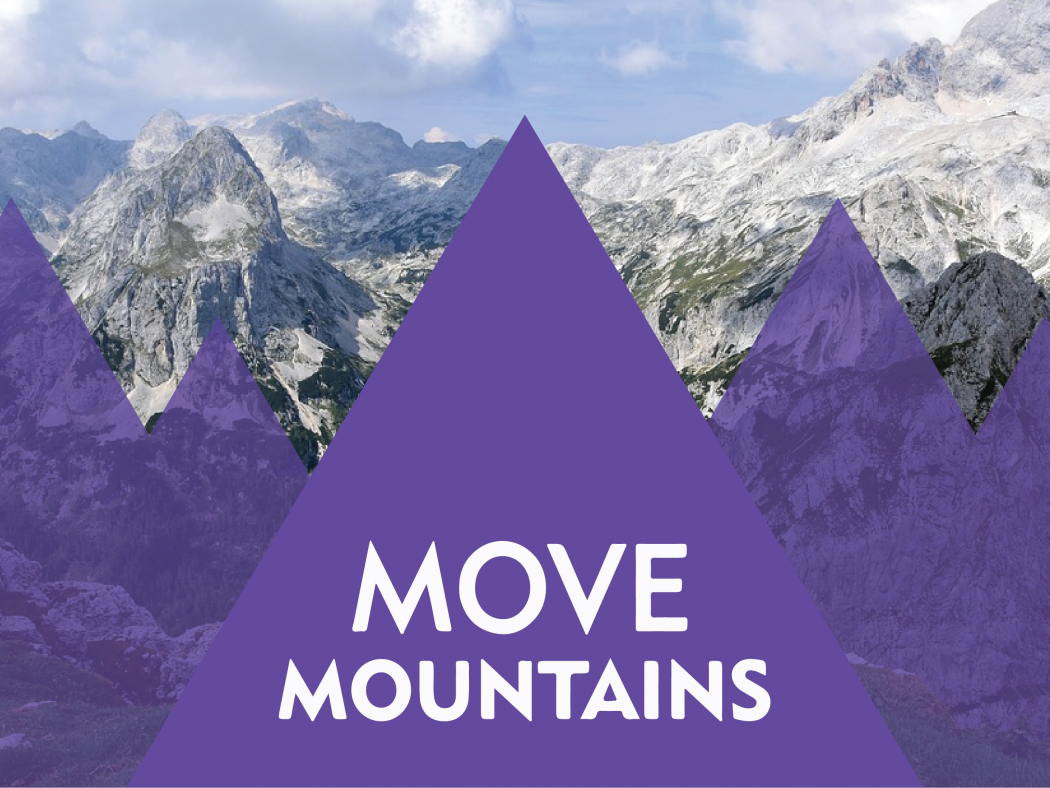 On April 22, 1970, U.S. Senator Gaylord Nelson founded Earth Day. And on April 27, 2019, eight dedicated environmentalists from Arapahoe Community College—some seeking Service Learning credit—joined Denver Audubon's Master Birders, Naturalists, and other volunteers to learn more about various species sharing our planet. ACC's Earth Day Service Project began at 7:30 a.m. when Cristina Duke (an ACC student from Joan Anderssen's ECON class) arrived with her young daughter Kaelyn, then Juliet Hubbell (ACC's Humanities faculty member) joined us with her daughter Rachelle. Dylan Goodman (from Diana Hornick's online Interpersonal Communication class) and Lisa Asbill (from Karen Browning's online Interpersonal Communication class) also attended early that Saturday to help pull weeds, cut back some Rabbitbrush, and rake leaves and branches from the Garden Circle just past the entrance to Denver Audubon's Nature Center, south of Chatfield State Park in Littleton.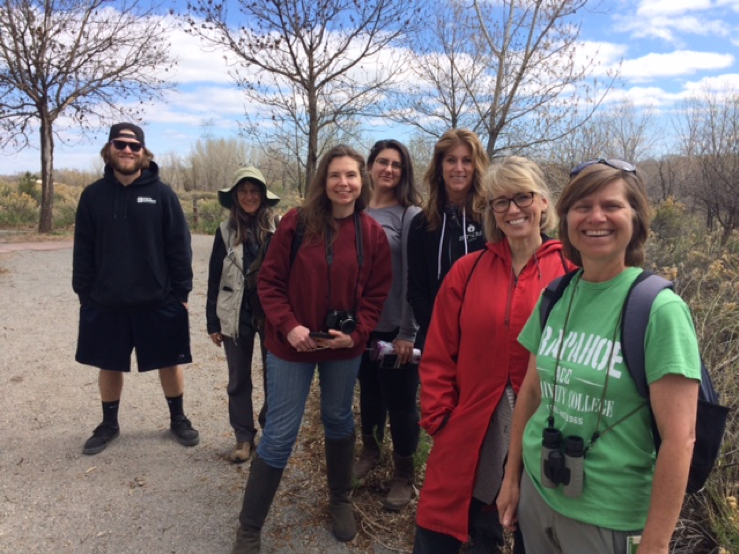 At 9 a.m. Trina Wilson (an ACC student from one of our science classes taught by Celia Norman) met up with Team ACC to begin the Denver Metro Nature Challenge BioBlitz. What's a BioBlitz? It's an event that brings together natural resource experts, community volunteers, and members of the public to inventory all species in a specific area over a specific time period.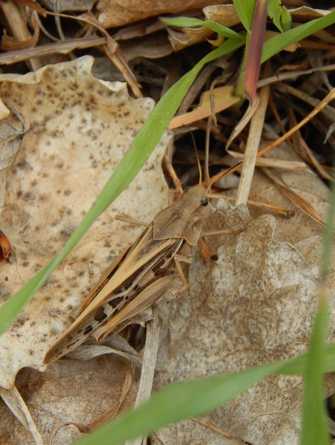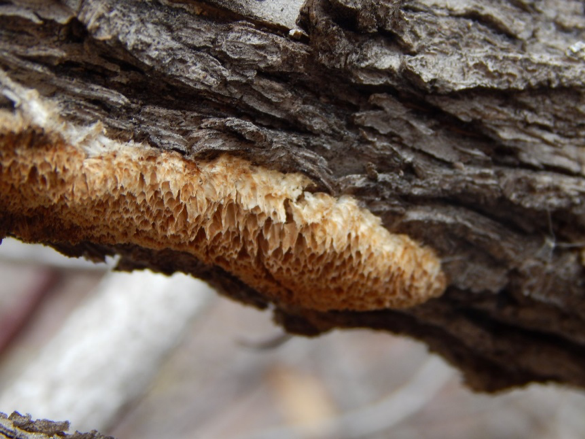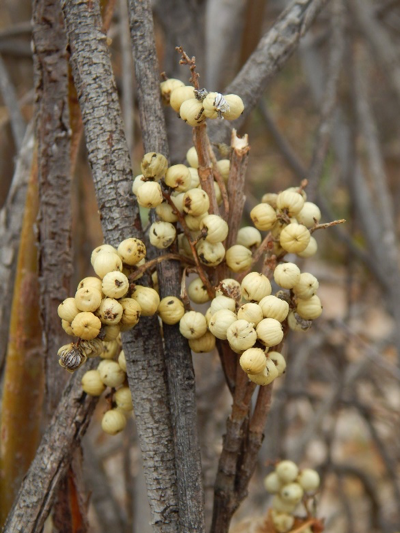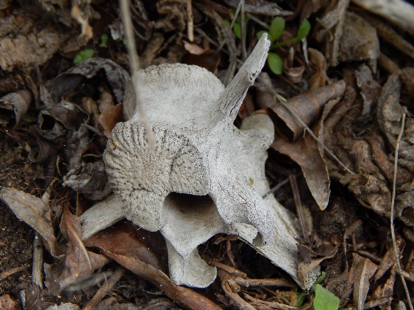 Our Naturalist guide, Dave Erickson, alongside Master Birder Mary Keithler, pointed out native plants and called our attention to many birds, including a flock of six American White Pelicans soaring overhead and some Hummingbirds whirring by us at ground level. We hiked the trails adjacent to the beaver ponds, majestic Cottonwoods, and Audubon's ever-popular springtime bird banding station.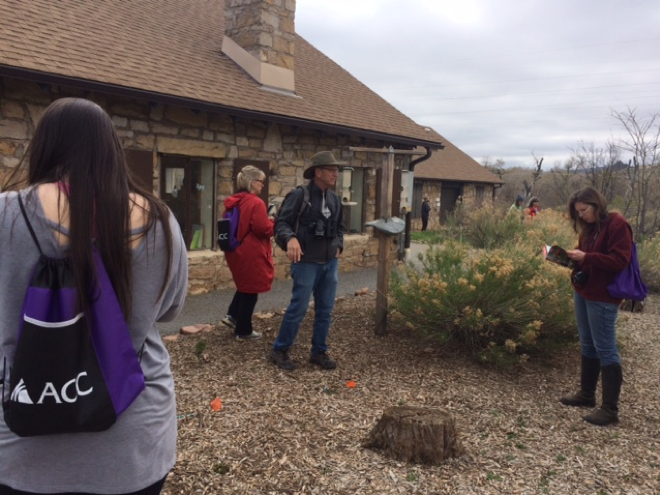 Between 9 and 11 a.m., and after the morning turned from cloudy to partly sunny, Team ACC helped create a snapshot of 50 different local species of plants, mammals, birds, insects, and fungi, better understanding our beautiful natural world.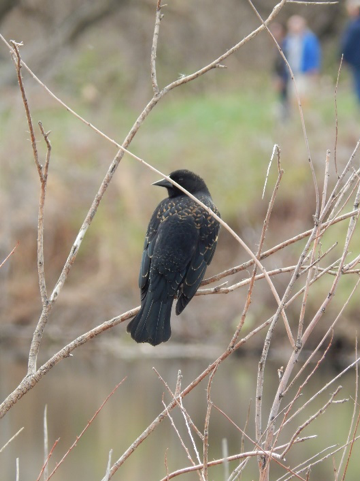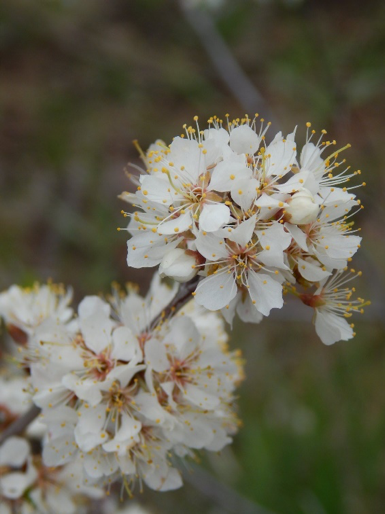 Since 1970, National Earth Day has not been considered a national "holiday." But if we want to continue breathing fresh air, drinking clean water, observing mammals, enjoying bird songs, and appreciating every plant we see and smell and eat, then Earth Day needs to become a national holiday in order to bring even more awareness to all of the species we share this planet with. Join us right now by signing the petition….and see you next April to celebrate our wondrous planet!