Celebrate National College Decision Day as an ACC Puma!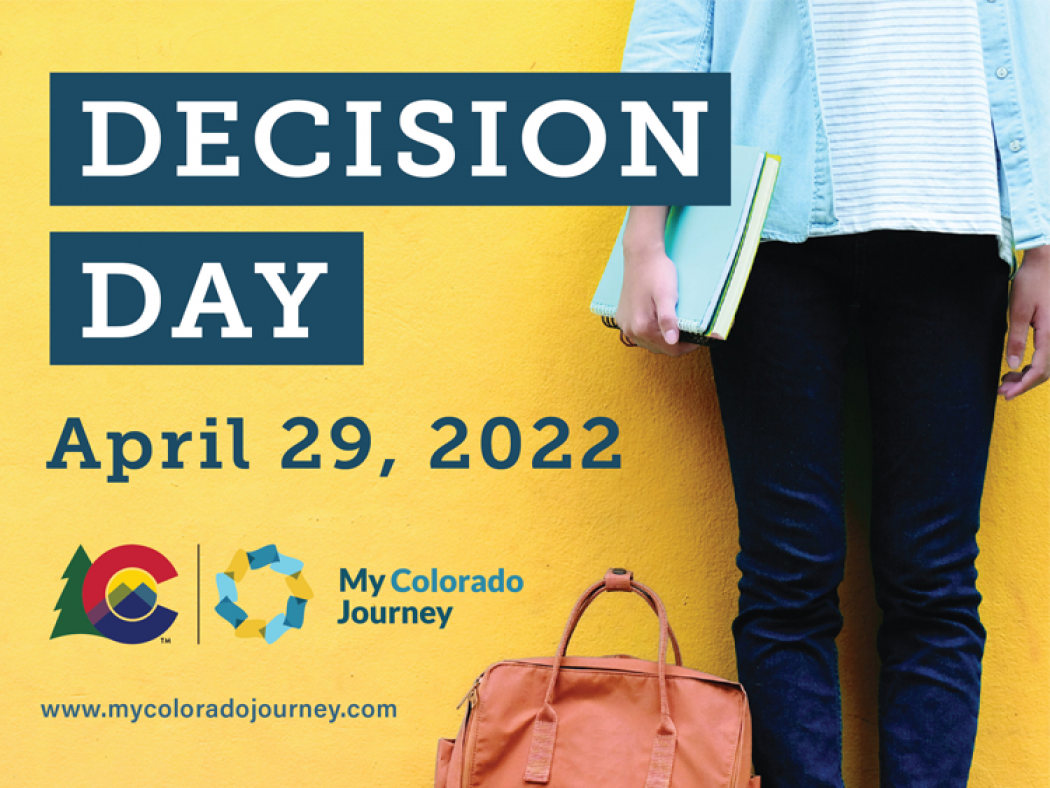 National College Decision Day is an opportunity to honor Colorado's students as they move forward in their education, whether students attend a university, community college, or pursue an apprenticeship towards a career. ACC students have a wide variety of reasons why they chose to pursue their degrees as Pumas, and we invite you to join them!
"I am a tutor at ACC. I chose ACC because a good amount of professors at ACC teach at 4-year schools. This made me realize that I am getting the same education as 4-year students at half the price.  Also, ACC has a vast variety of sources to seek help in when it comes to academics such as the writing lab, the math support center, and the academic support center."
~ Vincent Vady
"Why I chose ACC…was because of the great people. I feel like as a Community College, ACC truly wants you to succeed even if you fail a couple times, or find it to be hard. I wish I would have started straight out of high school, honestly but everything happens for a reason and I'm here now."
~ Chase Bell
ACC offers over 100 different degrees and certificates in our 7 academic pathways, including career building programs and transfer-focused associates to get you halfway to your bachelor's degree at one of the lowest tuition rates in Colorado. Our Student Support Services cover everything you need as a student, from Academic Advising, Tutoring, Financial Aid, Career and Transfer Services.
"What made me want to come to ACC is that they had a program that had the major I like. I wanted to go to a school that could help me with homework or extra help with assignments and somewhere I could gain work experience."
~ Tatum Torres
Looking to earn your bachelor's degree? New college students can participate in the Bridge to Bachelor's Program at ACC, guaranteeing their admission to one of our amazing partner universities and making sure every credit counts. Students can save an average of $10,000 by starting locally, with class modalities and schedules to fit their busy lives.
"At first I wasn't sure about attending ACC because most of my friends chose to go straight to four-year universities. However, I have been very happy with the education I have received and have been successful in all my classes. It helps a lot that the community and classes are small so that I receive quality communication with professors, counselors, etc. I am also so glad that I don't have the burden of significant student loan debt and can focus my energy on school. Overall, ACC is perfect for people trying to figure out their plan, wanting the benefits of a smaller community, and wanting quality education for an affordable price." 
~ Ashlan Abbott
Are you ready to make your decision?
We'd love to hear – qualify for our ACC swag giveaway by tagging us and using the #DecisionDayCO hashtag by May 7, 2022! Take a photo of your getting ready for your first semester as a Puma or share why you picked us as your college!
Find ACC on your favorite platform and join the fun for National College Decision Day!
Twitter: @ArapahoeCC

Instagram: @Arapahoe_CC

Facebook: @ArapahoeCC