ACC Offers Monthly HIVE Community Memberships Starting October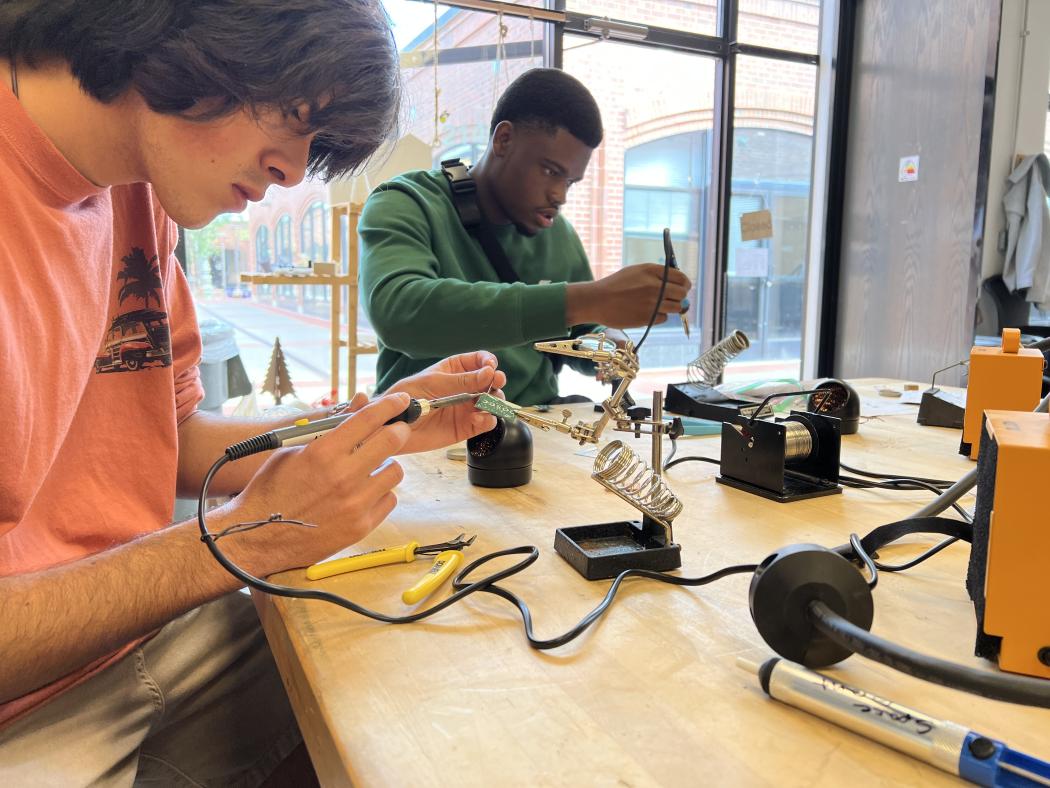 The HIVE Makerspace at Arapahoe Community College is excited to announce a new public access program which invites anyone in the local community not already affiliated with ACC to use our creative fabrication facilities. The HIVE features a full wood shop and digital fabrication lab including 3D printers and laser cutters as well as machine and hand tools. 
This initiative is intended to provide creative facilities to locals who have not previously had access to our fabrication resources. We aim to provide opportunities for cross-discipline collaboration and for community members to preview courses offered at ACC. As a community college, we are so proud of our surrounding community. Many of us in the Art and Design Center have long dreamed of expanding our little institutional atmosphere to welcome and include more local folks.
The type of work possible in the HIVE includes (but is not limited to):
Woodworking

Laser-cutting/engraving

3D printing

Soldering, and

Sewing
The HIVE does not currently teach formal classes on these processes though our staff can provide some guidance beyond the initial orientation. If members would like more extensive education on some of these processes, they are invited to consult ACC's course offerings.
To take advantage of this public access program, community members will need to register, pay a monthly membership fee of $75, attend a one-time 1.5-hour safety orientation, and agree to the code of conduct and liability waiver for the HIVE. Each term, members will be advised of select black-out dates (such as finals week) when the HIVE might close to public use to prioritize student coursework and prevent bottlenecking on high-use equipment. Months that feature black-out dates will be prorated so that members only pay for the dates the HIVE is accessible to them.
The ACC HIVE is currently managed by Design and Fabrication Coordinator, Sarah McCormick. She came to ACC in 2022 with an MFA in Sculpture and a decade of experience working in fabrication shops. She is well-versed in woodworking methods and her own creative practice combines digital fabrication with textile processes. She has done a lot of community creative work in Colorado and has spent the past year strategizing with ACC administration to get a public access initiative off the ground for the makerspace.
Please visit the HIVE webpage for a full list of available equipment, open hours, and upcoming safety orientation dates. We encourage prospective students come and tour the HIVE during open hours or attend safety orientation prior to registering to determine whether our facilities can meet their needs. Please reach out to sarah [dot] mccormick [at] arapahoe [dot] edu (sarah[dot]mccormick[at]arapahoe[dot]edu) with any questions.
Visit our HIVE Community Membership Page to sign up for memberships.