Secure Software Development
The Secure Software Development AAS degree at ACC gets you on the track to securely code Secure Software programs and identify cyber issues in legacy code.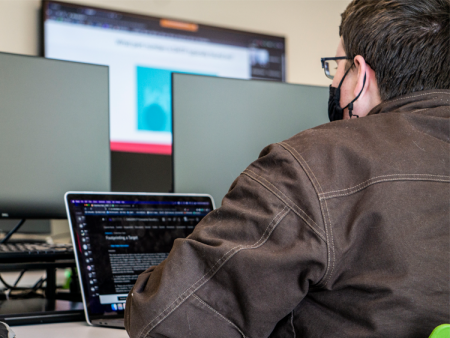 Our Secure Software Development AAS degree combines skills in computer programming, security, and database development fundamentals. Secure software developers prevent malicious attacks by ensuring software is written securely. As a student, you will learn about common vulnerabilities and how to fix them. You will learn about OWASP Top 10 vulnerabilities and SEI CERT Oracle Coding Standard for Java, and, most importantly, you will get hands-on experience. Software development is typically the top occupation in the IT sector, and you'll be trained to keep that software safe! There are so many options for you to secure the information we all hold valuable. If you like to write software, this may be the path for you!
Transfer Options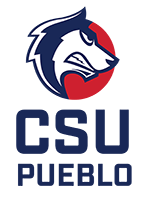 Earn your Associate of Applied Science (AAS) degree in Secure Software Development at ACC and your BS in Computer Information Systems with an emphasis in Software Development from CSU Pueblo at the Sturm Collaboration Campus in Castle Rock. 
CIP110202 (SSD)
The Secure Software Development degree combines skills in computer programming, software assurance, and database development fundamentals. A degree in Secure Software can provide jobs under the title of Computer Systems Analysts, Software Quality Assurance Engineers and Testers, Computer Programmers, Software Developer, and Information Security Analysts.
Admission Requirements
Program Requirements
General Education Courses (24 credit hours)
Choose three (3) credits from the following areas:
Social and Behavioral Science: GT SS1-SS3

OR
Arts & Humanities: GT AH1-AH4

OR
Choose eight (8) credits from the following area:
Natural and Physical Sciences: GT-SC1 or GT-SC2
Major Courses (39 credit hours)
Graduation Requirements
Apply for graduation online at www.arapahoe.edu/graduation.

As a graduate of a Career and Technical Education program you will be contacted by an ACC employee in approximately six months to verify your employment information. This information gathering is a federal requirement to ensure that ACC receives certain federal funding.
ACC academic plans will help guide you through your chosen program. The academic plan will provide you with important information, like which semesters courses are offered, if there are any pre-requisites or co-requisites for courses, program outcomes, course sequence recommendations, notes for the program, graduation requirements and other important information. These are updated annually, so we recommend downloading a copy of yours to keep on track to graduation.
Job Potential in Secure Software Development
Secure Software Development is a growing field with high demand and a steady future. A degree in Secure Software Development can provide you with a variety of job opportunities, such as:
Information Security Analysts
Is Secure Software Development the Right Degree for You?
If you are thinking about a degree Secure Software Development or Cybersecurity, this video will give you a quick look at each associate degree program to help you discover which path might be right for you. No matter which you choose, you can transfer and earn a bachelor's degree at the ACC Sturm Campus at Castle Rock through Colorado State University - Pueblo.