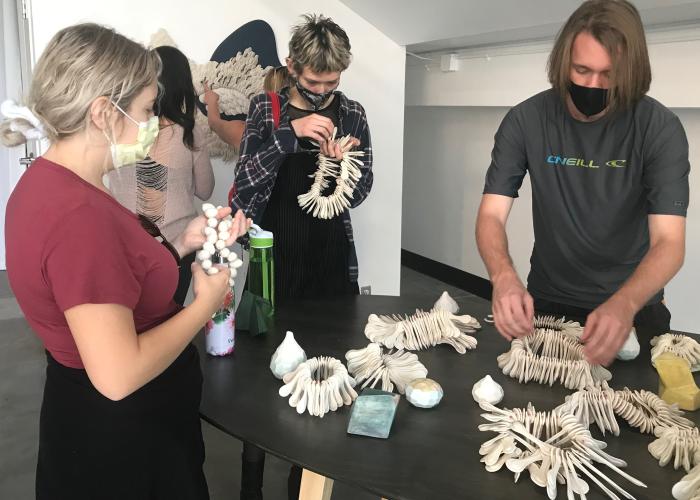 Have you ever been to a museum or gallery and heard "do not touch the art"?  Not this time. The art includes installations, ceramics, and mixed media. This multi-sensory experience allows the viewer to explore the art via sight, sounds, and touch. Join us for an opening reception on November 9 from 5-7pm. Open to the public. Light refreshments will be served. 
The Shared Visions Exhibition will be open to the public at the Colorado Gallery of the Arts (Littleton Campus) November 7 - December 5. Gallery hours are Monday - Friday from 9am - 5pm, Thursday from 9am - 7pm, and Saturday, December 2 from 12 - 3pm. Closed November 20 - 26 for Thanksgiving Break.
For more information or accommodations, contact Trish Sangelo at trish [dot] sangelo [at] arapahoe [dot] edu or 303.797.5212.